If you think you've seen enough smartphone releases this year, then you are wrong. The competition is just starting out. Smartphone giant Apple is yet to reveal its cards. This fall Apple will release 3 new iPhones. One of that will be a budget device which may be of 6.1 inches. Two more devices may follow it, of which one will be an all-new 6-5 inch iPhone X Plus/XI. There will also be a follow-up model of 5.8 inches for the 2017 iPhone X with some revamping. Suspense unfolds slowly as Apple iPhone X 6.1-inch reveal itself via case render.
The case render comes from Ghostek who makes cases for iPhone. The blueprint of the Apple iPhone X 6.1-inch inside a case is enough to reveal a lot of details about the upcoming flagship. This image you see below sources back to BGR. The image comes from the factory where upcoming 2018  iPhones are being manufactured.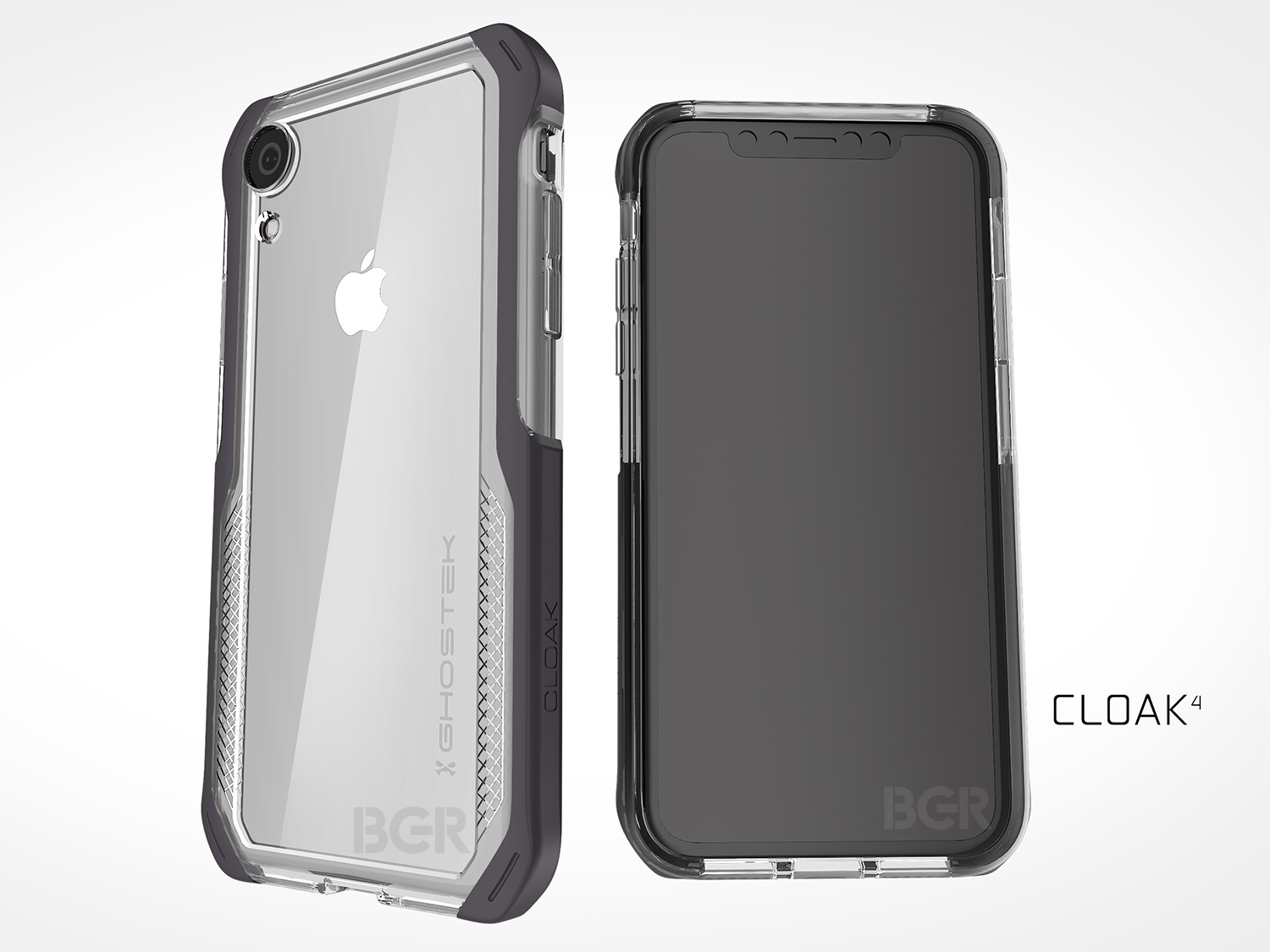 So, from the above image, it gives a clear idea that the Apple iPhone X 6.1-inch will sport a single lens camera. This device is said to be the budget-friendly entry from Apple. Now, when you make something pocket-friendly, you need to drop a few features to cut cost. This Apple iPhone X 6.1-inch will most probably drop 3D-Touch and may pack an LCD display. This is a no-brainer that OLED display are cost effective and so do the hardware set-up for dual lens camera.
If Apple iPhone X 6.1-inch drops the display,3D touch etc, then easily its price may come down to $500. Well, this is just a speculation, as we expect iPhone X 6.1-inch to be cheaper. There will be other specs to consider such as RAM. Usually, in the previous iPhone generations, we saw RAM up to 2 GB and plus models with 3 GB. If Apple iPhone X 6.1-inch let go of 3D-Touch, OLED, and dual cam but sticks to a robust RAM, then the price may go up higher.
That may be highly unlikely, as there are two other OLED devices which will definitely pack better features. Eventually, they will bring a hefty price tag with them. If you are an Apple fan, then you may shell some extra hundred dollars for the 6.5 inch iPhone X successor or 5.8 inches iPhone X 2nd generation. The 5.8-inch version may look all the same as 2017 iPhone X.
Again from the image above you can notice, Apple iPhone X 6.1-inch will have no home button. There will be full screen with a little bezel in the bottom and of course the notch. You may also see the Apple's TrueDepth system for Face ID on the notch. Though there is a single camera, it looks a bit bigger than iPhone 8, its predecessor. So, we may expect a better optics and powerful camera. Apple's camera set-up has always been good even back when it packed only single lens shooters.
There has also been a sensational video spreading on Youtube. In this video, you can view the dummies of all the 3 2018 iPhones. You can find the link below.
[su_youtube url=" https://youtu.be/l-vYAHICKtg"]
Not long ago, we did mention of rumors about iPhone SE 2. Even popular leakster Evan Blass dropped hint about an iPhone SE (2018). It seems that Apple is shelving the idea for the 2nd generation of iPhone SE for next year. Earlier this month at WWDC, Apple only revealed the iOS 12. There was no hardware reveal. SE 2 was expected to surface there, but apparently, there will be no successor to iPhone SE.
Coming to the pricing, the 6.5 inch supersize iPhone X Plus will cost a fortune. It may go up to $1000. The regular 5.8 iPhone X 2nd gen.may cost $700-$800. Apple iPhone X 6.1-inch is the budget device which is currently the talk of the town. We expect it to cost around $500-$600. The names of these devices are just speculations and not official.
Now, all we can do is wait and watch out for more iPhone 2018 reveals that will definitely surface in the coming days. Apple unveils its smartphones in September. So, soon all speculations will turn into reality in a matter of few weeks.