The year 2019 was filled with trends of 48MP, 64MP, and 108MP camera sensors. Although the 48MP was very common among the three and a lot of device uses this sensor. The 64MP was only seen in a few phones since it hit the market at the end of Q3 2019. And 108MP was the least among the three, it was seen only in Xiaomi Mi CC9 Pro.
There are some reports that one of the upcoming Samsung 'S' series smartphones will also occupy the 108MP sensor. Do we need these high megapixel sensors since Google and Samsung still use 12MP primary sensors in their flagship phones? The brands are adding a super zoom feature and more pixels to the camera these days. There are reports that new 256MP sensors are on the way.
Earlier today, the Digital Chat Station posted a new device's "256MP ultra-clear camera mode" interface via Weibo. Weibo is a microblog like twitter which is used in China.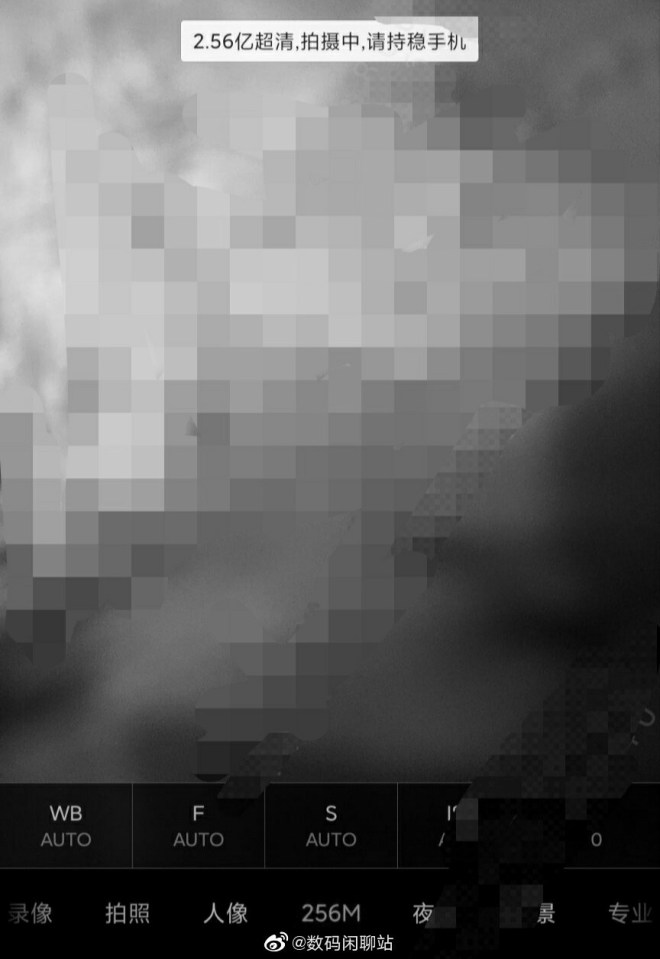 Yesterday a senior blogger stated that a new smartphone can produce up to 256 million pixels. Although he didn't specify the smartphone model and other details. And the very next day, i.e. today he posted the user interface of the 256MP ultra-clear-camera mode. The image clearly shows that "256MP ultra-clear cameras, please hold your phone" that was written in Chinese. The lower part also displays 256MP.
Who will bring this first, Xiaomi or Realme?
However, the interface looks that it is a Xiaomi phone. But there is no other solid evidence to say it as a Xiaomi device. There is no clarification from the brand officials too. Even if it is a Xiaomi device we would see official confirmation by the brand later. Usually, Realme and Xiaomi are the ones who first uses the high megapixel count sensors. Realme XT was the first 64MP sensor phone in India and Redmi Note 8 Pro was the world's first commercially available 64MP phone. Although Realme was first to announce a 64MP camera phone, it wasn't available commercially.
It is pretty much unknown who develops this 256MP sensor i.e. whether Samsung or Sony. Even if both develop who will launch first is a mystery. All we know is that the Qualcomm Snapdragon 865 supports up to 200MP. The 256MP sensor will not be seen soon and we will have to wait for more information regarding this 256MP sensor.