Google Stadia is majorly popular because of its 4k game streaming capabilities. But since its launch, not many games support 4K yet and users think that the 4k is not working on Google Stadia. There are many games that support 4k compatibility with Stadia, but they are limited in number. In case you are also facing such 4k streaming issues on Google Stadia, then this guide will help you troubleshoot.
4K is the gaming stand of the future and that is the reason why most people love to play and stream at 4k resolution. Google Stadia officially does support 4K but only if the game developer supports it. This is the reason why most games still run in 1080p resolution despite the 4k streaming capability.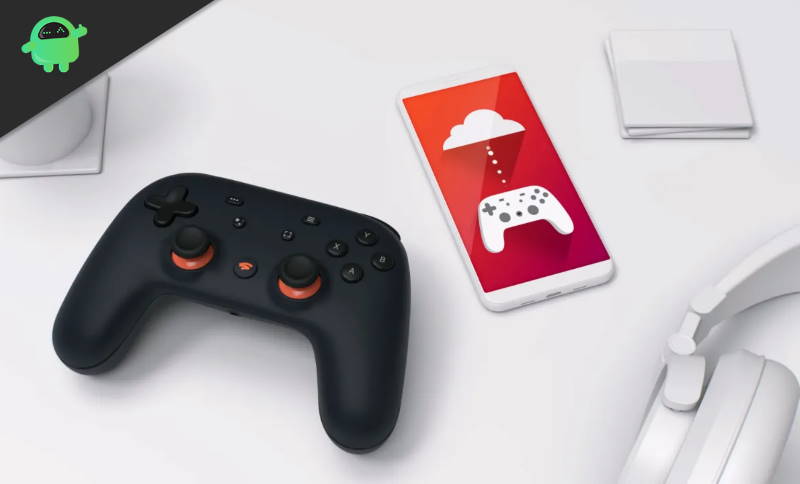 What Is Google Stadia?
Stadia is a cloud-based gaming service by Google. It does not require any extra hardware components which are probably the best part of this service. Google Stadia is also expected to be the future of gaming. All you need is a good internet connection and a Google Chrome support on your device. You can access almost any high-end gaming from your smartphone, PC or smart TV. It allows streamers to let viewers line up to instantly join their game. Moreover, you can stream video games up to 4k at 60 frames per second. Streamers can even opt to stream or record their gameplay on Youtube.
Google offers the base plan for totally free of charge. However, you have to pay a fee in order to access the Premium version. In addition, Google has also introduced a Stadia controller which wirelessly works with Chromecast. However, it is not necessary to have a controller, you can also use your normal hardware equipment as well. Above all, it has brought a change in the gaming world and is expected to grow over the coming years.
4K Requirements For Google Stadia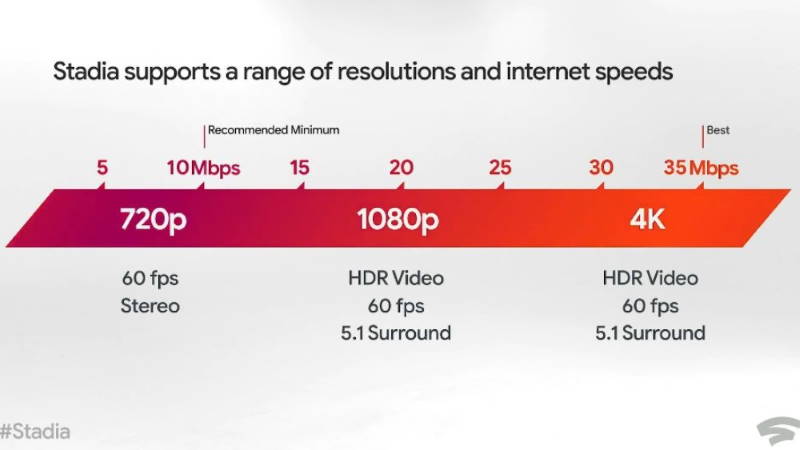 Many users have reported that they can not stream 4K on their PC. The majority of them are not using the correct and compatible hardware which supports 4k. Here are some prerequisites which you need to fulfill in order to play 4k games on Google Stadia.
Use a 4k display (3840 x 2160 resolution).
A high-speed HDMI cable to transfer 4K Bandwidth
Internet connection of 53 Mbps or more (Ethernet preferred)
Currently, 4k games are only supported on ChromeCast Ultra
How To Fix 4K Not Working On Google Stadia
Here is a quick Google Stadia troubleshooting guide if 4K is game streaming is not available on your Google Stadia controller. But make sure you fulfill all the above prerequisites before following this troubleshooting guide.
info
When playing a Stadia game on a 4K TV with Chromecast Ultra, make sure you have enabled 4k streaming. You can do it by pressing the Stadia button and to choose 4k in the connection tab.
Try enabling 4K in your TV settings
Check your internet connection. It must be higher than 35 Mbps
Check if your Ethernet cable is connected properly
Enable 4k streaming in the connected HDMI port if settings are viable
Turn off any running downloads which might create network hindrance for 4k streaming
If your Chromecast Ultra is connected to your receiver, enable 4K HDMI pass-through mode on your receiver.
If you resume a game session on your Chromecast Ultra from another device, you will need to restart the session to get 4K. To do this, launch a different game on your Chromecast Ultra, then re-launch the game you would like to resume in 4K.