It is quite true that a Smartphone is one among the very personal gadgets for us all. Most of us are very conscious when it comes to privacy related with our device. Of course, there are messages, chat history, social media apps, browser history and so on which everyone wants to keep personal. Also, there are snaps, videos which sometime are very personal. If you use a Smartphone which is based on Android, probably you need not worry about anything. This is because there is a diverse array of apps which are available free of cost on PlayStore to help you stay one step ahead when it comes to your phone privacy. The five best app lockers for Android phones are spotlighted below to let you choose the one that fits your needs.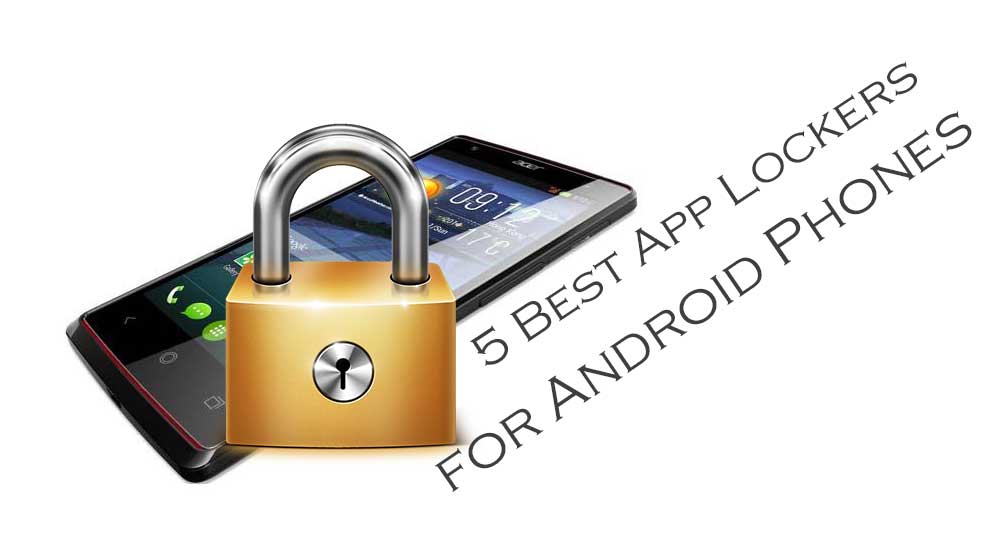 5 Best App Lockers for Android Phones
Here are the list of 5 Best App Lockers for Android Phones. Check out the below download link.
Norton App Lock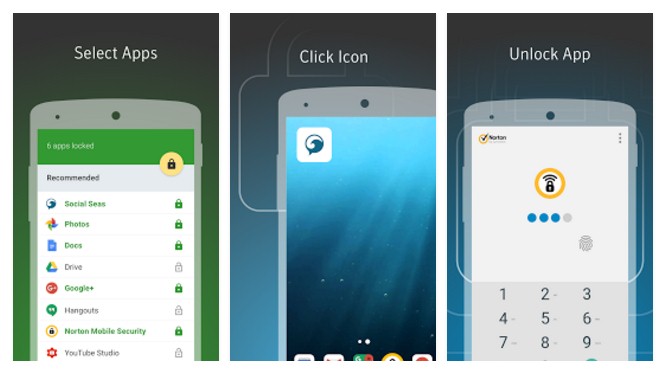 There are certain chances that you are already familiar with Norton. Yes, you are thinking right and i.e. famous Antivirus maker the services of which you might already used. Norton also provides an amazing app locker for Android devices. The best part about this app is it's free of cost and don't run ads. Once you install it, there are options to lock data through Pin, pattern or fingerprint in case your device is equipped with same. Just like other apps, it's un-installation can be prevented easily. The best part of this app is it automatically captures the snap of those who entered the wrong pin or password three times simultaneously. You need to enable the option for same after installation.
AppLock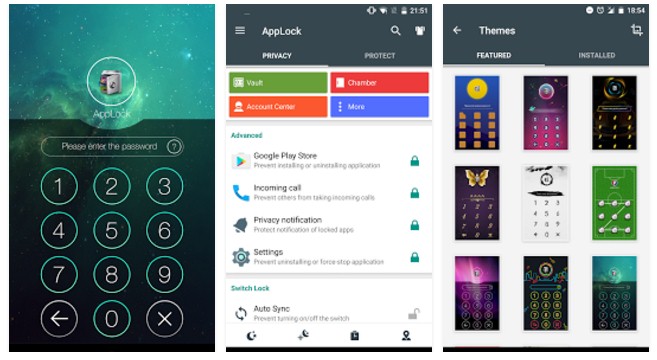 One of the very famous and in fact the widely preferred app for locking parallel apps is AppLock. On PlayStore you can check the overall number of downloads which is around 100 million. It makes it possible to lock apps as well as Android toggles such as Bluetooth, Wi-Fi as well as phone's data. The best thing is even the incoming calls can be kept personal with AppLock. It has been recognized as the best app locker for Android phones by a large community of users. Preventing it from being uninstalled by anyone is extremely simple. Features such as power saving mode and hiding the app completely add more in its overall popularity. In case you need something that can be trusted for the long run, this is the right for you to consider.
Finger Security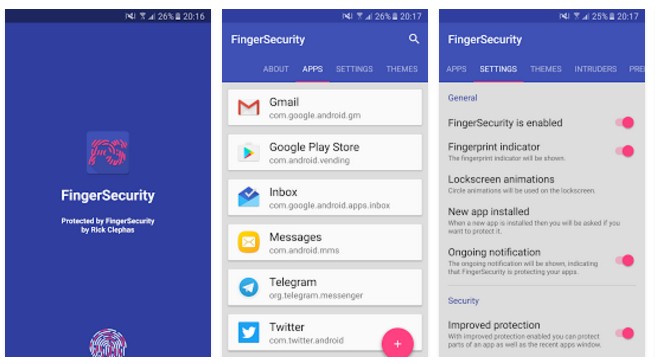 This is another best app locker for Android based Smartphones. The good thing is that it is compatible with all the versions. There are more features in Finger Security app locker than in any other app within the same category. You can lock any app with a fingerprint which adds an additional layer of privacy to your device. Users are also allowed to set a delay time in the re-locking app in case the need of same is felt. To prevent un-installation, there are some advanced options available in the app.
Keepsafe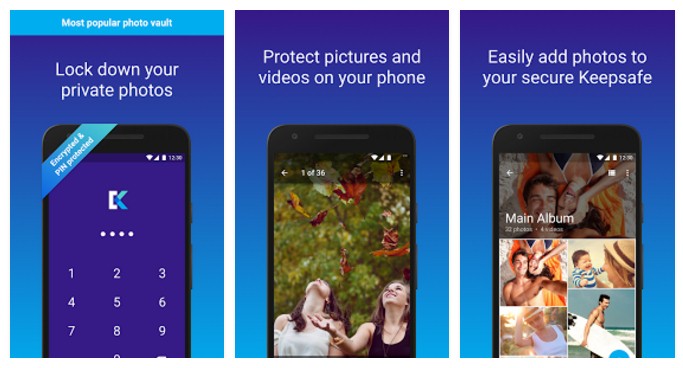 When it comes to simplicity, this is the right option for you to consider. Keepsafe is equipped with an amazing feature. You can disable it temporarily for few hours in case you are doing anything on the phone which demands the opening of one app after another. Actually, this is exactly what that bother users when they have to draw the pattern or enter the pin again and again. Also, there are limited ads which can be blocked permanently if you don't mind paying the developer a small amount of money. It doesn't put extra load on the phone's RAM. Neither it drains the battery at a quick speed.
MaxLock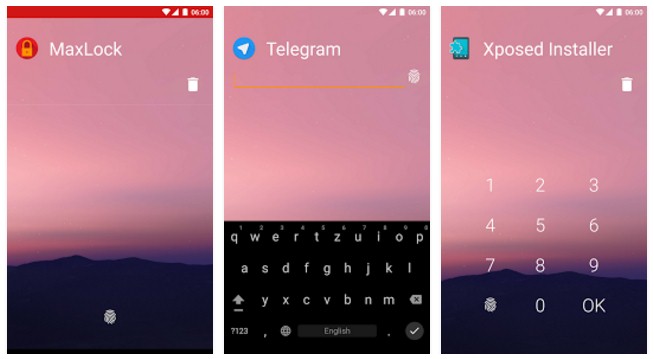 Although it is not so popular but believe us, it is one of the best-in-class app lockers. However, it is meant purely for those who have rooted Android devices. It is very much true that many people root their Android devices for personal touch and MaxLock gives them the opportunity to maintain privacy on their device. The best thing about this app is it gives an amazing performance in every aspect and is very friendly with the phone's battery. There are many customization options such as a fake crash that can be enjoyed quickly.
We advise you to understand your own device & needs and then choose which app locker from above list is best for you.
Good luck and keep reading our interesting posts on other similar topics.