The apps that run in the background often become the reason for quick drainage of the device battery and its slow performance. The latest Android 8.0 Oreo is equipped with one of the best features and i.e. it will display a persistent notification when apps are active in the background. Google has worked hard to ensure long battery life, as well as more security to mobile OS in the Android 8.0 Oreo. If you want to know how to hide apps running in background notification on Android 8.0 Oreo, this post is for you.
Although the majority of work that has been done on 8.0 Oreo is still behind the scenes, there are few things that have been unveiled. One is if My Apps page is opened, the Google Play Protect scanner clearly shows when the smartphone you are using was scanned last time. Of course, this will help you to keep a close eye on the overall security. It is true that Play Protect is not the 8.0 Oreo feature, the popular search engine giant Google has been clearly indicating the work they have done to make the Android 8.0 Oreo secure.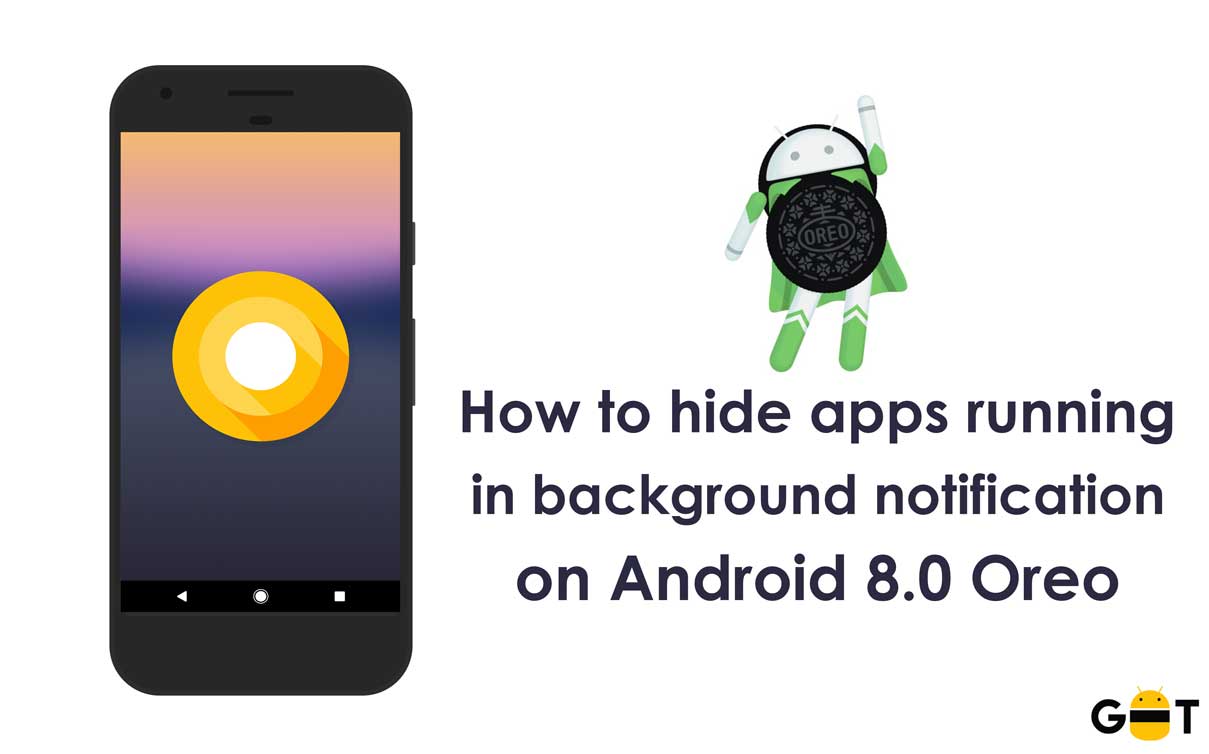 Persistent notification for the apps is another feature that Google has considered even if the apps are running in the background. It is quite true that persistent notification has become hectic for a lot of users in the present scenario. However, with the help of an open source application available on the Play Store, you can simply keep up the pace. For this, follow the below instructions
Download Hide "running in the background" Notification
Steps to hide apps running in background notification
Very first thing you need to do is to download the "Hide running in background" app on your widget and then launch it simply.
When it asks for the permission, click on "OK"
You can then toggle the notification access
Upon pressing the back button, you can go back to the application.
The fact to pay attention to is ensuring that the notification access permission options are set on "Granted"
One of the best things is you need not go for root access. Although this can also be done with snoozing, the notifications can be avoided only for two hours through this approach post which they again come. Obviously, this can annoy you as a user. Android 8.0 Oreo is capable to snooze it for a long time period as Google has made the UI simpler. We are not sure about the exact time for snoozing, but it will hide the notifications for the apps running in the background. The snoozing time comes to an end in case you root your device. Thus you must keep it installed if you want to eliminate the notifications permanently.
I hope you have followed the guide on how to hide apps running in background notification on Android 8.0 Oreo. If any queries please leave a comment below.