The one common problem which will come up with a common man today is forgetting things. A person forgetting things to do on a daily basis remembering a six-digit password is something really hard. This is the reason why most accounts have a recovery option when you forget the password. When it comes to iPhone a device a smartphone well known for security forgetting password can be a disaster. People setup iPhone very careless and end up forgetting the password. This article will guide you to access iPhone 8 plus when you forget passcode.
The most common thing people do when they cannot access their iPhone is freaking out and getting professional service. In reality, a technical assistance, in this case, is just wasting your money. As a user, you can easily reset the passcode of your iPhone without any technical assistance. This article will explain various methods you can try for the same.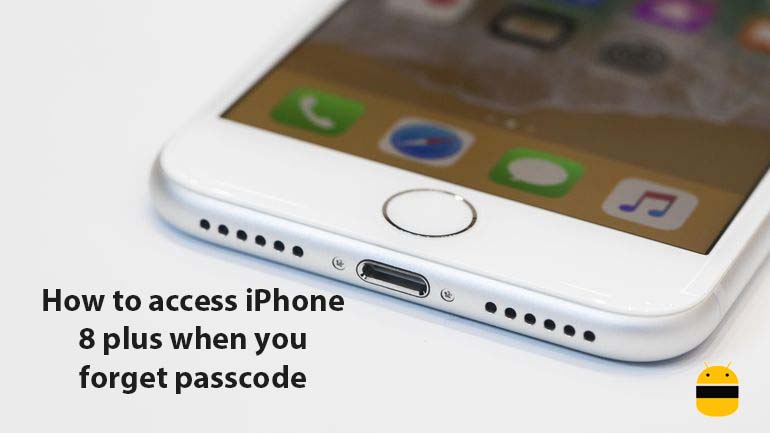 Ways to access iPhone 8 plus when you forget passcode
There are two different safe ways to reset the passcode on your iPhone 8 plus. The three different ways are:
Using iTunes
Restore device in recovery mode
Steps to access using iTunes
For doing this method you should have synced your devices with iTunes at first. If you have already synced your device with iTunes the steps you can use are:
Connect your device to a computer having iTunes installed
Launch iTunes on your computer
Make a backup of your device
Click on restore after backup is finished
Tap restore from iTunes backup on your device
Select your device from iTunes and pick the most recent backup
Steps to restore using iTunes
If you have not synced your iPhone to iTunes you can try these steps:
Connect your device to a computer
Force restart your iPhone 8 plus
Choose to restore on iTunes
Wait for the download and install to finish
I hope this guide was useful in understanding how to access iPhone 8 plus when you forget passcode. If you have any queries or feedback, please leave a comment below.