Taishan Mansion is an Abyssal Domain in Genshin Impact, which houses certain items in the game that you can use to upgrade weapons and characters. The Taishan Mansion isn't a place that you can walk into whenever you want to. This means that you must reach Adventure Rank 27 in order for it to even appear on the map.
Once it does appear on the map, you then need to gain access to it. This is where things get more challenging and hard for the players. The doorway to Taishan Mansion is found underwater so you essentially have to lower the water level to access it. To do so, read out our guide on how to access Taishan Mansion in Genshin Impact.
How to access Taishan Mansion in Genshin Impact
To start with, head northeast of the lake where you found the door and you'll come across a monolith. Initially, the monolith will be locked. As you're near it, you find some enemies that you're gonna have to deal with. Takedown all the waves of enemies that come at you and you'll then find a chest appearing out of nowhere. When all the enemies are down, loot this chest, and you'll be able to interact with the monolith.
Interacting with the monolith will lower the water level a bit, which will now reveal a central platform in the lake. On this platform, you'll find another monolith along with some stone lanterns. Now, all you have to do is head to the edge of the lake.
From there, take a look around and you'll see glowing geo crystals. Smash them with your sword and collect the light orbs that emerges out of it. Then, take these light orbs to the lanterns. By lighting up all the three lanterns, you'll find another chest appearing. When this happens, simply head to the monolith on the same platform, interact with it, and the water level will fall down again, giving you access to the Taishan Mansion.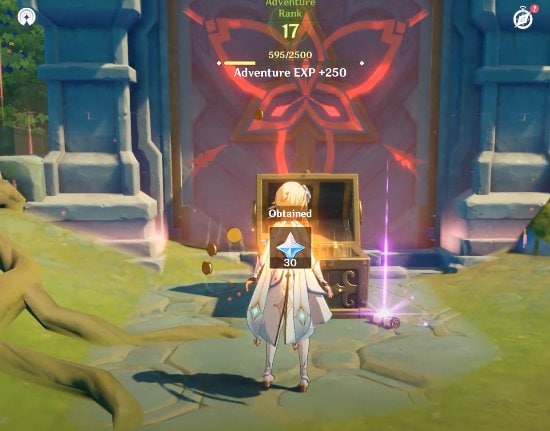 Coming to a conclusion, that covers up everything you need to know about accessing the Taishan Mansion in Genshin Impact. Gaining access to the mansion isn't that of a big deal and by now, you may have already lowered the water level and found the entrance to the Mansion. That said, we hope reading the guide above has brought some valuable information and help to you. Please let us know by commenting down below if you have any further queries regarding the same.
Also, check out our iPhone Tips and Tricks, PC tips and tricks, and Android Tips and Tricks if you've got queries for it or want help. Thank you!