Cloud gaming has seen a boom with new players coming up in the scene. For instance, Nvidia coming up with its cloud gaming service called Nvidia GeForce Now that even has a free subscription for users to try out gaming. Google Stadia was the first one to bring in a cloud gaming experience for the users. It is meant to change the way we game as with the help of Google Stadia, you do not need a high-end PC or gaming hardware to run high-end games. Users can even stream games at 4K 60FPS and without the need to download heavy size games.
You just to buy a subscription of Google Stadia and boom! You can play any game at any time using your high-speed internet connection. In this post, we will guide you on how to add or remove Stadia's account to Chromecast. With the help of this guide, you will be able to maintain your Stadia account with your Chromecast. So, without any further ado, let us get straight into the article itself: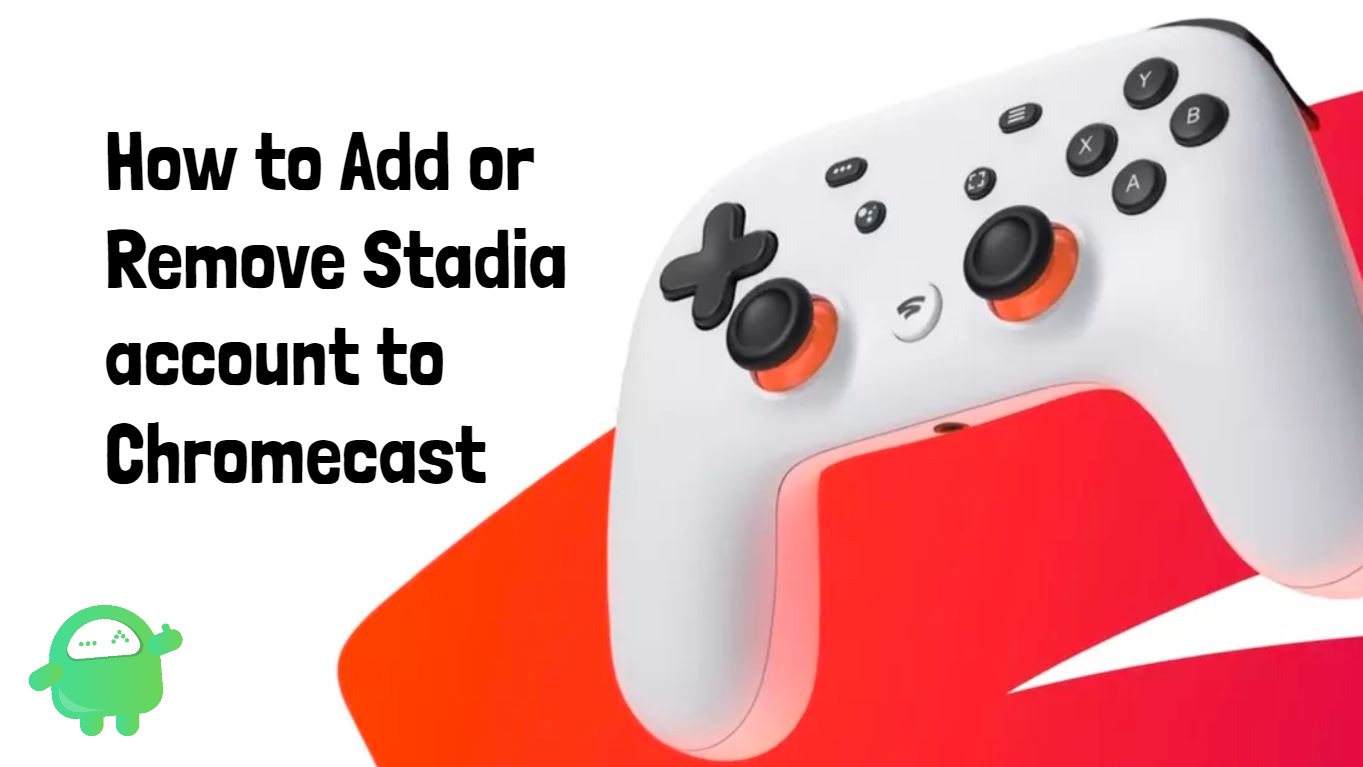 How to Add or Remove Google Stadia account to Chromecast
Before we head-on with the process of adding or removing your Stadia account to Chromecast, here are a few pre-requisites that you need to know:
Make sure to have your Stadia account signed in to the app
A Stadia controller
Steps to Add Stadia Account to Chromecast
Enter your linking code found on the top right of the TV Screen via the controller.
In case you do not see a linking code, follow the below steps:
(a) Select the Chromecast.
(b) Click on Device Settings located at the top right corner.
(c) Head over to Ambient Mode and tap on the "Stadia Controller Linking Code" section.
(d) Tap Show.
In order to add your account, select '+' (Plus) on the TV Screen.
Tap on the avatar located at the top right of the screen.
Now choose Add account to Chromecast in the account menu.
You will now be required to create a 4-digit security pin on the TV Screen.
Select Add security pin or tap on Done to skip.
That's it!
Steps to Remove Google Stadia Account to Chromecast
If you are signed in with your Stadia Account, press and hold the Stadia button on your controller.
Select Sign out from the menu.
In the Choose an account page, tap on the account name you wish to remove.
Press X.
Select Remove Account.
So, there you have it from my side in this post. I hope you guys liked this post and were able to add or remove your Stadia account to Chromecast. Let us know in the comments below if you come across any issues. Until the next post…Cheers!