The camera included with smartphones have become so important for a majority of users today. Unlike old days where professional photography was something hard to do is not the case today. Today smartphones come up with a well-configured camera which can deliver you good quality sharper images sometimes even better than a high-end DSLR camera. In the year of 2017, we have seen a lot of smartphone manufacturers improving the camera on their devices greatly. But a regular HTC device user knows how awesome was their camera sensors for years. The HTC device cameras are built with the pro photographers on the mind. They come up with a good quality lens and a lot of built-in features. In this guide, we will be discussing about how you can adjust exposure on HTC U11 camera quickly.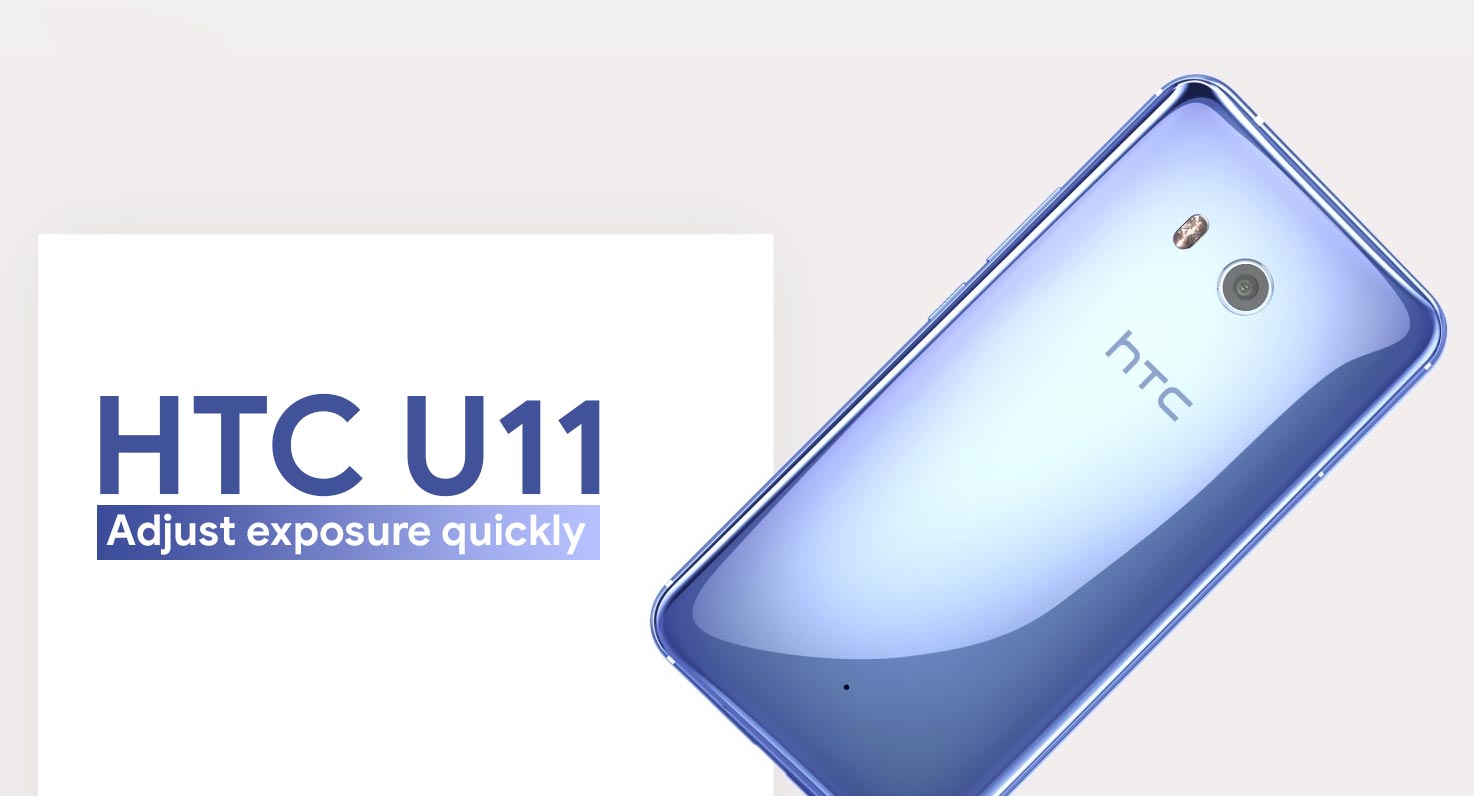 Ways to adjust exposure on HTC U11 camera quickly
There is only two type of smartphone camera users today. Either they will be the easy-going one who just clicks and go and there are those who click like a pro with their smartphone cameras. The camera on the HTC U11 is built for both of these kinds of people. The camera is easy to use and is very handy, at the same time is packed with a lot of features to enable good clicks. You can do a lot of adjustments on real-time while you are clicking on it or just quickly access and click pictures using Edge Sense. The most basic and easy thing everybody should know to take good pictures is the exposure of the camera.
Steps to manually adjust exposure
You can at any time manually adjust the exposure if you feel like the focused part is not so bright. You can simply tap anywhere to focus and swipe up and down to adjust the exposure.
Steps to enable autoexposure
There is an additional feature which is disabled by default known as the autoexposure. When enabled this feature will let you increase the exposure by simply tapping on darker areas. The steps to enable this are:
Open the camera app
Tap on the two lines which will be on the top center
Tap on 'touch autoexposure' to enable it
I hope this guide was useful in understanding how to adjust exposure on HTC U11 camera quickly. If any queries or feedback, please leave a comment below.