Fortnite is one of the most famous Battle Royale titles in the world of gaming. Fortnite was released back in 2017 by Epic games and for all the major platforms. Including Xbox One, Play Station 4, Microsoft Windows, Nintendo, as well as for Android and macOS too. The game is now updated to its latest form of Creative and Save the world. The Battle Royale is an immense success, and one of the most played games around the globe.
As of now, Fortnite's week ten challenges are live, and this brings us the second set of Midas Mission Challenges. One of them will ask you to visit three specific locations: The Agency, Hayman, and Greasy Graves. Now the users need help to track them out, and so we have brought this guide to help them. If you are one of them, continue with this guide until the end.
Where are The Agency, Hayman, and Greasy Graves?
You need to visit the three places in order to complete the challenge. Among them, visiting The Agency is easiest. It is located directly at the center of the map so you will not miss it. The other two areas, Hayman and Greasy Graves, are a bit obscure but still not far away from The Agency. But they are in the opposite direction.
Hayman is in the Frenzy Farm. While Greasy Graves is located between Weeping Woods and Holly Hedges, you can see the exact places of the three in the map below.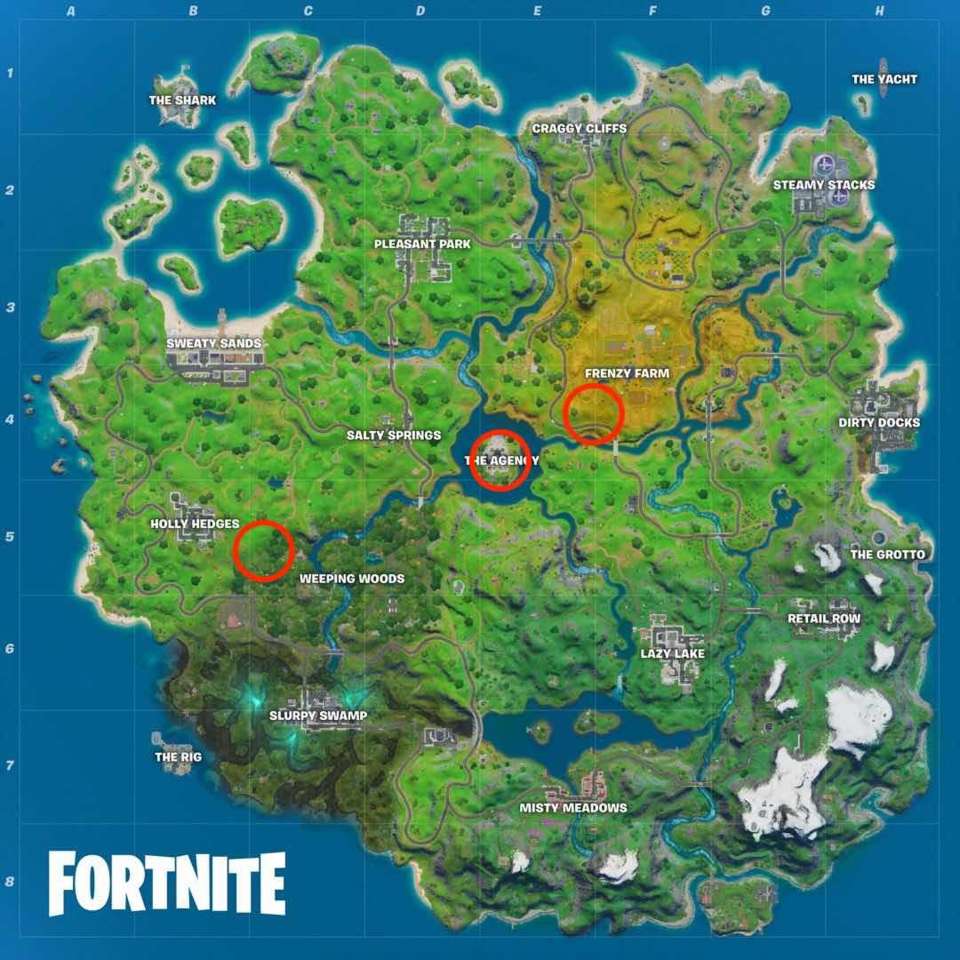 How to Complete the Challenge?
As we already said, you have to visit all the three places mentioned above in a single match. And this thing makes it a little challenging to complete than other challenges. While you will go to The Agency first as it is the easiest one to find. A better option is to land on Hayman and then make your way to the other two places. Fortunately, you can find a motorboat near The Agency, which will further help you to reach Greasy Graves.
Wrap-UP
This guide was to help the users with the Fortnite Week 10 Challenge of visiting three areas consecutively in a single match. We hope our guide helped you.  If you have any queries or feedback, feel free to comment down below with your Name and E-mail ID. Likewise, check out our iPhone Tips and Tricks, PC tips and tricks, and Android Tips and Tricks for more such tips and tricks. We urge you to participate in the $100 giveaway by subscribing to our YouTube Channel. Thank You