AGM is set to launch the AGM glory on the 28th of October. The phone will be featuring a Qualcomm 5g chip, a 110-decibel crazy loudspeaker, and many more. So, all you will get to know about this fantastic upcoming rugged smartphone here in this article. Therefore, make sure to be with us till the end. AGM glory has an excellent robust design; the materials used for the design weren't revealed, but plastic and rubber appear to be one of the toughest materials that indeed give you a premium rugged phone feel. Anyway, let dive into the article and check out the most notable features of this smartphone.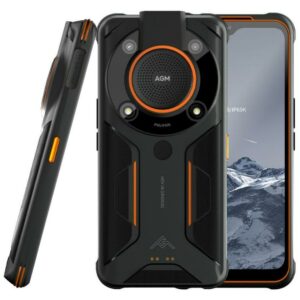 AGM Glory Phone Specification (Everything You Need To Know)
If talking about the Best Rugged Smartphones at the best budget, then AGM Glory is for you. However, if we think that what we need in a rugged phone? Well, it should be strong and durable, because front line worker works in outside. In working place, a normal smartphone is not safe, so one must carry a rugged smartphone. Well, AGM provides you with everything that one should look for in a rugged phone. So, let's take a look at some features of the AGM phone.
Glory's main characters are as follow:
With AGM Glory, you will easily get one day of power under -27 °C, 10 hours of power under -30℃, and 1-hour power under -40℃. Talking about the power, this phone is powered with the Qualcomm Snapdragon™ 480 and 128/256GB ROM + 8GB RAM. This also offers you 5G Frequency Bands which means you now you can even use a 5G network on your rugged phone with ten antennae, giving you 50 Global frequency bands.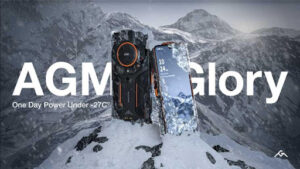 AGM Glory comes out of the box with the Android 11 along with a Spacecraft Design with a Thermal Imaging Camera. In addition, this phone offers you Sony 48MP Main Camera along with the 20MP Infrared Night Camera, using which you are able to get a Laser Ranging. Also, now you do not need to worry if you accidentally fall this smartphone into running water as this smartphone comes with the IP68, IP69K & MIL-STD-810H.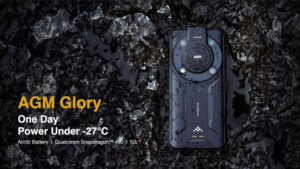 Meanwhile, the most exciting part of the AGM Glory is it is compiled with the 3.5w World's Biggest Phone Speaker with Dual Mic Noise Cancellation. This means that now you do not need to worry about slow or bad sound quality. 
Along with the powerful processor, a massive battery and a fast charger are needed. But, with the AGM Glory phone, you do not need to worry because this phone comes with a massive 6200mAh long-lasting battery along with the Desk Charging Dock and Wireless Charging Available.
NFC means Near Field Communications. However, if your smartphone is NFC enabled, then you're in for a world of convenience at your disposal. It allows you to pair things a snap and will enable a host of other future possibilities for your phone. And guess what? This AGM Glory smartphone will have an NFC in it. So, now you can experience the usefulness of NFC in your rugged phone. 
Well, these are some of the features that the AGM Glory smartphone has. But, if you want to know more about this phone, then go to AGM Glory's official website. Also, you can buy one for you or your loved one from thereafter the launch event on 28Oct.