Call of Duty: Warzone is a free to play battle royale game developed by Activision. The game is released this year on 10th March for all the major platforms, including Play Station 4, Microsoft Windows, and Xbox One. The game primarily focuses on a shooting environment in a new way. Here you get to play the last man standing with astounding 150 players instead of the old 100 players battle royale. This makes it a better game all around.
Talking about the gameplay, there are a lot of weapons to choose from. But for a few weeks, users are curious to know about the legendary .357 dual-barrel pistol. This pistol can be considered the best and the most powerful for short-range combat situations. Unfortunately, they still don't know how to unlock this. But you need not worry because we are always here for you. Moreover, if you are here, look no further because our today's title says that all. So without further, ado, let's get started.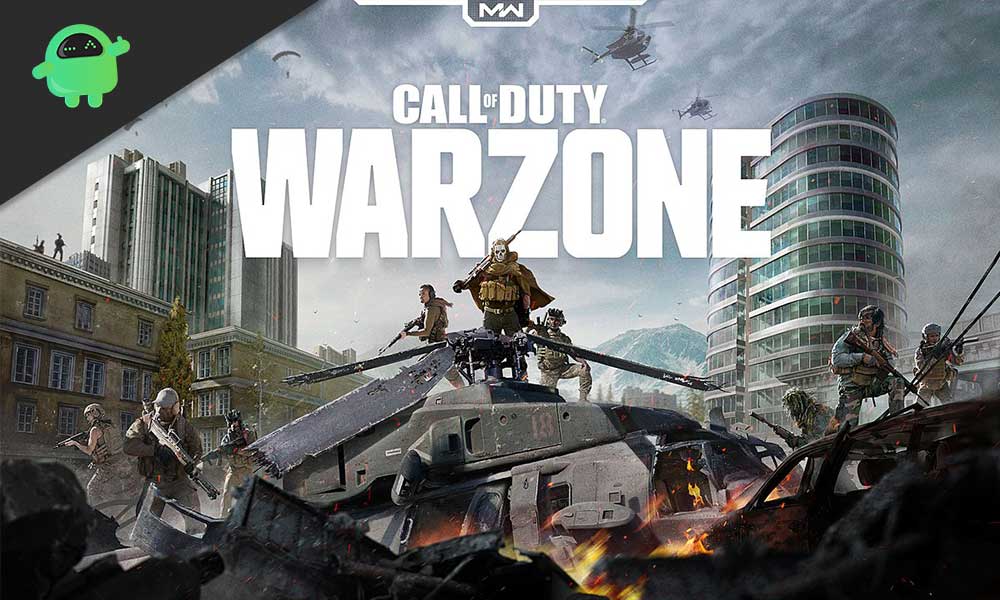 Special in This Guide
Unlock Akimbo Dual pistols
Overcome the progression bug
Better loadout setup
General gun tips
How to Unlock Akimbo Pistols
There is a wide selection of weapon types that can be unlocked. Out of all the handguns, there are only two handguns that are considered the best, which are the Renetti and .357.
In order for a player to hold pistols in both hands, all the right attachments and important perks are required. The akimbo being the last perk that would need to be unlocked.
In order to achieve this, you would need to get three kills over five different matches using the recon perk with the .357 gun.
To do this, you would need the recon perk, which only unlocks at level 36. So from the start, you would just have to level up the old fashioned way. By the time you do this, you will have earned all the other necessary attachments as well. 
This shouldn't scare newcomers as just after spending an hour, and an average player is expected to reach level 46. A quicker way to level up is to use double XP-beacons and double experience tokens. 
For free players, they are advised to mainly go into plunder and only use the .357 gun and search for money kings. Try to hold as much money as possible without depositing any. This will show your position on the map and naturally attract more people to encounter, thereby leveling up your weapon faster. 
For people who have access to multiplayer, using double XP-beacons and double experience tokens and play a few multiplayer matches with aim kept at smaller matches for greater kills.
How to Fix the Progression Bug?
During your gameplay, you can be surely greeted by a progression bug. But we have got a fix to that.
It is at level 36, by the time you have achieved the recon perk that you will witness the progression bug. The mission here is to get three kills in 5 different matches, but the bug is that it doesn't register the count during every single fun fair match. 
There are two ways this can be addressed :
The most efficient way is to play one match, get at least three kills and then close the game and run it again. This would need to be done five times for each match. 

Alternatively is via multiplayer mode. Click on the filter and untick every single game mode keeping only team deathmatch selected at the start. Then play a match and go back into the multiplayer lobby, untick team deathmatch and go into free fall. This can be done for all other matches simply by selecting a different game mode each time.
For a Better Loadout Setup
Now we will discuss the best loadout setup. You can read the below point. However, its your choice to hover around with different loadouts as well. But these are the best.
Primary weapon selection as 'Graul 5.56' and secondary as the 'Akimbo pistols,' aka Renetti's, are the preferred choice here. 

EOD, Ghost, and Tracker to be set for perks, and for tactical equipment, the heartbeat sensor is the best option. 

This loadout is preferred as the dual pistols are primarily made for close-quarter action, whereas the Graul helps overcome this with a bunch of magazine rounds, and it can melt any enemy in a few seconds within medium and long-range distances. 

For perks, EOD allows for twice less damage when hit by one of the most popular choices of weapon, which is the infamous rocket launcher. Ghost helps you to move about undetected in any of the mini maps, and the Tracker allows you to see enemy footsteps making it easier to locate and catch campers.
Renetti Best Attachments :
Barrel – MK3 Burst Mode
Trigger action – Match Grade Trigger
Ammunition – 27 round magazine
Perk – Akimbo
Muzzle – Monolithic Suppressor
Graul Best Attachments :
Barrel – Tempus 26.4" Archangel
Rear Grip – FTAC R-69 Rubber
Ammunition – 60 round magazine
Muzzle – Monolithic Suppressor
General Tips and Tricks :
Shotguns are effective for close range only. They can also be used for running faster and catching up with enemies. To get a quick boost, simply switch over to your Renetti. 

For using both pistols, both sides of the mouse would need to be used simultaneously; one side for aiming and the other side for firing. They can kill 2-3 players easily while moving around quickly. 
Wrap-UP
This guide was to help the players of Call of Duty: Warzone who were finding it difficult to set up their loadouts, along with unlocking the AKIMBO dual pistol. After following our guide, the players will be more confident during their gameplay. We hope this guide helped you. If you have any queries or feedback, feel free to comment down below with your Name and E-mail ID. Likewise, check out our iPhone Tips and Tricks, PC tips and tricks, and Android Tips and Tricks for more such tips and tricks. We urge you to participate in the $100 giveaway by subscribing to our YouTube Channel. Thank You.