Asus has been working on the stable version of Android 10 for its ZenFone Max Pro M2. The device is already running on Android 10 Beta that it received at the end of January and since Asus has been dodging the release of the stable update citing poor performance and the many known issues that Max Pro M2 and M1 have been encountering for months with many still awaiting resolution. After doing extensive research on the Android 10 beta and the issues the ZenFone Max Pro M2 users have been encountering, here's a sum of all the known issues so far.
Asus ZenFone Max Pro M2 Android 10 Beta Known Issues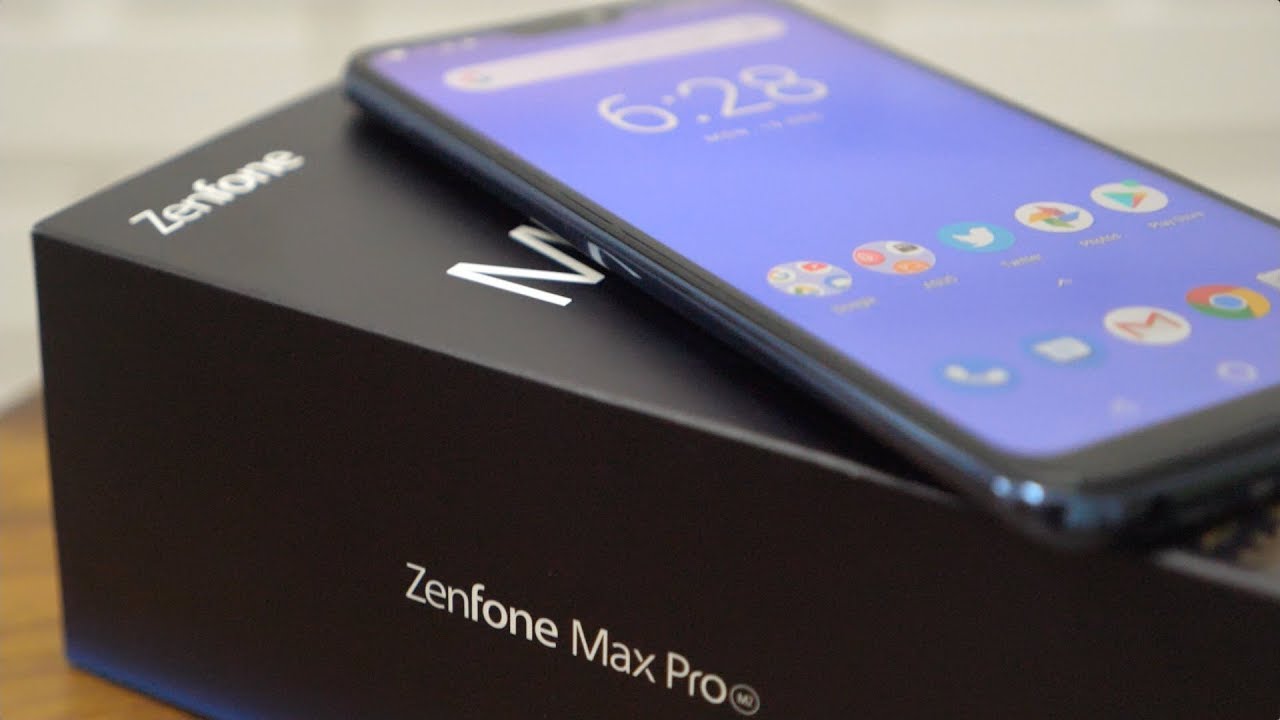 There's a number of known issues with the beta which has rendered many ZenFone Max Pro M2 units useless while many have proven to be irritating yet operable.
Screen brightness issue
Not that long after ZenFone Max Pro M2 users were upgraded from Android 9.0 Pie to Android 10 beta, they realized that the screen brightness is lower than the previous iteration. It is similar to the known issue of brightness with OnePlus 7 and 7 Pro that was resolved later. When users took up the issue to the forums, an Asus mod made a statement that Asus has designed the brightness curve of Android 10 beta differently compared to Android 9.0 Pie, and thus, there isn't a brightness issue. It can be resolved simply by yanking up the brightness level.
No Rounded Corners on Screen
Unlike Android 9.0 Pie, the Android 10 Beta is a powerhouse of issues with one being a bug causing the screen to be unable to render rounded corners. This has caused distortion at the edges and a similar issue was discovered on ZenFone Max Pro M1.
When users took up the issue to the forum, an Asus mod made a statement that the issue is under investigation and it will be resolved once the time finds the root cause of the problem. The bug fix could be expected in a subsequent beta update unless Asus reveals the stable Android 10 update.
Audio issues
Just as users upgraded their ZenFone Max Pro M2 devices to Android 10 Beta, they have realized that the audio quality has degraded and it isn't as per when Android 9.0 Pie was installed. This hints as a software issue and that are when an Asus mod has claimed that they have acknowledged the issue and it is currently under investigation. This means users will have to wait for a bug fix that should arrive soon although the OEM hasn't offered any timeline yet.
Apart from that, Asus will also take care of the headphone audio quality and low volume issue that ZenFone Max Pro M2 users are facing currently in a future update. A similar issue was reported on ZenFone Max Pro M1 devices when playing PUBG Mobile.
Notification Panel issue
Okay, I understand that ZenFone Max Pro M2 on Android 10 Beta is a complete no for the time being since the stable update was called off as there were too many bugs to fix in the first place. Another of the many issues is the notification panel issue where users have reported that the notification panel doesn't go up when they click on a notification and instead, apps like WhatsApp turn on in the background with the notification panel still down. The notification panel slides upwards as normal when not using any app and on the home screen.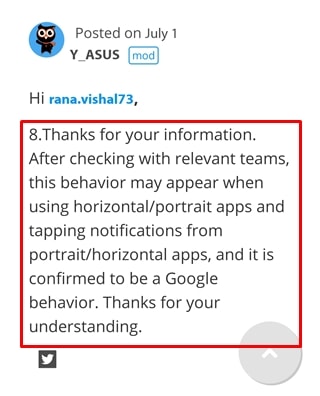 This is where an Asus mod commented that it is a 'Google Behavior'. He added that the behavior is triggered when using portrait or horizontal apps and clicking on any notification from the panel. We don't think that the fix for this issue might arrive soon although patience is integral until a stable version doesn't arrive. [Source]
Asus boot loop issue
Apparently, this issue is fairly common on ZenFone Max Pro M2 devices. The issue actually occurred when users tried to upgrade to the March 2020 security patch bearing version number 1.2017.2002.073 on Android 10 beta. This is when they discovered that the phone is stuck on Asus' logo aka boot loop issue has triggered. Since there's an ongoing lockdown, users were unable to get the issue fixed. Moreover, Asus stated that users will be charged a whopping $130 to get the issue fixed given that some of the users even reported their motherboard fried up due to the FOTA update.
@ASUSIndia @sharmadinesh @PiunikaWeb @Aparajita_PW Finally after 100 days I received SWAP unit against Max Pro M2 stuck on Asus Logo.
Lastet FOTA update 092 is provided by Asus, If same issue happens again with this device Asus will be liable for the replacement. pic.twitter.com/tuWYhECDLk

— Chouhan (@true2018) June 30, 2020
After much argument back and forth, some of the devices were swapped although it was just last month when a lot of users reported receiving a swapped unit after reporting the problem. The swapping process is still ongoing and we could still see users facing the boot loop issue caused due to a FOTA update.
No gaming mode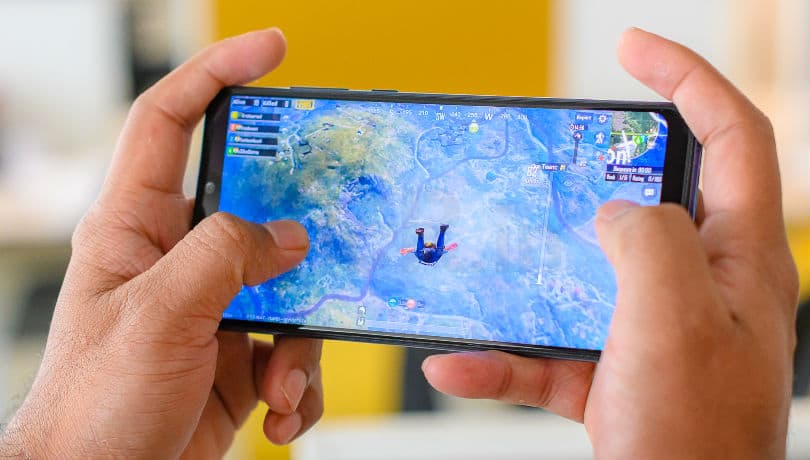 Asus marketed ZenFone Max Pro M2 as a gaming phone with a dedicated gaming mode. However, with the recent update, the gaming mode is gone. When asked, an Asus mode commented that they have reported the issue to the concerned development team and a bug fix could arrive in the future bringing the gaming mode back to life.
Upload speed on WiFi in reduced
An user posted that his Asus ZenFone Max Pro M2 is facing issues with its upload speed on a Wi-Fi network as it isn't going beyond 3.5MB even though he is using a 10MB upload speed plan from its service provider. This is where an Asus mod claimed that many factors can cause the speed on Wi-Fi to go down such as the interference in the environment. If that's the case, the speed would get lowered and vice versa.
Battery drains faster & charges slowly
One of the users mentioned that the phone's battery drained to about 6% overnight and that the phone isn't able to offer a battery backup and it is under 5 hours. He added that there's a gap in the data collected by the device on battery usage between battery consumed and full device usage. The mod has recommended using the resources (listed here) to get tips on maintaining a health battery using habit.
Another issue revolving around Asus ZenFone Max Pro M2 with Android 10 is of slow charging. Users are reportedly getting 'Slow Charging' status on their lock screen and that is causing the battery to take longer duration to charge completely. This is where mod replied by recommending users to use the original Asus charger and cable. He also recommended charging the battery in safe mode to get a clear picture on if a third-party app is causing the battery to charge slowly.
Slow-mo video recording missing
With the Android 10 beta upgrade, the slow-mo video recording feature is gone too. According to Piunikaweb, the feature may remain missing due to the hardware limitations of the device and thus, users waiting for a slow-mo feature may never get it.
No native video calling feature
Apart from the absence of a slow-mo video recording feature, Asus ZenFone Max Pro M2 users will never get to use the native video calling feature embedded in the dialer app anymore. This is because Asus has removed the feature on Android 10 nad as per an Asus mod, the native video calling feature is gone for good. He added that users can still use third-party apps like "Google Duo" (or Zoom) for video calling on the phone.
That concludes the list of known issues with Asus ZenFone Max Pro M2. Let's hope the fixes to these bugs arrive soon. We will keep you updated with more known issues and the news around it here.