Google Pixel 4 has been making rounds of the internet for quite some time now and there are a lot of leaks and rumors surfacing the upcoming flagship of Google. Recently, Google Pixel 4 was spotted in its full glory where you can see all the rumors and leaks coming true. Moreover, Google also recently launched the Android 10 OS which features a great deal of customization for the user that includes changing accent colors, dark mode, etc. Talking about the Pixel 4, it is learned that it will feature 8x zoom feature, 6GB RAM and a 90Hz "Smooth Display" which will be similar to what we have seen in the OnePlus 7 Pro. However, XDA developers spotted a Pixel Themes app in the Android Q beta to customize the device.
XDA Recognized Member, MSF Jarvis did the digging and has shared a new app called the ThemePicker app which was uploaded to AOSP with the Android 10 source code. Moreover, once you install the app, it will appear as "Styles and Wallpapers" inside the app drawer. However, this ThemePicker app will be known as the Pixel Themes App on Google Pixel devices. With the help of this app, users can customize the Android UI and choose various customization options.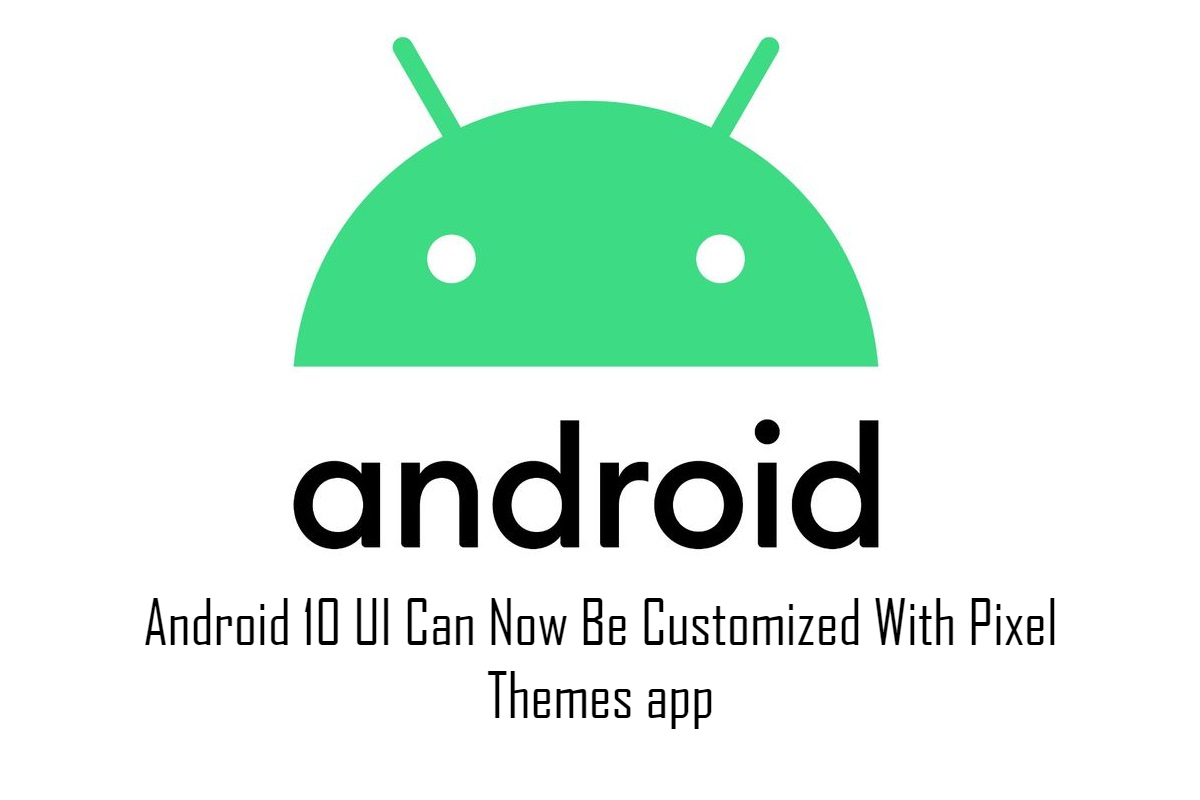 ThemePicker or Pixel Themes App – Details
ThemePicker or the Pixel themes app is an app tool that allows the users to customize the UI of the devices running Android 10. With the help of this app, you can customize the lock screen/ambient display clock face, the Pixel Launcher grid size, home screen wallpaper, and the "style" including the accent color, icon shape, and font. You'll also be able to mix and match from the available options to create your own style, which you can even name and save.
When you install the ThemePicker or the Pixel themes app on your Android 10 device, you have to long-press on the home screen and you will notice a Styles and Wallpapers option. Click on it and you will see that the Wallpapers context has been changed with Styles and Wallpapers. XDA Developer luca020400 spotted that there are 3 non-default pre-installed themes that when applied, changes the following in the Android 10;
Crayon: Purple accent color, Arbutus font, Circular/Teardrop icons
Collage: Green accent color, Arvo and Lato font, Filled icons
Ash: Black accent color, Rubik font, Rounded/Squircle icons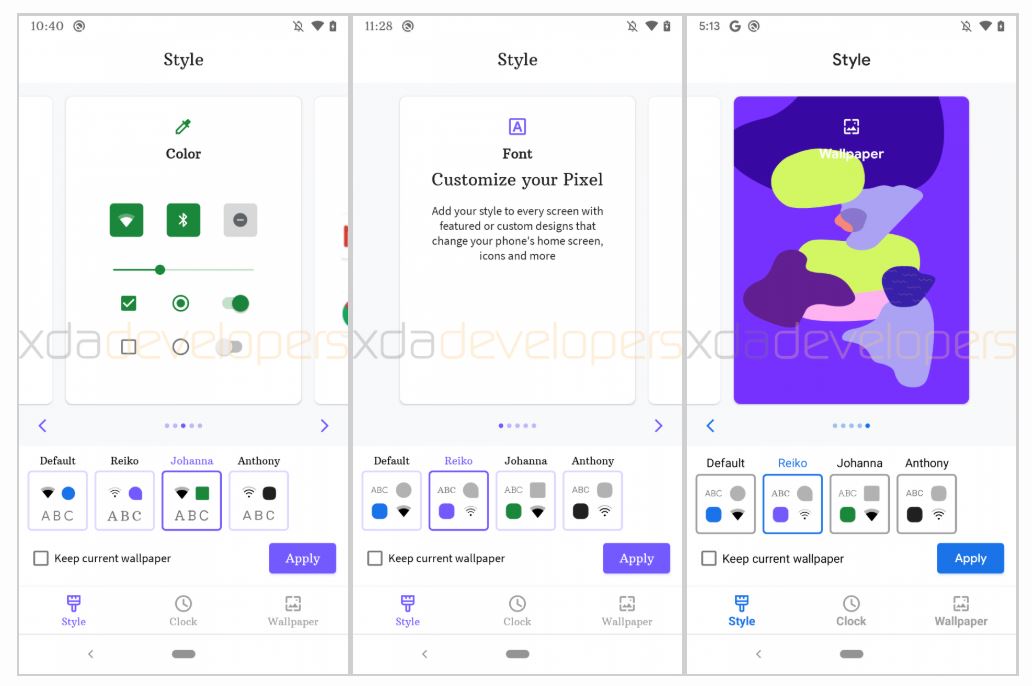 The ThemePicker app uses the OverlayManagerService APIs, integrated into the Android which modifies the resources of the app instead of actually modifying the whole app. However, Google is now trying to integrate the Pixel themes app with the Pixel devices and we might see Google Pixel 4 and 4XL with the Pixel Themes app.