Android P is the next big thing from Google. As of now, we have only the developer preview of the upcoming 9th version of Android OS. Currently, only the Pixel phones from Google are eligible to run the Android P. Well, there is more than what meets the eye. As we speak, an XDA developer is running Android P on Motorola Moto Z phone. Exciting it may sound, but it is not the official version of the OS. This is just an unofficial tweak from the developer.
Android P is the 9th iteration of the Android OS. It is the successor to Android Oreo. Some expect it will be called Android Pistacchio or Pie. Recently stock Spring 2018 wallpaper from Google hints that it may be Android Popsicle. 2nd dev preview may knock in around May during Google's 2018 Annual I/0 Conference. Then the 3rd and 4th iteration will mark their respective presence in the phones around June and July of 2018. The stable version of Android P will unveil around the 3rd Quarter of 2018.
Android P is definitely running on Moto Z but with its fair share of bugs and glitches. The developer mentions the camera, Wifi, and radio currently don't work as of now. Basically, the developer erfanoabdi achieved this by successfully modifying the existing system image from the Google Pixel XL. He Used a custom script developed by him called "Capire Le Treble". This a Project treble Vendor that allows him to flash specific system image for a device on another phone without a /vendor partition.
For our more tech-savvy readers, those who may wonder how the treble vendor exactly works here is a small explanation from the developer himself. In the process, the vendor extracts the HALs(Hardware Abstraction Layer) in /system/vendor.  Then it places them in the Generic System Image (GSI) to be flashed. This flashing of the system image will not overwrite the HALs. Hardware Abstraction Layer allows the developer to implement functionality without affecting or modifying the higher level system.
Here, have a look at the some of the screenshots of the Moto Z running the Android P.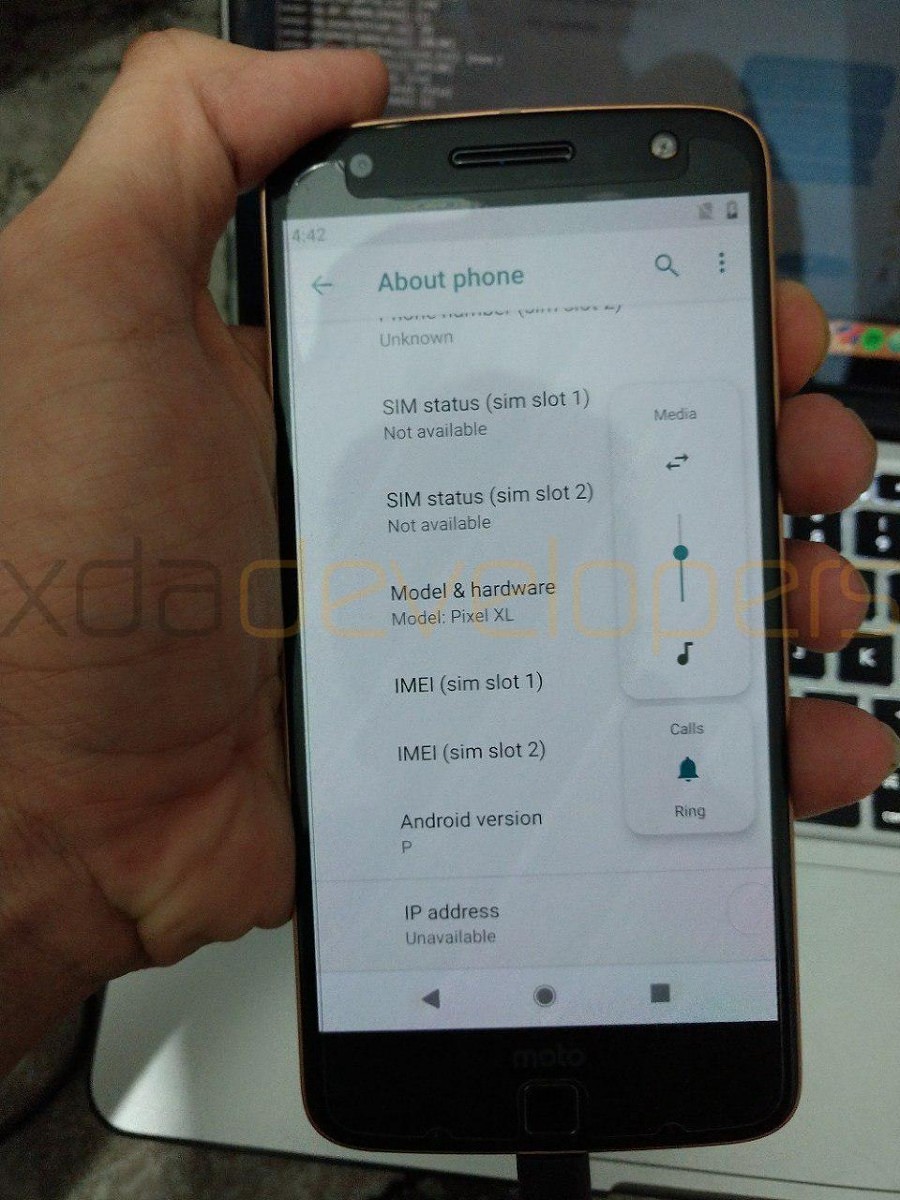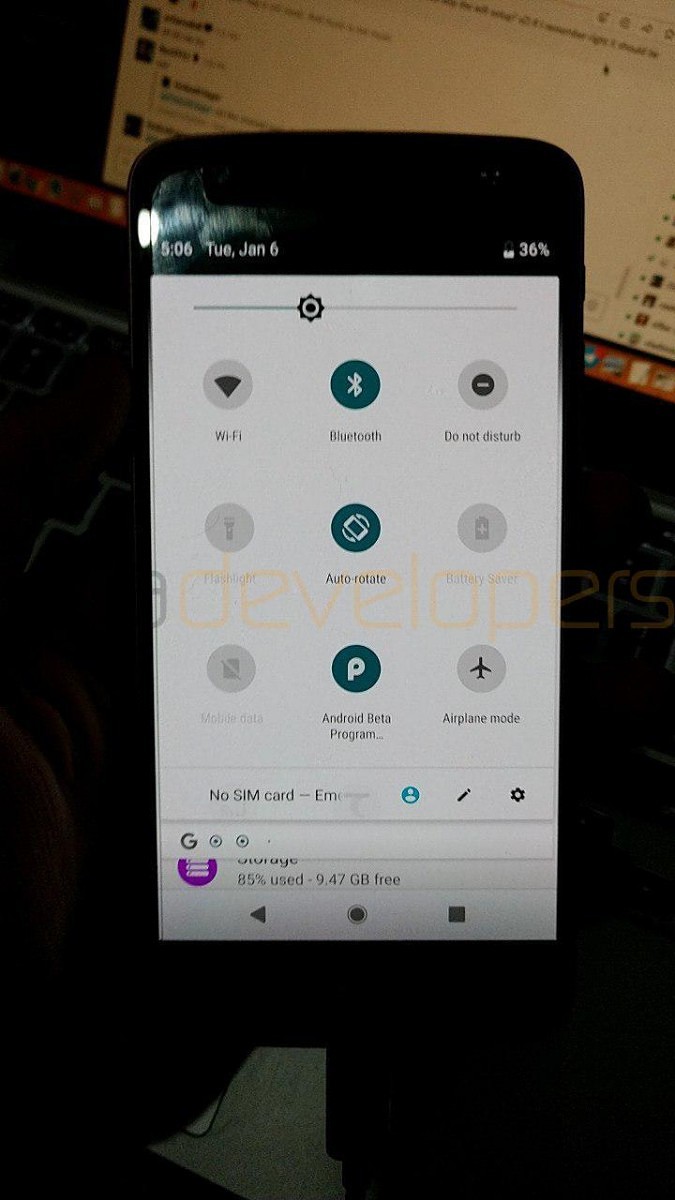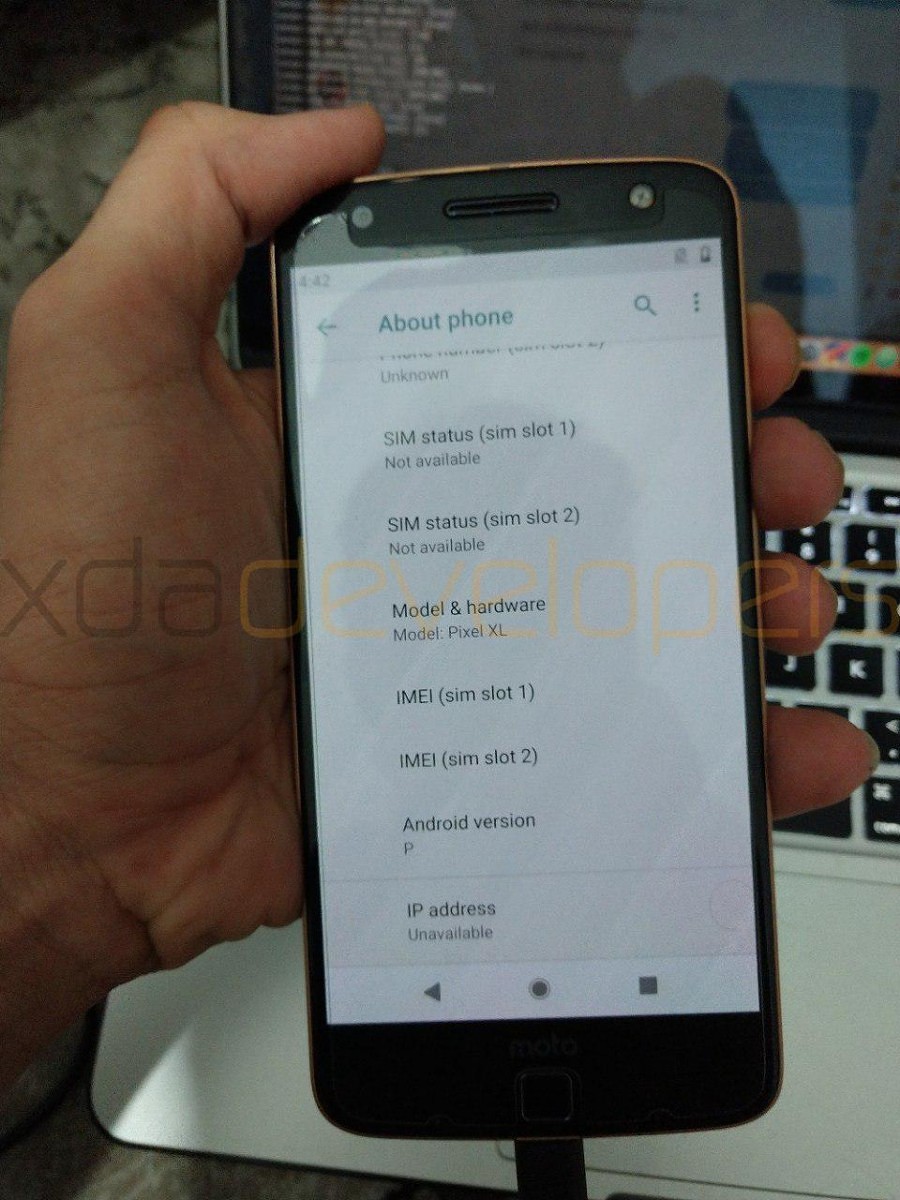 We do not really suggest to try this on your phone that you are using for daily activities. This modding was done by a developer, who has the required technical know-how of doing this. Again this is unofficial and quite unstable too. So, if you are a regular user have patience. More interesting updates on Android P along with its successive developer preview will be coming your way soon.