Android P first look is now out as Developer Preview 1. A follow up to that we recently shared the popular Android P Pixel launcher. Now spilling up more beans here we bring you the Android P MarkUp App. One can find the Markup App on the Android P developer preview. Its primary use is to edit the screenshots. With the ported App, you can literally edit any image. It doesn't give too many options though, like the editing features you get in Photos App. This App has been ported to be used on ARM 64 devices. The porting was carried out by XDA developer Quinny 899.
Android P MarkUp App is more of an integrated feature, though it comes packed in an APK. What we mean is you won't really find Android P MarkUp App as a standalone application with an icon. Rather you will find deep inside the share option of the Photos App. Don't be confused, we have laid down the entire process of how things work on Android P MarkUp App. It's easy and fun. We believe developers will add more options in future on the MarkUp App. Also, you can find the direct download link to grab the Android P MarkUp App.
Android P Developer preview 1 is now available for download. You may also check the list of supported devices and release date schedules for Android P.
How Does Android P MarkUp App Works
Here again, we want to say that this App has been ported to ARM 64 Architecture devices. If in any case, it doesn't run on your device, this might be the reason. We tried it on a Xiaomi Mi A1 phone. It works really fine as it should. It allows you to edit and write over images.
Follow the steps below. [Make sure you download and install Android P MarkUp App from the downloads section]
Step-1 Go to Photos > Select any Photo and open it [Eg:- I selected this Sunset photo from my phone]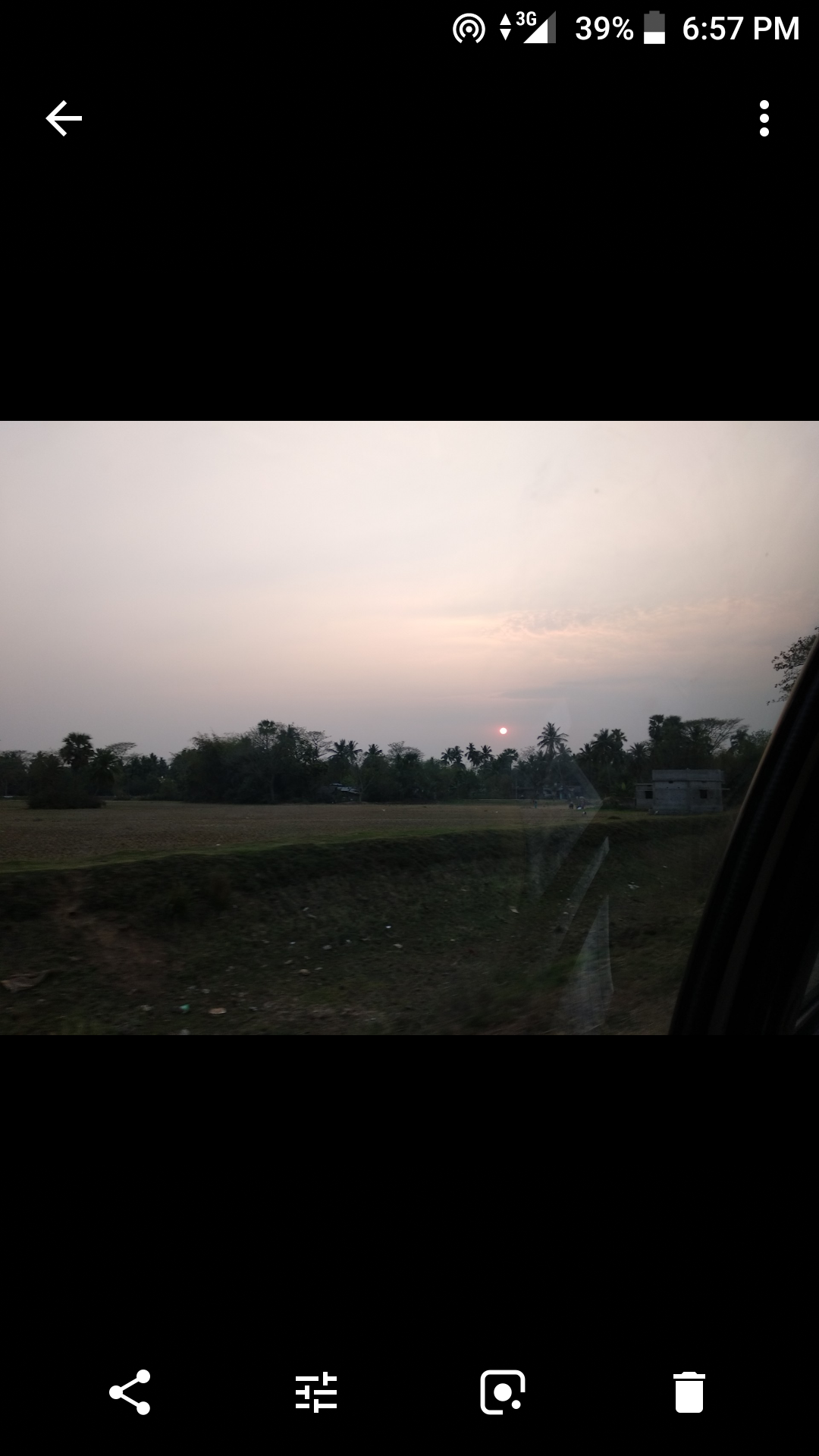 Step-2 Now tap on the Share option (option at the extreme left)
Step-3 Now you can see the image has been selected and from the options tap on the Markup icon.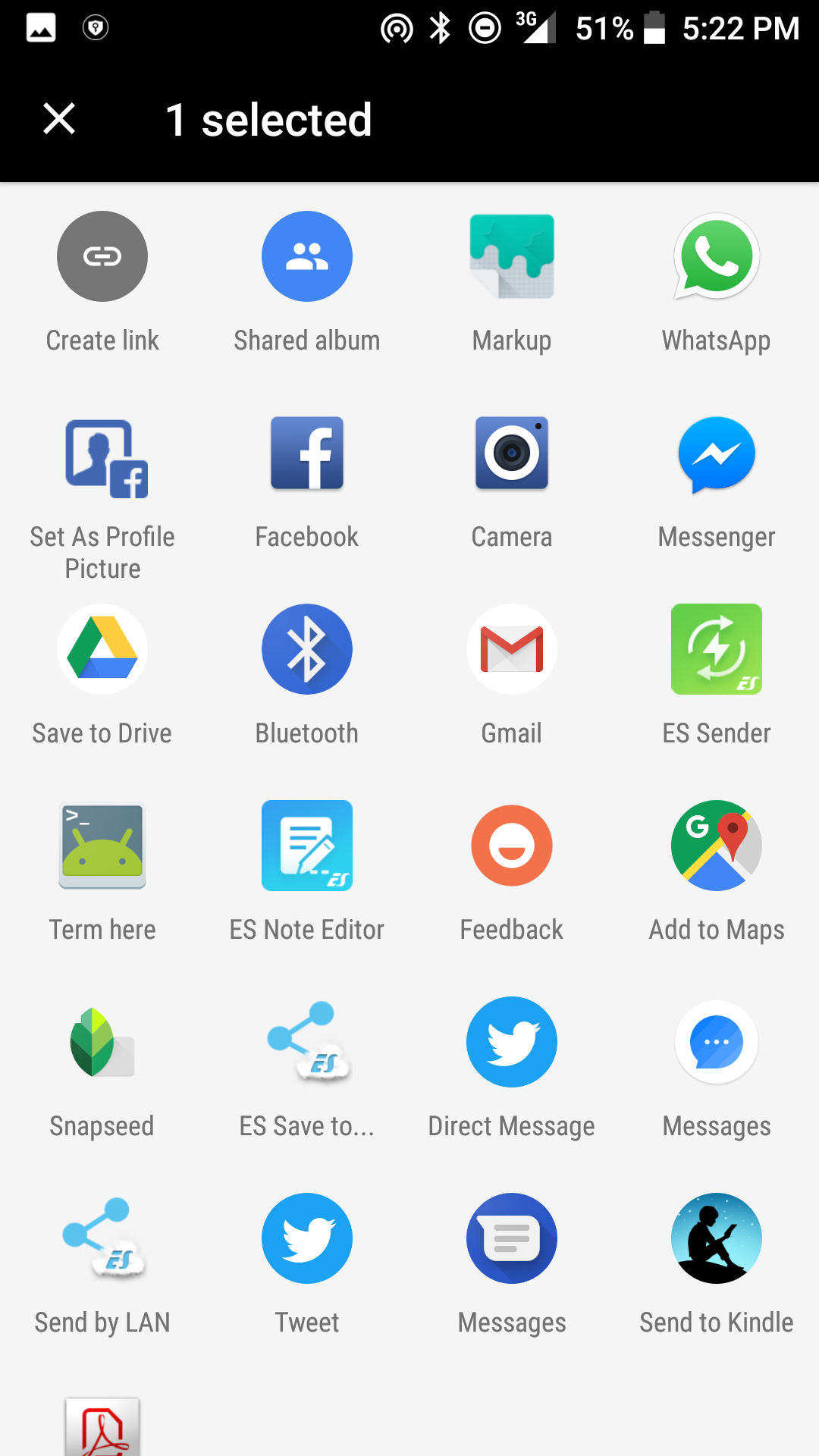 Step-4 Your selected photo will now open in the Markup panel.
Step-5 You can write or doodle on the image using the various options and choice of colors provided. See the screenshot below. It's the photo of a sunset you can see. I wrote sunset on it using the color pen provided in the Markup App edit tools.
Note:- You can use the Undo-Redo buttons to repeat or retract your edits on the image.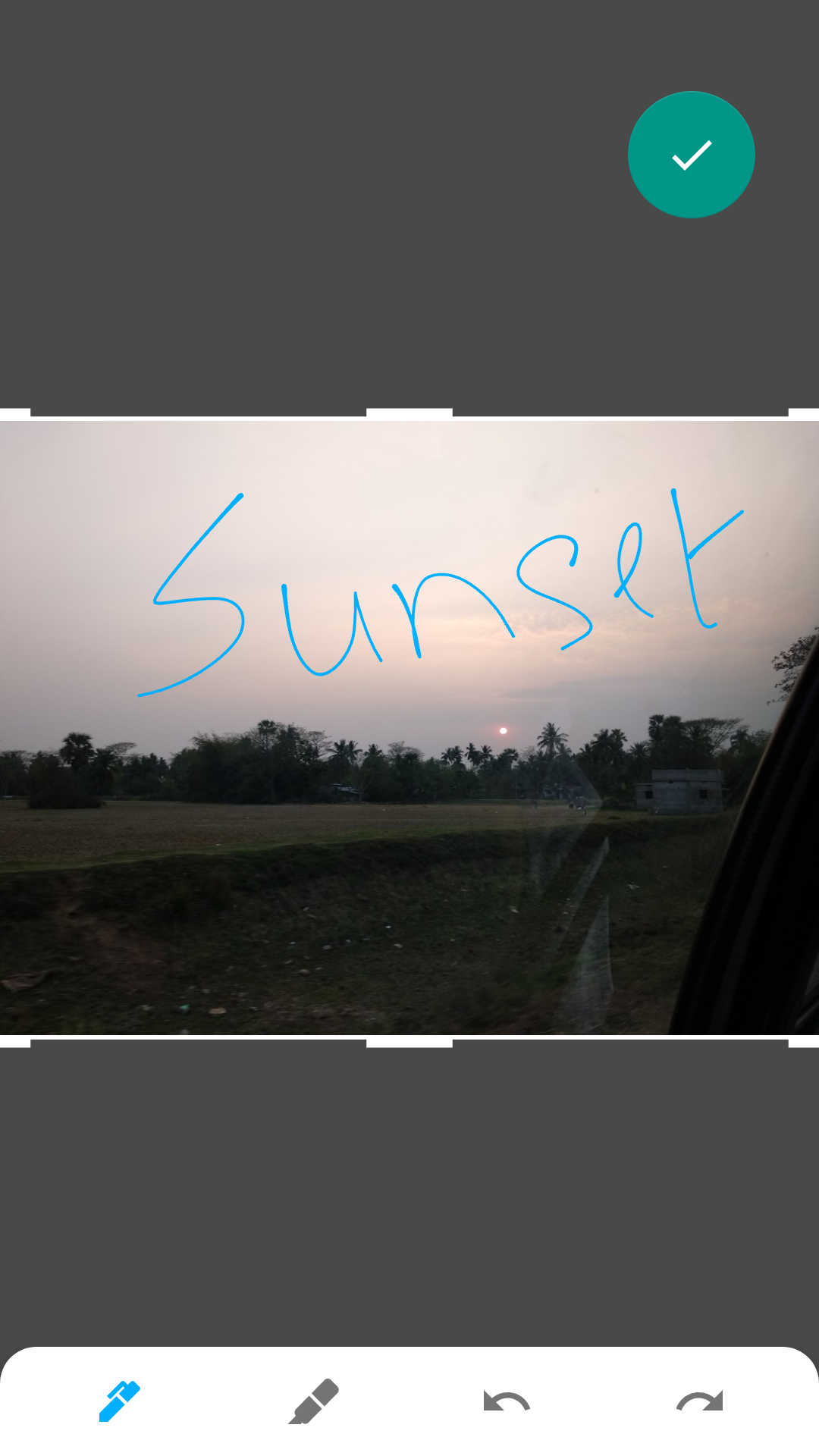 Step-6 Additionally, you can crop your image if you want and save it by tapping the big green tick option.
So, it's kind of fun. You can observe it doesn't have many features. Maybe we will see more options in the coming days.
Download and Install Android P MarkUp App
Here is the link to download the Mark Up App. It is only 3.55 MB in size.
Download Ported MarkUp App From Android P Developer preview [APK File]
Steps To install Android P MarkUp App
The installation is pretty simple. You have to enable your device to accept and install APKs from third-party sources.
To do that,
Step-1 Go to device Settings > App and Notifications > allow installation of Apps from unknown sources.
Step-2  Go to that folder where you downloaded the Android P MarkUp App.
Step-3 Tap on the APK to install. You will see a prompt that the Launcher App doesn't require any special access.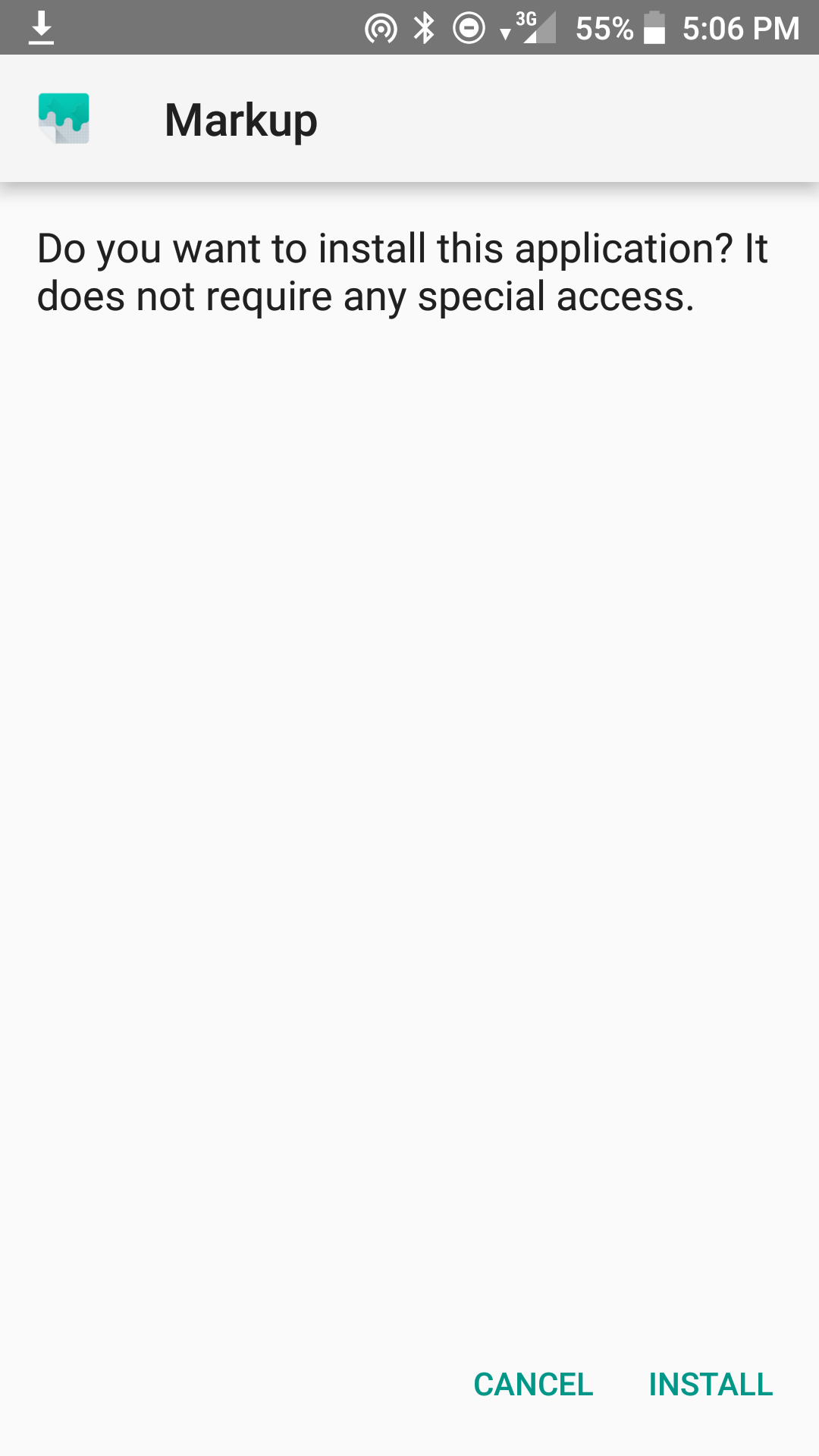 Step-4 To continue to installation tap on Install.
Step-5 It will take a few seconds to install the MarkUp App.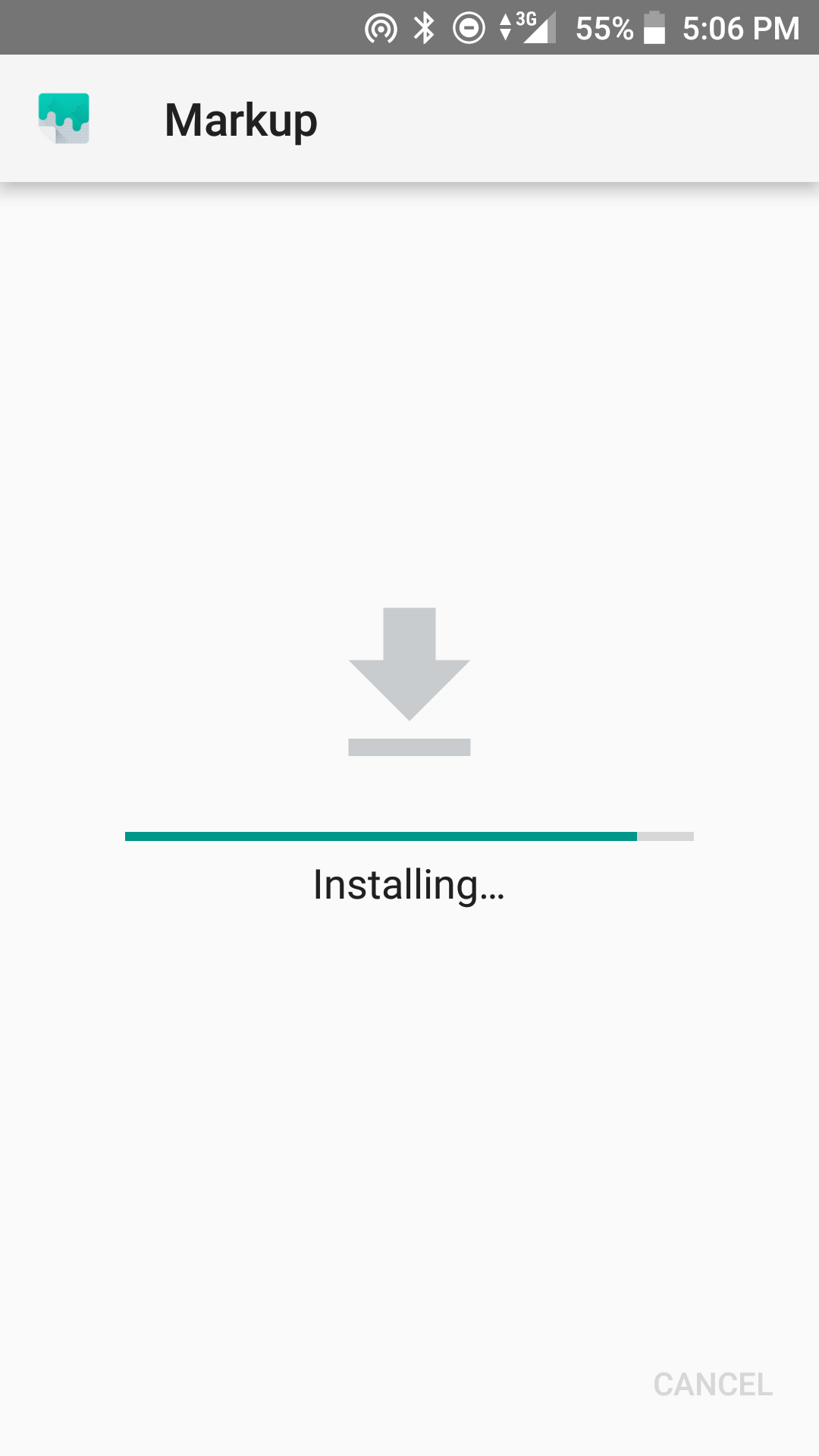 So, that's all. Install the Markup App from Android P on your device and enjoy.
Follow GetDroidTips to get all latest updates and App downloads related to Android P.