Chromebooks are for those users who want to use the browser and maintain their work all through the browser itself. The users of Chromebook do not need much processing powers to run heavy graphics related software of any other performance-based software in order to manage their work. The Chrome OS is Google's Operating System used in Pixel Slate. Moreover, Google works with several OEMs to produce and develop these Chrome OS to power devices that come in various shapes and sizes.
The Samsung Chromebook Pro is another one of the devices that run the Chromebook OS and has recently received the Android 9 Update via the Chrome OS Dev Channel. Moreover, Chromebooks are used for light users and it specifically targets to provide good battery life and gives you a great battery backup if you work on browsers and run lightweight apps.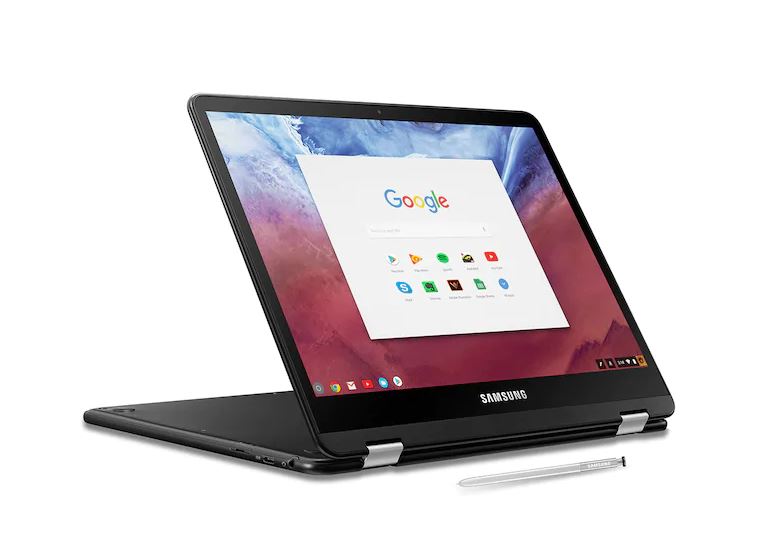 Previously, the Samsung Chromebook Pro was running the Android 7.0 Nougat and with this update of Android 9 Pie, the company has ditched the Android 8 Oreo update. Samsung release the Chrome OS v72 along with Android 9 Pie for multiple Chromebooks. However, according to users of different version of Chromebook reported on Reddit that many of the other variants of the Chromebooks are left behind and are not given this Android 9 Pie update.
Moreover, with the left behind of other models running the Chrome OS, many users are stuck with the non-existent Linux support on their older Android version. The specific reason for the delay or the left behind of other variants of the Chromebook is still unknown. The precise firmware update is the dev channel 76.0.3809.6.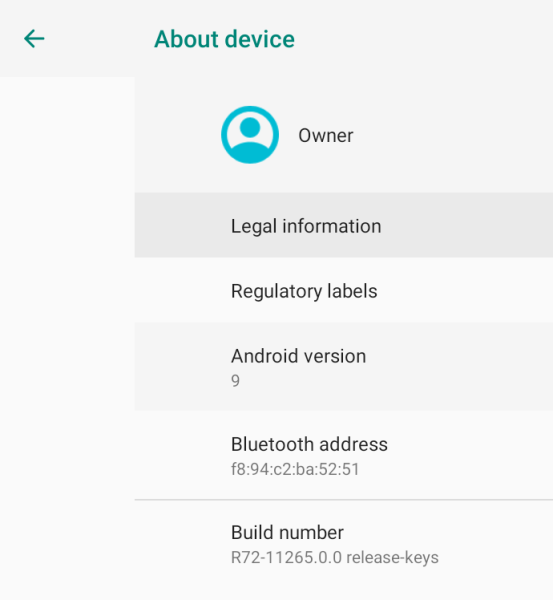 Quick Specs Overview
You can check out the official Product Specification below for the Samsung Chromebook Pro;
Operating System: Chrome OS
Processor / Chipset: Intel® Core™ m3 Processor 6Y30 (0.90 GHz up to 2.20 GHz, 4 MB L3 Cache)
Series Name: Chromebook Pro
Model Number: XE510C25-K01US
Color: Metallic Black
Display: 12.3″ 2400×1600 LED Display (3:2 aspect ratio) with Touch Screen Panel
Memory: 4 GB LPDDR3 Memory (on BD 4 GB)
Hard Drive: None | 32 GB e.MMC
Graphic: Intel® HD Graphics 515
Optical Disk Drive: None
Internal Mic: Yes
Multimedia: Stereo Speakers ( 1.5 W x 2 ) | Internal Dual Array Digital Mic | 720p HD Camera
Wireless Network: 802.11 ac (2×2)
Bluetooth: v4.0
Other Features: Touch screen | PEN | Clickpad | Backlit Keyboard | 30 W USB-C™ Adapter | QHD Display
Switch Between Stable, Beta, and Dev Software Channels
The instructions provided here are straight from the official Google support website. Moreover, it is not a hard task to switch between different software channel on the Chrome OS to test and try the new features and updates available on these software channels. Below are the instructions;
Note: You'll need to be the Chromebook owner to switch channels. If you're using your Chromebook at work or school, you might not be able to switch channels.

Stable channel: This channel is fully tested by the Chrome OS team, and is the best choice to avoid crashes and other problems. It's updated roughly every 2-3 weeks for minor changes, and every 6 weeks for major changes.
Beta channel: If you want to see upcoming changes and improvements with low risk, use the Beta channel. It's updated roughly every week, with major updates coming every 6 weeks, more than a month before the Stable channel gets them.
Dev channel: If you want to see the latest Chrome OS features, use the Dev channel. The Dev channel gets updated once or twice weekly. While this build is tested, it might have bugs, as we want people to see what's new as soon as possible.

And, if you want to check, which channel you are currently in, then follow the below steps to know which channel you are using;

If you haven't yet, sign in to your Chromebook.
At the bottom right, select the time.
Select Settings.
At the top left, select Menu.
Scroll down and select About Chrome OS.
Select Detailed build information.
Next to "Channel," you'll see the channel your Chromebook is using (Stable, Beta, or Dev).
How to Switch Your Chrome OS Device to Dev Channel
Warning: Switching from an experimental channel to a more stable channel will delete everything from your Chromebook, like downloaded files, photos, owner permissions, and saved networks for all accounts. You'll need to sign in with your Google Account again.

Sign in to your Chromebook with the owner account.
At the bottom right, select the time.
Select Settings.
At the top left, select Menu.
Scroll down and select About Chrome OS.
Select Detailed build information.
Next to "Channel," select Change channel.
Pick a channel.
Select Change Channel.

If you're switching to a more experimental channel (Beta or Dev), your Chromebook will start to download an update, then ask you to restart your Chromebook.
If you're switching to a more stable channel (Stable or Beta), click Change channel and Powerwash. When the update installs, click Relaunch and Powerwash. Everything will be deleted from your Chromebook, and you'll need to sign in with your Google Account again.

Note: If you're using your Chromebook at work or school, and you switch from Dev to Beta or Beta to Stable, your Chromebook won't update right away. Your software will update when your new, more stable software version matches the version that's already installed on your Chromebook. Your apps, data, and settings won't be deleted.

Source: Google Support