The Saddled Bichir is a fish that has a medium shadow. It can also possess a large fish shadow in some cases, but it will still be smaller than the shadow of Arapaima. If you spot a HUGE fish shadow, it might be an Arapaima.
In this guide, we will help the players of Animal Crossing: New Horizons to catch the Saddled Bichir fish. If you are one of those players who was also thinking of catching this fish, then you are in the right place. So let's get started.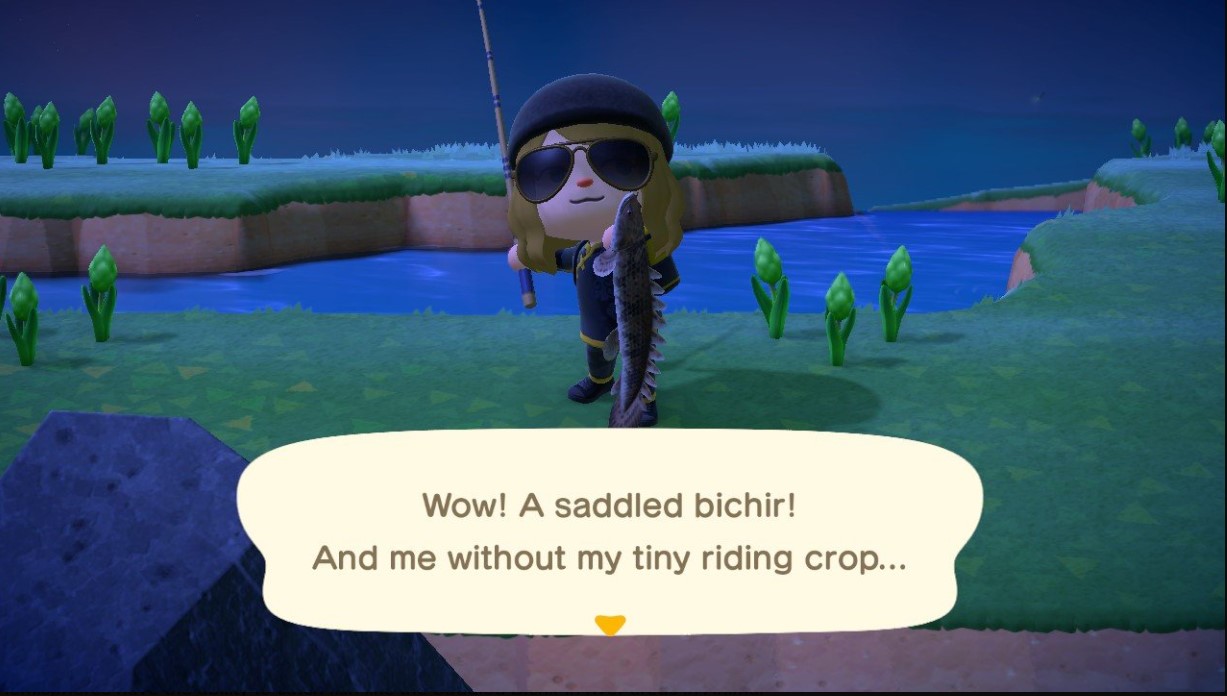 How to Catch a Saddled Bichir
| | |
| --- | --- |
| Fish Type | Big |
| Value | 4000 Bells (Nook) and 6000 Bells (C.J) |
| Location | Found by the River |
| Best time to catch | 9 PM – 4 AM |
The Saddled Bichir is categorized as a unique appearance. It can be harder to catch than a Black Bass, which is a common fish with a large shadow. Although the player is expected to catch the Saddled Bichir in a couple of attempts, if you're facing any uncalled for difficulties, try using the Fish Bait or visiting the Mystery Island instead to improve your chances.
The player is required to craft fish bait and throw it into the river in order to attract a fish.
Make sure the shadow of the fish that appear match the description of the Saddled Bichir (Medium).
Note
You can always sell extra catch for 4000-6000 Bells, in case you acquire multiple fish of the same kind.
We hope this guide helped you to catch the Saddled Bichir in Animal Crossing: New Horizons. If you liked our guide check out our P.C. tips and tricks, Games, iPhone Tips and Tricks, and Android Tips and Tricks for more. Subscribe to our YouTube Channel to participate in our $150 giveaway contest. Happy building, amigos!