There are over 40 new creatures available to catch this month in Nintendo's famous Animal Crossing: New Horizons. These include a number of interesting new insects and bugs as well. You can catch and sell, display, or even donate these to Blathers at the museum. One unique addition to this is the Walking Leaf.
Although the Walking Leaf is not particularly uncommon, it can be rather tricky to catch because it resembles a mundane piece of furniture in the game. Thus, you might actually pass one without realizing what it is! In this fresh guide, we will help you understand how to find and catch the Walking Leaf insect in Animal Crossing: New Horizons.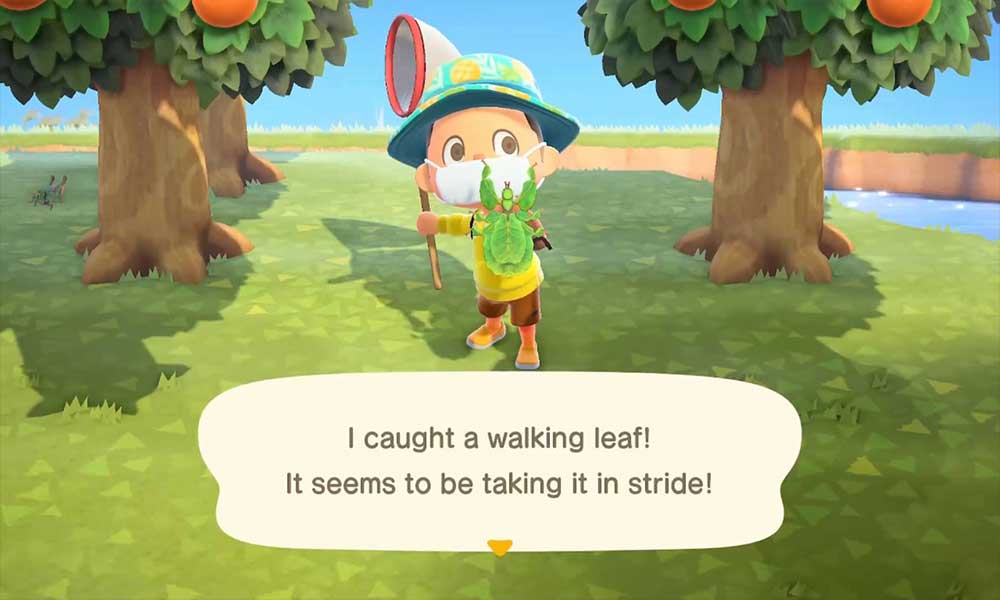 How to Catch a Walking Leaf insect in Animal Crossing?
Unlike other in-game bugs that tend to roam around on trees or flower tops. The Walking Leaf insect stays close to the ground. However, it generally remains practically motionless and resembles a furniture leaf as it rests under the trees.
Moreover, it has the same in-game leaf icon as a piece of furniture. You need to be careful when you come across any furniture-like object on your island that you do not remember placing there.
This is likely to be a Walking Leaf. If you try to pick it up, you will likely scare it away. So walk up to it carefully and use your net to catch it.
When can the Walking Leaf insect be found?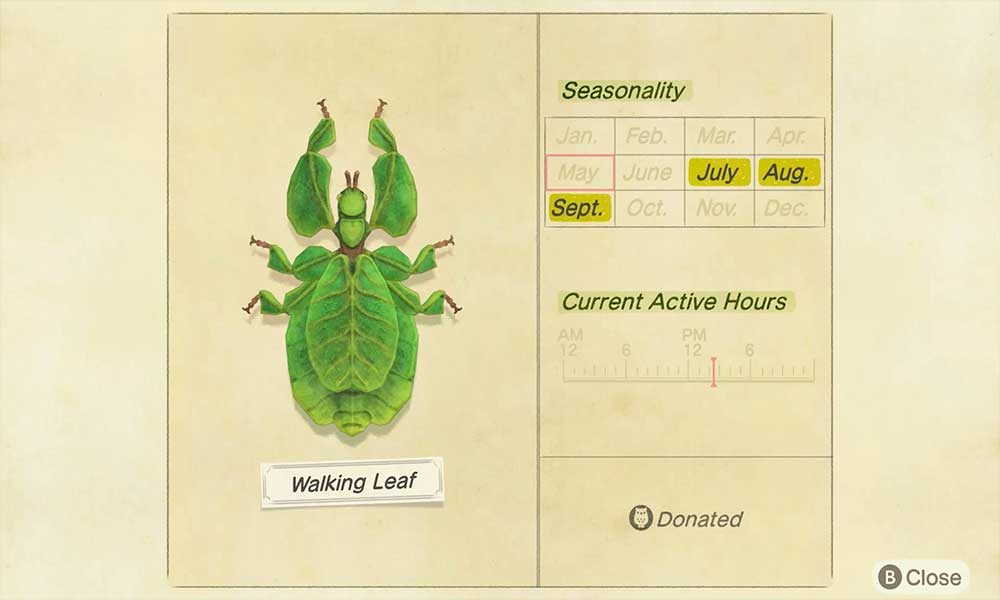 In the Northern Hemisphere, the Walking Leaf insect is available to catch in the months of July to September, and during any time of the day. You will be having plenty of time to donate it to Blathers' museum if you wish.
Unfortunately, it will only fetch you 600 Bells at Nook's Cranny (900 from Flick, as an aside). You need not worry, though, because a lot of the beetles featured in July will be worth around 8000 Bells in the market.
That is it for now. We hope you have a great time catching the Walking Leaf insect in Animal Crossing: New Horizons. If you liked this guide, don't forget to check out our other Windows Guides, Gaming Guides, Social Media, iPhone Guides, and Android Guides to read more. If you have any doubts or feedback, comment down with your name along with the email ID, and we will reply shortly. Also, subscribe to our YouTube Channel to win our $150 giveaway contest. Thank you.