The new update of Animal Crossing: New Horizons Fall makes the game more exciting. This update brings all-new content such as Pumpkins and Halloween events. Moreover, the players have been waiting for a long time to grow pumpkins on their island.
Now we will help the players to grow pumpkins. Here is a guide for you to know everything about buying and growing pumpkin seeds.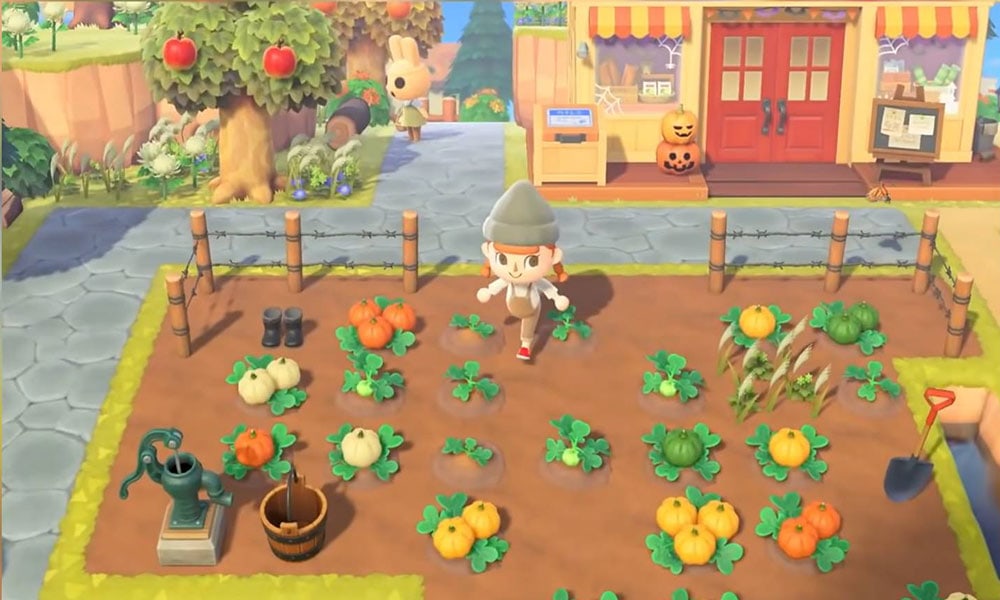 How to Get Pumpkin Seeds
Pumpkins have always been the center of Halloween celebrations. Therefore the game increases the Halloween excitement by bringing in the pumpkin features. To start this pumpkin excitement, you have to begin with buying the seeds. For this purpose, you can visit either Nook's Cranny or Leif – throughout the month of October. Since pumpkin seeds are readily available, so buying pumpkin seeds is therefore not a difficult task
However, this is not all to know about Pumpkin Star. You need to take a look at the expenses of buying Pumpkin seeds before you set out and choose a place to buy your seeds from.
The Best Place to Purchase Pumpkin Seeds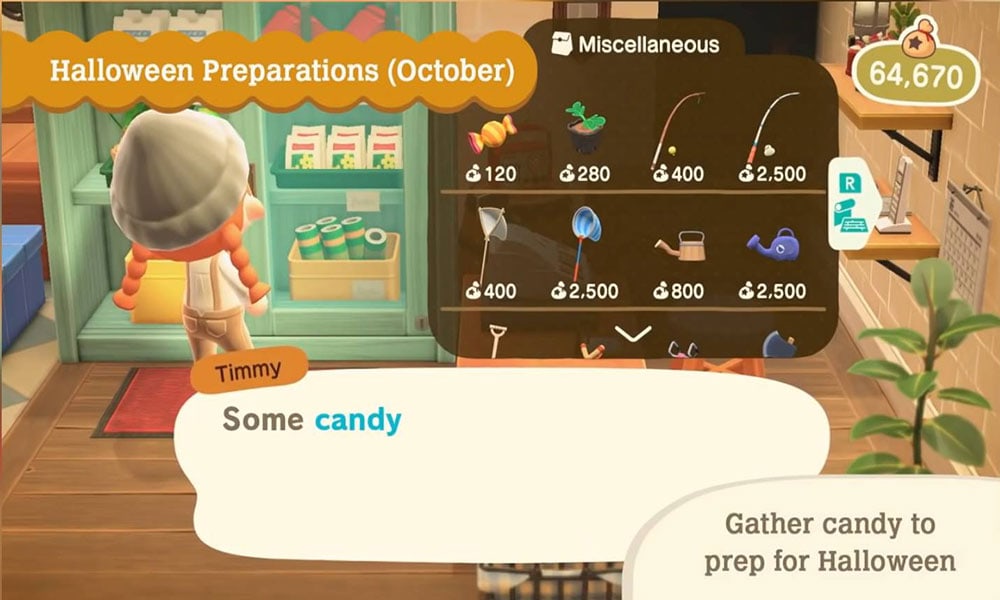 We have already enlisted two places to buy pumpkin seeds from, but out of these two, Leif is better and therefore recommended. The reason for this is the fact that buying pumpkin seeds from Nook's Cranny is an expensive purchase. At Nook's, the bargain of a Pumpkin Start will cost you 280 Bells. The same Pumpkin Start will cost you only 140 Bells if you buy it from Leif.
The table below gives detail of various prices of Pumpkin Starts at Nook's Cranny and at Leif. This table clearly illustrates why buying Pumpkin Starts from Lief is a wiser thing to do.
Pumpkin Start Prices
| | | |
| --- | --- | --- |
| | 1 Seed | 5 Seeds (Bulk) |
| Nook's Cranny | 280 Bells | 1,400 Bells |
| Leif | 140 Bells | 700 Bells |
How to Grow Pumpkins
Growing Pumpkin seeds is as hardworking, and toiling a task as buying Pumpkin seeds is easy. Pumpkins are grown just like vegetables and flowers are grown. The productivity of pumpkins is directly proportional to the hard work you invest. If you water the seeds more, they will yield more pumpkins.
The table below tells you what the proportion of watering the seeds and pumpkins yielded is.
Pumpkin Harvesting Rates
| | |
| --- | --- |
| Times Watered | Pumpkin Yields |
| 0 | 1 |
| 1 | 2 |
| 2 | 3 |
The harvest of pumpkins will not come immediately after the sowing of the seeds, much like in real life. It takes 4 days after the sowing for the pumpkins to be ready for harvesting. Once you harvest the pumpkins, you have to keep watering them and let them stay planted for two more days. After that, the pumpkins will regrow.
Here again, the regrowth of the pumpkins depends upon how much you water them. If you water it more, it will yield more. The Pumpkins will regrow in the same color.
Pumpkin Colour Types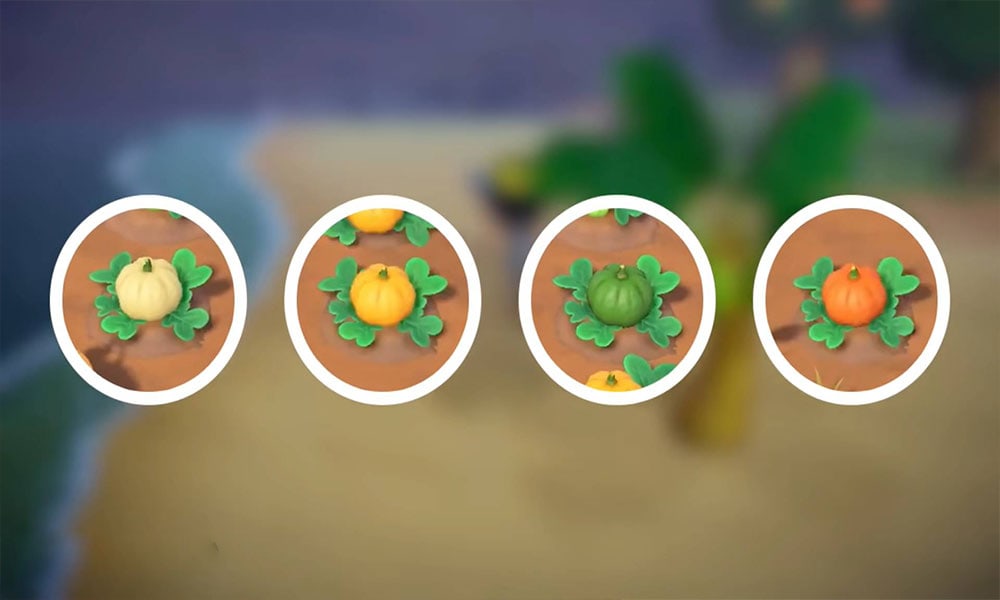 Well, you have known orange Pumpkins throughout your life, but here Pumpkins come in more colors. Although only the orange-colored Pumpkins are needed for the Spooky DIY recipes, other colored Pumpkins are also useful.
They can be utilized for the customization of the recipes. Pumpkins can be grown in the following four colors: Green, Orange, White, and Yellow. However, it is not in your hands to choose a color for the Pumpkins you are growing. The Pumpkins will grow randomly in various colors.
Well, that's all we have for you with the growing of Pumpkins on your island this Haloween. Now, check out our Windows Guides, Gaming Guides, Social Media Guides, iPhone, and Android Guides to know more. If you have any queries, comment down with your name & email ID. Moreover, subscribe to our very own YouTube Channel in order to watch awesome videos on gaming and smartphone tips and tricks.