Players are greatly enjoying the ongoing Wedding Season in Nintendo's Animal Crossing: New Horizons. In the midst of this exciting event, there is another exciting news for fans of the popular game. Orville and Wilbur of Dodo Airlines have now added a helpful new feature to their flight service!
You can now avail Liquidation and Delivery, two oft-requested limited-time services courtesy of Wilbur, the ace pilot of Dodo Airlines. You will be informed about both these services after you take part in the Wedding Day event on Harv's Island.
So what exactly are Liquidation and Delivery in Animal Crossing: New Horizons all about? We have prepared an all-new guide to help you understand that! Without much more ado, let us read on and find out.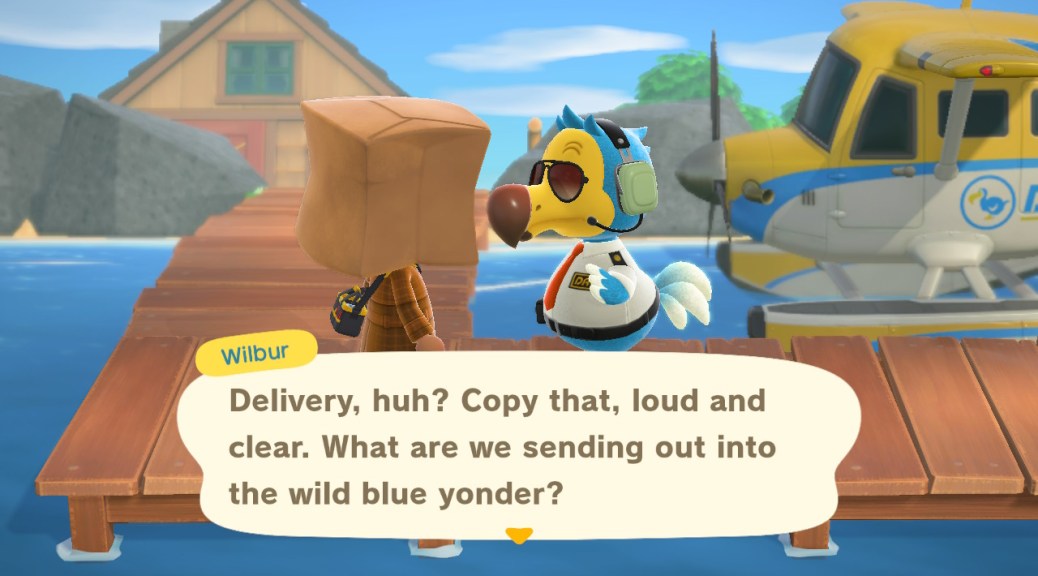 Liquidation and Delivery in Animal Crossing: New Horizons
Going by the description given by Wilbur, the Delivery service will allow you to have items shipped back to your home without any cost. And as far as the Liquidation service is concerned, it will allow you to sell items and receive Bells in return.
Both of these prospects are undoubtedly thrilling. However, we should mention that they are closely linked to the Wedding Day event. As such, you will only be able to avail them when you are on Harv's Island. Unfortunately, it is not possible to use them when you are present on Mystery Island.
Why are these services available exclusively on Harv's Island?
Some players have been curious to know why Liquidation and Delivery are available on Harv's Island during the Wedding Day event. We believe this is in order to help gamers take home the items they purchased using Heart Crystals during the Wedding Day event. This feature also helps players sell off any Wedding Day event items they do not need. That would save them the hassle of taking those items back to sell them at Nook's Cranny.
Admittedly, it is a bit strange that the services are being presented in this way in the game. After all, it is not that hard to make a few more trips after purchasing items or selling them at Nook's Cranny. Apart from this, the Wedding Day event features only 29 exclusive items available to purchase. That is not exactly an amount large enough to occupy all of your inventory. It certainly will not mandate you to make a delivery.
Will these services eventually become available on Mystery Islands?
It is not necessary to bring along items in order to use them in the anniversary photos you click for Reese and Cyrus. This is because you can easily access all the objects you obtained in the game when you are designing the room. Of course, there's the possibility that this is a bug, and the Liquidation and Delivery services will eventually be available on Mystery Islands in the future as well. We will have to wait and watch.
Having both of these services available on the Mystery Islands would certainly be a most welcome move. They would also come in handy when you are dropping by your friends to purchase stuff and enjoying fishing on their island. For now, though, the Liquidation and Delivery services are available exclusively as a part of the Wedding Day event in Animal Crossing: New Horizons.
We will definitely keep this page updated in case there are any changes. Until then, we hope you have a great time playing Animal Crossing: New Horizons. You can check out our PC tips and tricks, Games, iPhone Tips and Tricks, and Android Tips and Tricks for more such. And then subscribe to our YouTube Channel to participate in our $150 giveaway contest. If you have any queries or feedback, space is given down below. Happy Gaming!