Have you also stumbled upon an off-white squirrel? Then it was probably Marshal, and you crossed path with. The smug squirrel villager from the Animal Crossing New Horizon series. Even with a frowning expression, he looks sweet as a marshmallow. Have I mentioned that this cute little villager has quite a lot similarity with marshmallow? Well, it does. And possibly that is where his name "Marshal" has evolved from. You have to admit that it is adorable.
Developed by Nintendo, the Animal Crossing New Horizons is a real-time social simulation game. It was released on 20th March 2020. The latest New Horizons is the eighth main-series game in the Animal Crossing series. Marshal is an animated character that belongs to this series. This cute little character is a legacy villager from the older version of the Animal Crossing series. He also shows up in Pocket Camps. Remember him now? If not, then let us enlighten you with all the little details we know about Marshal.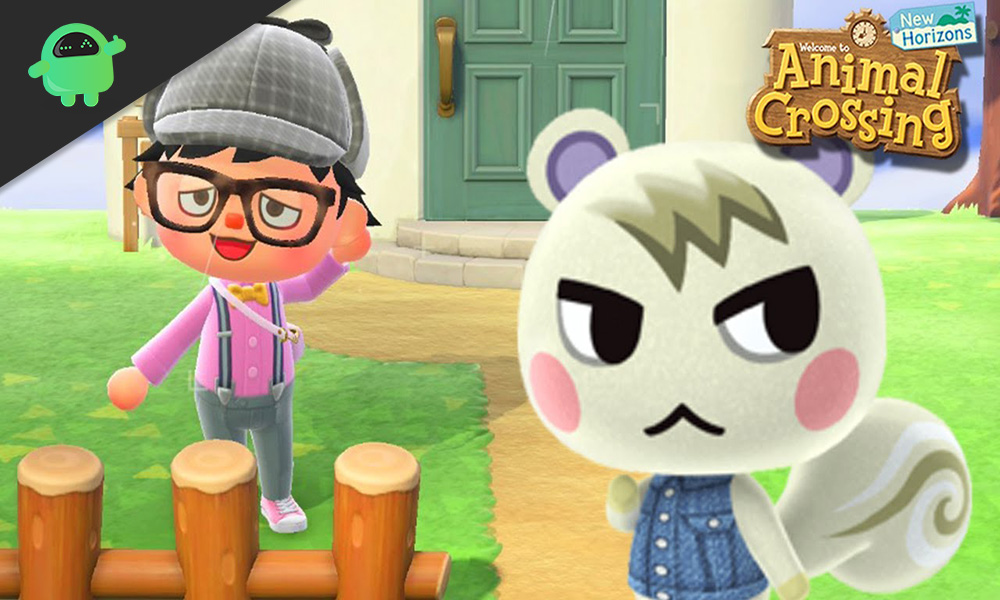 Who is Marshal in Animal Crossing New Horizons?
Here we will discuss each and every fact we know about Marshal in Animal Crossing: New Horizons. So continue reading to get everything sorted.
What does he look like?
Off-white color squirrel Marshal's face is adorned by brass colored fringes, which makes him look extraordinary and remarkable. We don't know whether his pink blush and lavender ears are natural or cosmetic. Well, ask him the next time you meet. His paws and the swirls in his tail are brass-colored with a hint of white in his tail. Even though he has created quite a style statement with his denim jacket, but is seen wearing a puffy vest in New Horizons. He never leaves home without his mint umbrella on rainy days.
Is He as cool as he appears to be?
Marshal appears to be very cool. But, let us tell you a secret. Sometimes he pretends to be more relaxed than he is. In general, smug villagers are very kind, compassionate, and courteous, along with other personality traits that create the right mix. But just like any other village, some villagers are mean and cranky. Marshal will get along fine with most of the villagers. The lazy, normal, peppy, and snooty, however, he might encounter some issues with the cranky villagers.
Where does he live?
In Animal Crossing: New Horizons Marshal lives in a café-themed home. His home is decorated with items from the Café set and Ironwood Set. His house has an open frame kitchen, where there is a kettle on top and a mini-fridge right beside it. He also has this cute little coffee grinder, coffee cup, stovetop espresso maker. No matter when you enter his house, you always find cream and sugar to add in your coffee.
Along with an ironwood cupboard, and low ironwood table, he also has an iron worktable. He seems to prefer modern wood flooring against a blue delicate-bloom wallpaper. He occasionally changes the location of the items in his house as well.
Some Lesser-known Facts About Marshal
Born on 29th September, Marshal's zodiac sign is Libra. He is skilled at mental math and wants to become a designer. His initial phrase is sulky, and his favorite songs are Space KK and KK Bosa.
That is quite all about Marshal. Hopefully, now it will be easy for you to decide whether or not you want Marshal on your island. But we can assure you that this little squirrel has some really good taste.
We hope this guide comes in handy when looking out for Marshal in Animal Crossing: New Horizons. If you liked this guide, then do go and check out our best and latest iPhone Tips and Tricks, PC tips and tricks, Games and Android Tips, and Tricks. Moreover, you may also subscribe to our very own YouTube Channel and participate in the $150 giveaway contest. However, if you have any queries or feedback, do comment down below with your name and e-mail ID. Happy gaming!