The most recent update for Animal Crossing New Horizons released on the 23rd of April came with several additions to the game. One of these additions is the May Day Event which is the nearest upcoming event. This article will provide all the information you need for this event.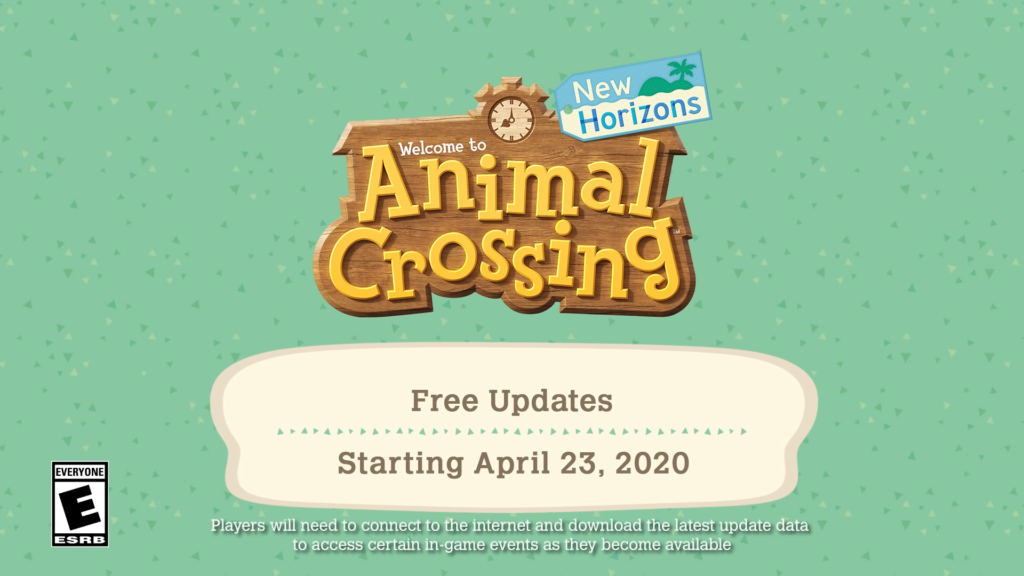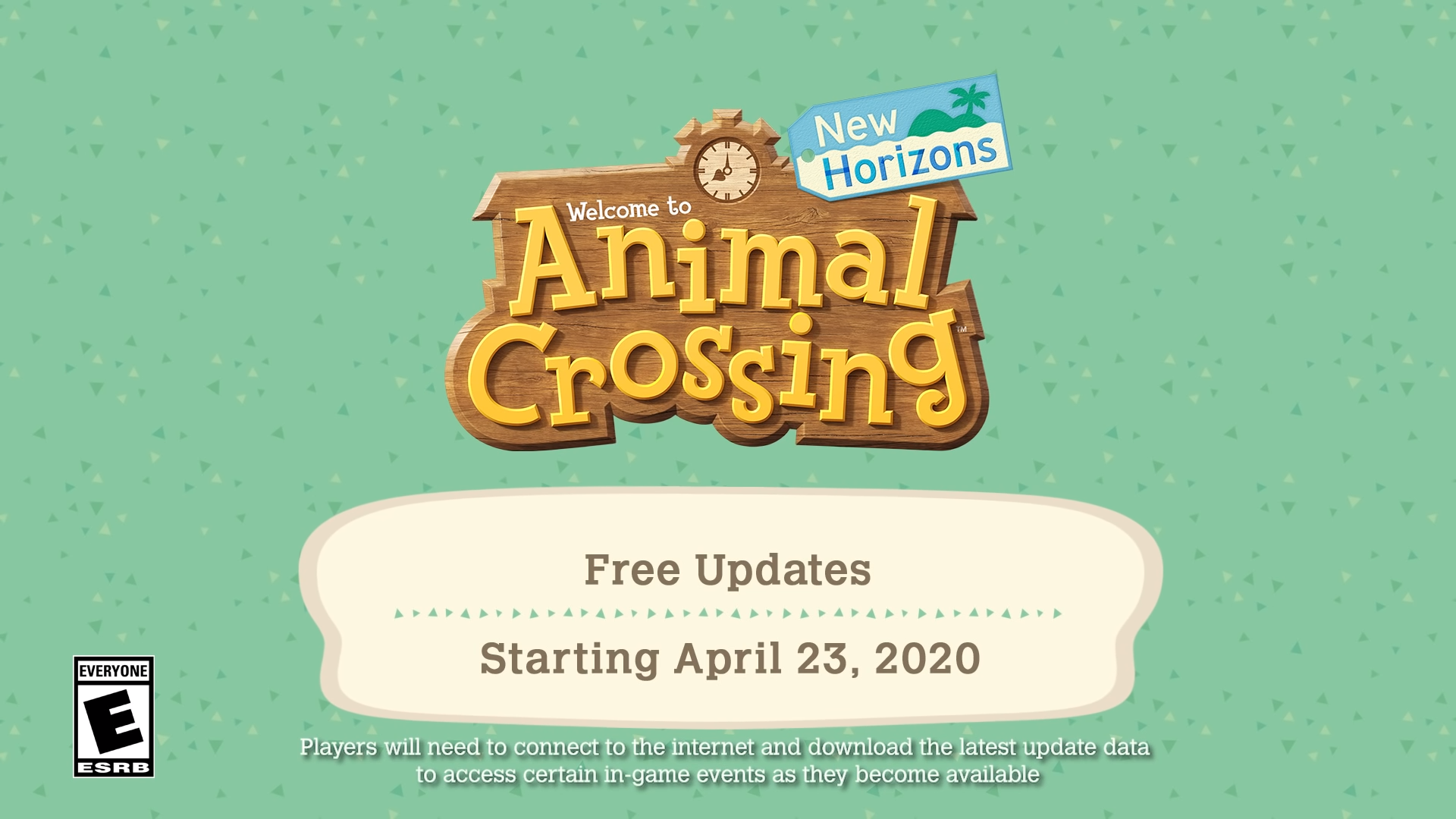 When is the Animal Crossing New Horizons: May Day Event Scheduled For?
The May Day event is scheduled to run for the first week of May, May 1 to May 7 to be precise, and it will also overlap with the Nature Day Event.
After this, it will only return in the next year, so it is advisable to make the most of this event.
What Will Happen On The Animal Crossing New Horizons: May Day Event?
We do not have all the details regarding the event, but from the short teaser that was released by Nintendo, it can be seen that there would be some special items referred to as the May Day tickets which will be used by the players to fly to deserted Islands through Dodo Airlines service.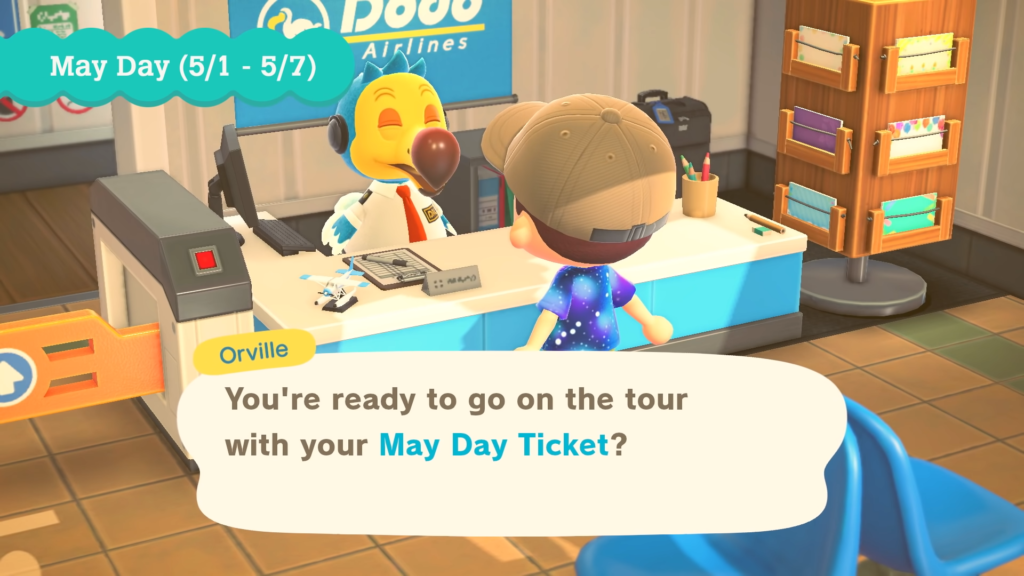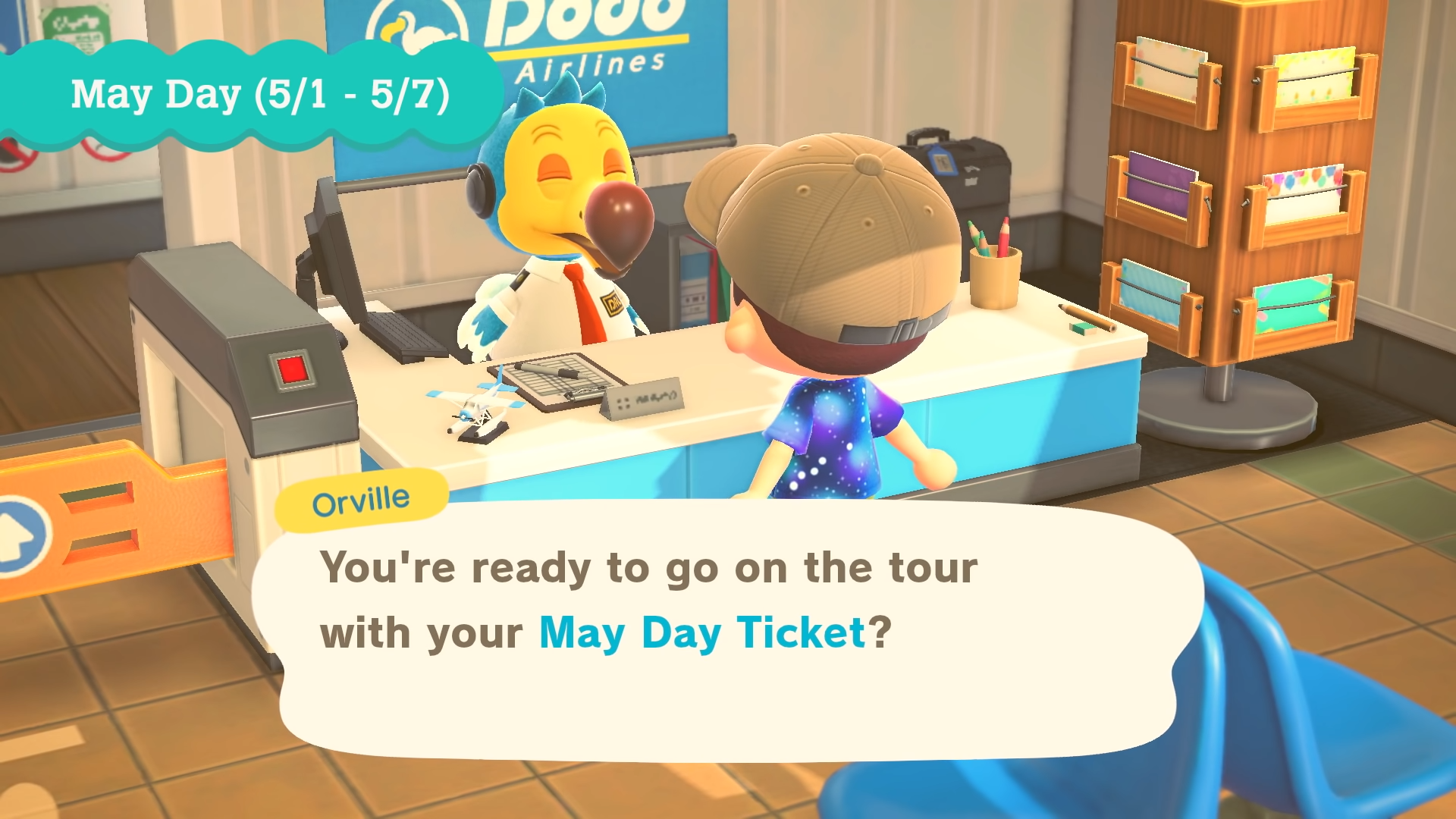 These deserted islands we will see in the May Day event are of a unique kind, totally different from all the other mystery islands in the Animal Crossing New Horizons game. As seen in the teaser released by Nintendo, these islands have a maze-like look, and they are filled with hedges. There are also rocks and tools on the islands.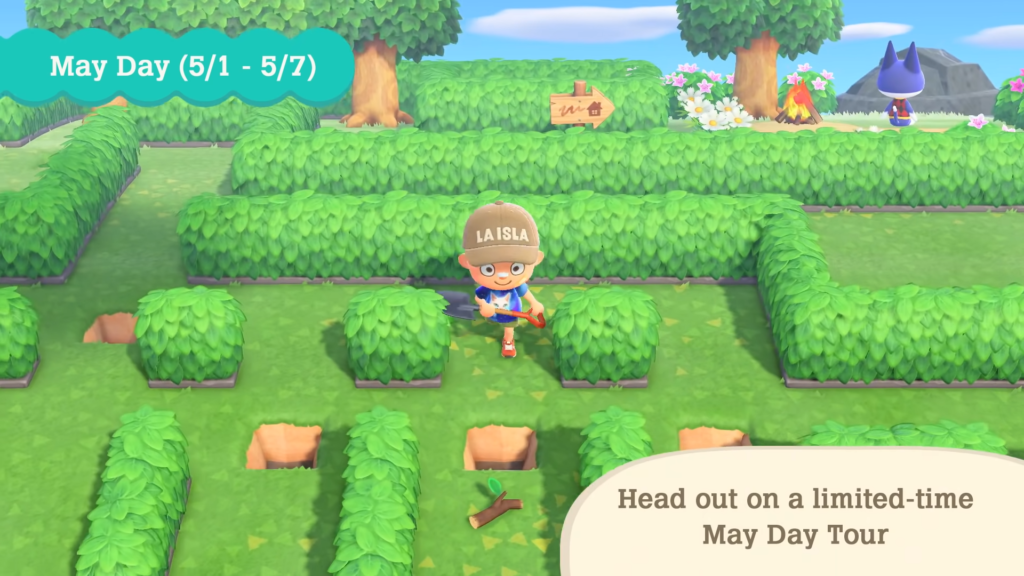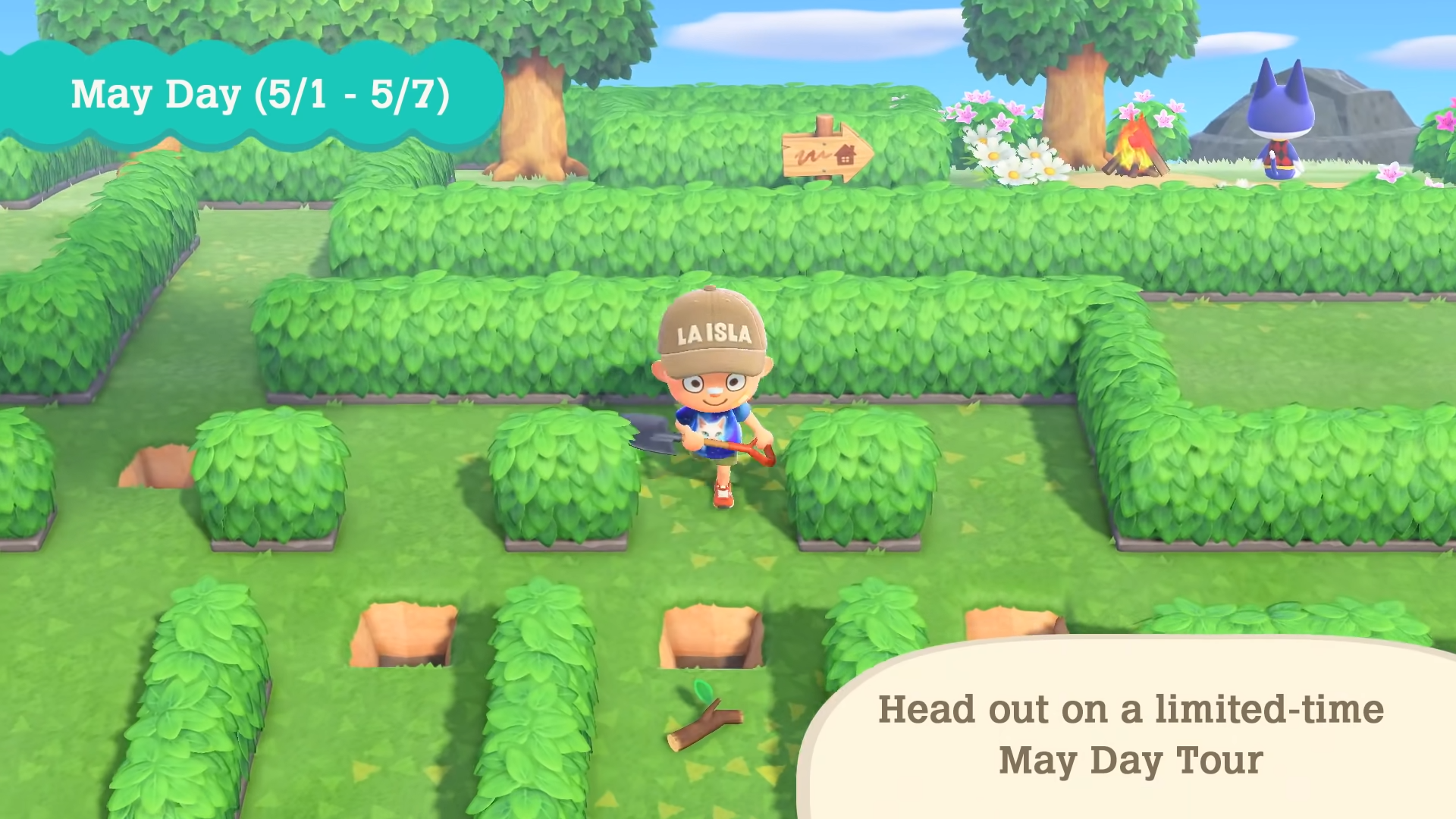 In the teaser, we also saw fan favourite Rover, who is one of the very first characters introduced to the players in the original Animal Crossing games, and we do not know what exactly to expect from his reappearance.
What To Expect From The May Day Event And How To Prepare For It
We do not have the specific details of what to expect from the May Day Event, but it is advised to ensure you have brand new tools to work with on these mystery islands in order to be on the safe side.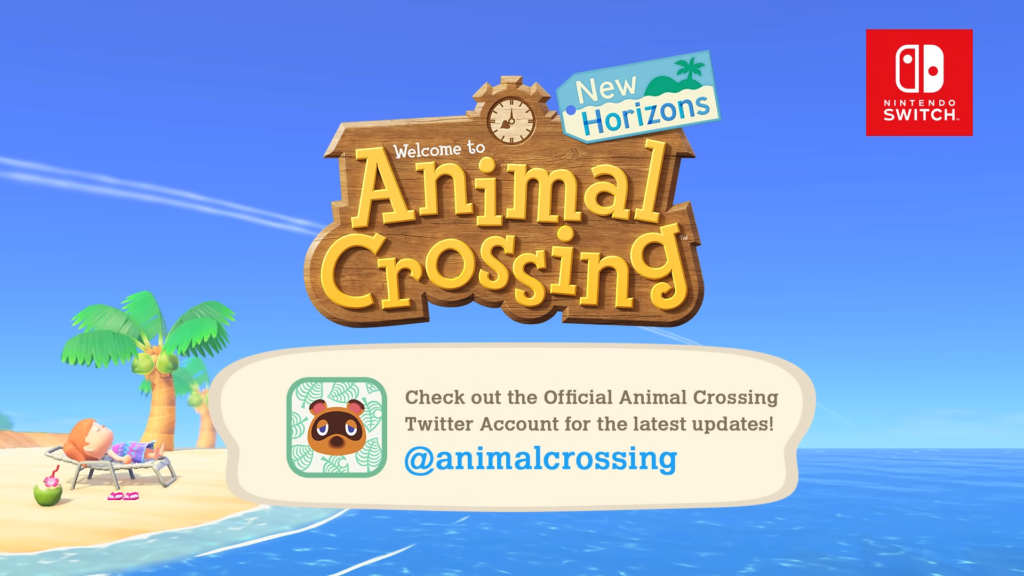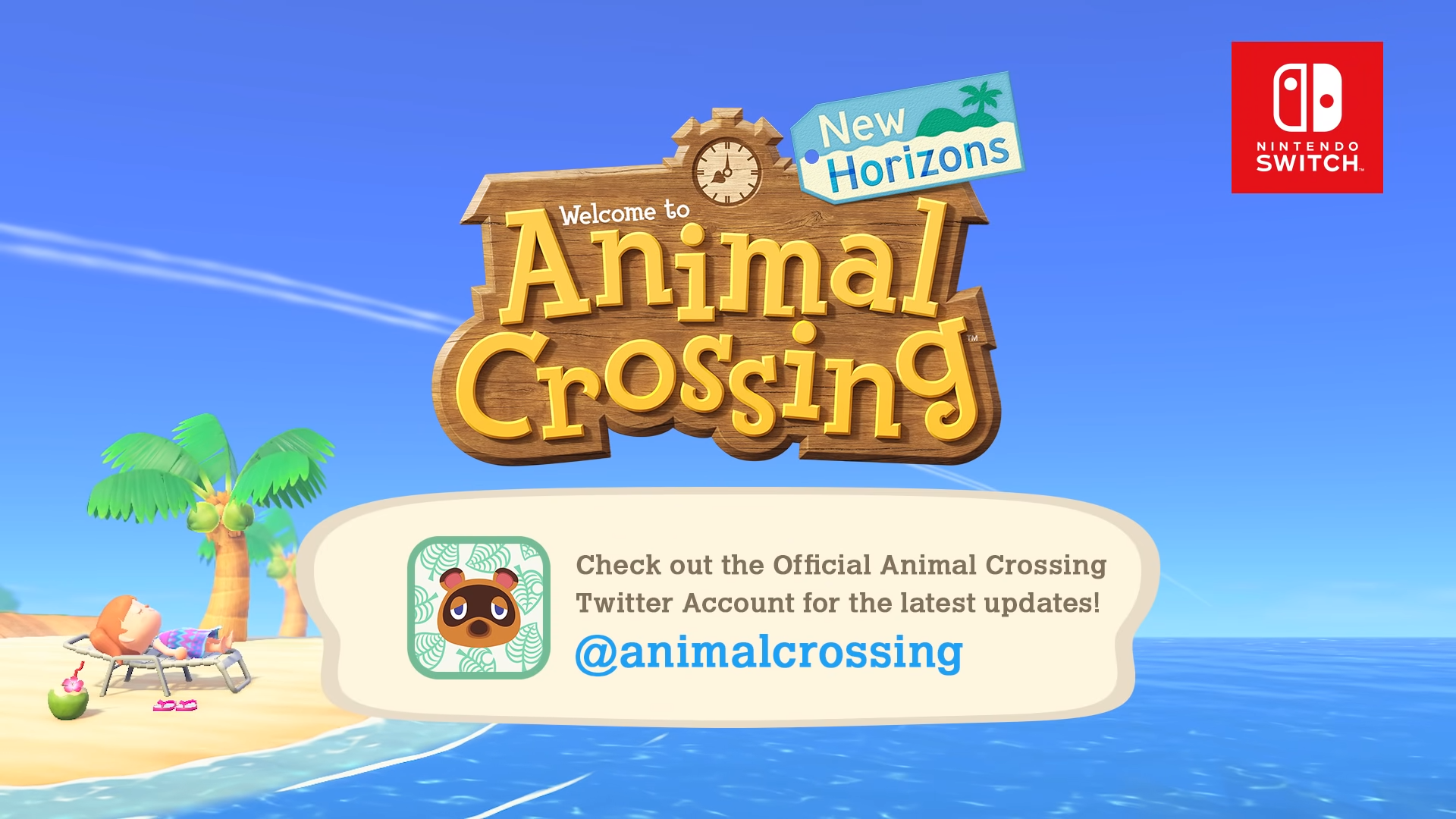 It is also advised that you upgrade your inventory in order to expand your personal item storage to the maximum. This will make it possible for you to accommodate potential materials and resources that might be discovered on the islands, as you would not want to lose out on anything.