The new summer update for Nintendo's highly popular Animal Crossing: New Horizons introduces 40 new creatures for players to catch, including a number of deep-sea animals. Apart from the giant isopod, there is also the Gigas Giant Clam, which is one of the most elusive and valuable creatures that dwell in the depths of the sea.
In this all-new guide, we will show you when and how you can catch a Gigas Giant Clam in Animal Crossing: New Horizons. Well, let's get started.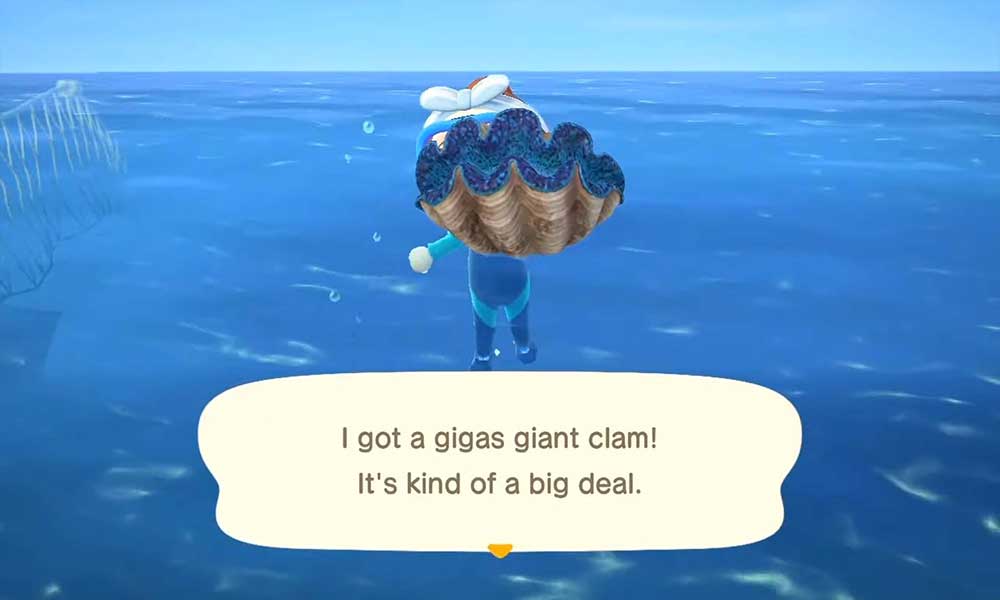 Catch the Gigas Giant Clam in Animal Crossing: New Horizons
The good news is that Gigas Giant Clams can be found during all times of the day in Animal Crossing: New Horizons. It turns up in the Northern Hemisphere from the months of May to September. And from November to March in the Southern Hemisphere.
Before going out to catch the Gigas Giant Clam, make sure that you own a swimsuit. In case you do not have one yet. This item is absolutely necessary in order to be able to swim and dive freely when you venture out into the sea. Doing that will also help you catch a number of aquatic animals like Scallops, which you can then trade with Pascal, the red otter.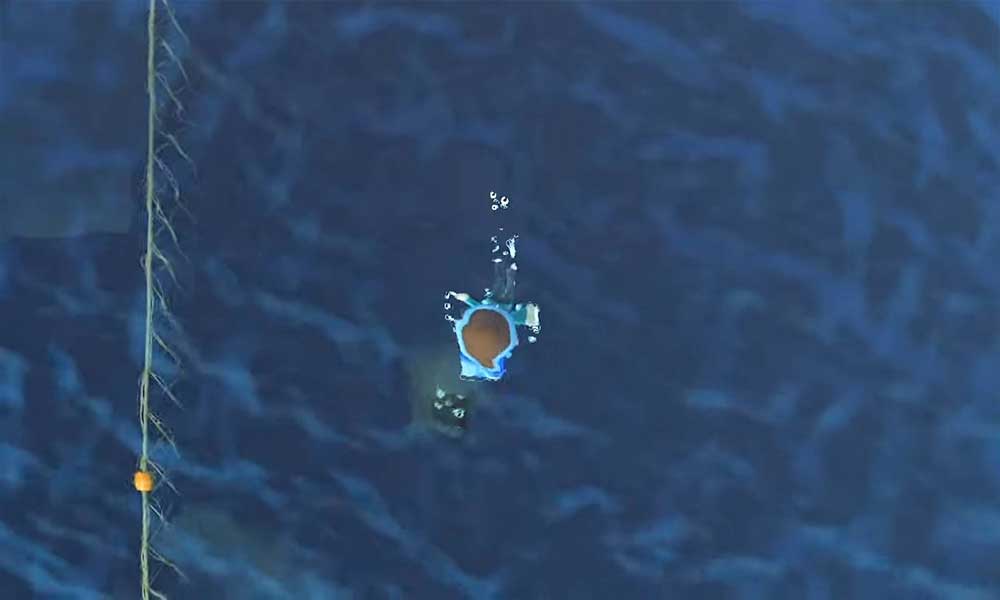 After you have gotten your swimsuit, head out towards the sea, and press the A button to start swimming. Then proceed to dive by pressing the Y button. You can now start looking for shadows of aquatic animals swimming in the water by looking for trails of bubbles on the surface. By swimming over its shadow, you will be able to dive and catch it.
Strategy
The Gigas Giant Clam's shadow, like that of the vampire squid, is large and swift. Therefore, you need to watch out carefully for it and swim fast in order to catch up with it. Since it tends to move away rapidly when you pursue it, you can also try trapping it in a corner by relentlessly swimming after it.
After you finally manage to catch it, you can hand it over to Blathers to display in the museum. You can also sell any other specimens for a stunning 15,000 Bells at Nook's Cranny!
That is it for now. We hope you all have an excellent time hunting and catching the Gigas Giant Clam in Animal Crossing: New Horizons. If you liked our guide, don't forget to check out our other Windows Guides, Gaming Guides, Social Media, iPhone Guides, and Android Guides to read more. Subscribing to our YouTube Channel will fetch you $150 in the giveaway contest. If you have any questions or feedback, comment down with your name along with the email I.D., and we will reply shortly. Happy fishing, everyone!