There is a ton of new stuff in Nintendo's hit game Animal Crossing: New Horizons, courtesy of the summer update. This includes a number of new creatures, swimming, and much more.
Among this fresh new content is the introduction of exciting new pirate-themed items in the game. In this new guide, we will help you with how you can obtain these new items, including some cool pirate clothing and Décor, in Animal Crossing: New Horizons.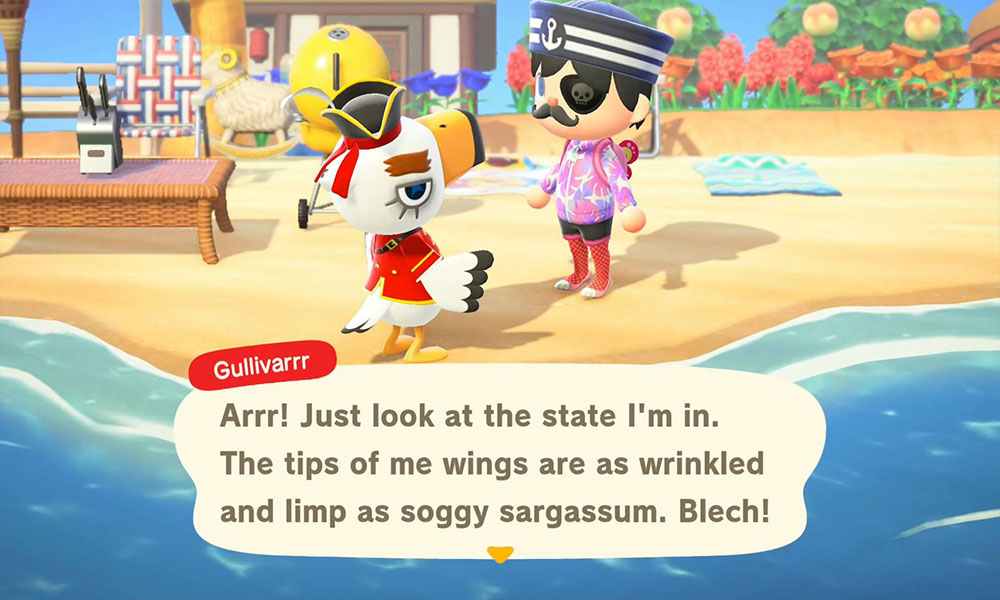 How to Get Pirate Clothing and Décor in Animal Crossing: New Horizons
In order to get pirate clothing and décor in Animal Crossing: New Horizons, you must first wait for Pirate Gulliver to turn up on your island. This is basically our familiar seagull Gulliver in pirate attire instead of his regular sailor outfit. As usual, he will wash up on your island's shore and will require your help to get back to his crew. He will then ask you to locate his Communicator. In order to locate this device, you will have to put on your Wet Suit and swim out into the ocean. Fortunately, you only need to find one Communicator and not five different parts.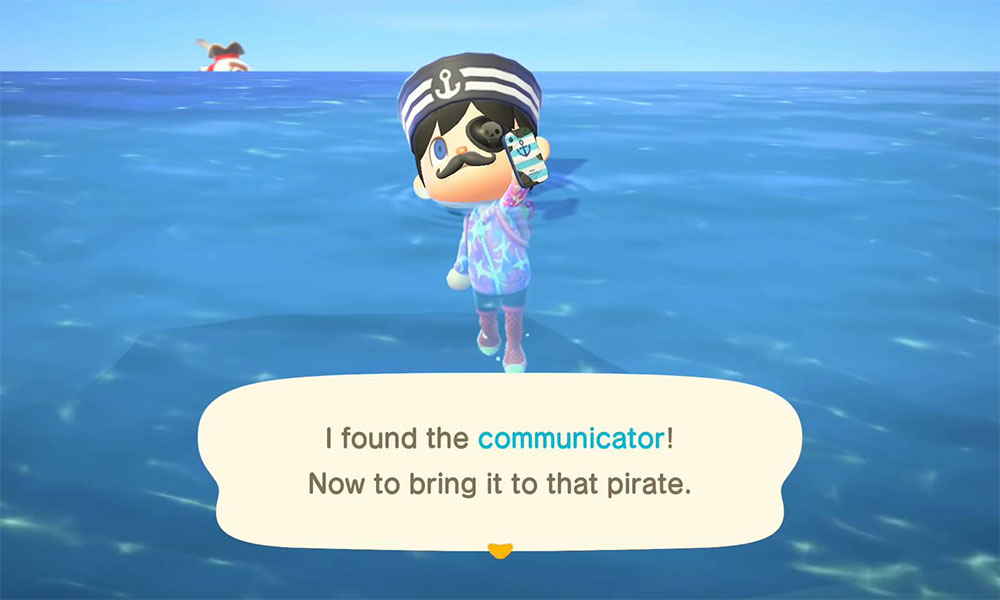 Once out in the sea, you can press Y to dive down and grab objects bubbling in the water. Most of them will be aquatic animals but are persistent, and you will find the Communicator eventually. After returning it to Pirate Gulliver, he will contact his friends and prepare to depart. He will also reward you with a special pirate-themed piece of clothing or furniture as a token of gratitude. Similar to his other reward set, you will find this item in your mail the next day.
List of pirate-themed items offered by Pirate Gulliver in Animal Crossing: New Horizons
As of now, these are the pirate-themed items that we know you can obtain as a reward from Pirate Gulliver –
Pirate Bandanna (comes in black, blue and red colors)
Pirate Barrel
Pirate Beard
Pirate Boots
Pirate Dress (comes in black, blue and red colors)
Pirate Eye Patch
Pirate Flooring
Pirate Outfit (comes in black, blue and red colors)
Pirate Pants
Pirate Rug
Pirate Ship Canon
Pirate Ship Helm
Pirate Treasure Chest
Pirate Treasure Crown
Pirate Treasure Robe
Pirate Wall
Pirate's Hat
Sea Captain's Coat (comes in black, blue and red colors)
Sideways Pirate Barrel
It is not possible to know whether you will come across Gulliver's usual sailor version or new pirate version until he actually washes ashore. However, you can try to use the game's "time travel" technique to move about until you come across Gulliver. That could help you obtain these pirate-themed items even faster.
That is it for now. We hope you have a great time with your new Pirate Clothing and Décor in Animal Crossing: New Horizons. If you liked this, do remember to check our other Windows Guides, Gaming Guides, Social Media, iPhone Guides, and Android Guides to read more. If you have any doubts or feedback, comment down with your name along with the email ID. We will get back to you shortly. Also, subscribe to our YouTube Channel to win our $150 giveaway contest. Happy Gaming.