Apex Legends Mobile has become the trending battle royale sensation in the mobile gaming community in a short period of time. It becomes one of the most downloaded mobile games recently across 60 countries which is a benchmark for sure. After being in the beta testing phase, Electronic Arts and Respawn Entertainment have finally done it. However, some Apex Legends Mobile players are facing Error Code 561 on both Android and iOS devices.
If you're also one of the victims to encounter the same error code even though your internet connection is good enough and your mobile device is also capable of running the title then don't worry. Here we've shared a couple of possible workarounds for you that should gonna help a lot. According to multiple reports, this specific error code says "You are not licensed to play" message while trying to install the game from Play Store or App Store.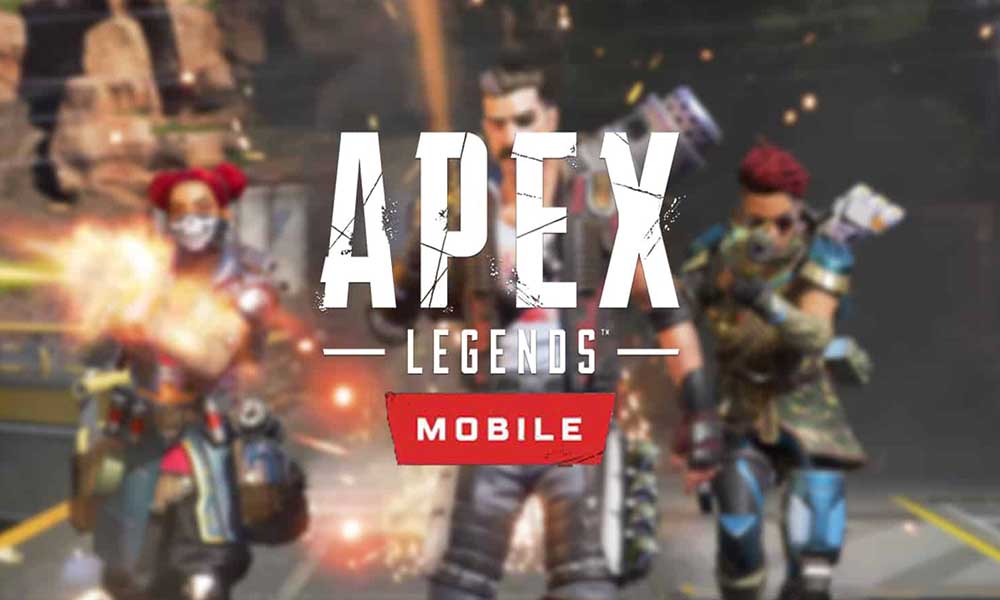 Apex Legends Mobile Error Code 561, How to Fix?
The chances are high that somehow the Apex Legends Mobile game isn't available in your specific country and you're unable to install the game from the official sources. Even though you've installed an APK file on your handset and trying to run it, you may encounter Error Code 561 quite frequently. To recall, EA launched the game in 10 countries such as Australia, Argentina, Colombia, Indonesia, Malaysia, Mexico, New Zealand, Peru, Philippines, and Singapore.
So, if in case, you're facing the same error, you can follow this troubleshooting guide to fix it. Until Electronic Arts and Respawn Entertainment release the official availability for the game in all countries, there is nothing to do except for these workarounds. So, without wasting any more time, let's jump in.
For Android:
Create a New Gmail ID which is required to install Apex Legends Mobile.
Now, install a free and reliable VPN app on your Android device via the Play Store.

You can also buy a premium version for better speed and low latency as per your choice. (Optional)

Open the VPN app and make sure to select a specific region server like Australia, New Zealand, Singapore, Malaysia, Philippines, Indonesia, Mexico, Peru, Argentina, and Columbia.
Once you've selected a server from any of the mentioned regions, turn on the VPN access.
Next, head over to the device Settings menu > Go to Apps and Notifications > Search for the Google Play Store app from the list.
Then open the App Info page > Tap on Clear Data and Clear Cache of the Google Play Store app.
Once done, open the Google Play Store application > Log in with the newly created Gmail ID. [Important]
Search for Apex Legends Mobile and tap on Install to start downloading & installing it on the device. [Keep your VPN access turned on]
You're good to go. You won't receive the Apex Legends Mobile Error Code 561 anymore. Make sure to turn off the VPN when the game installs completely.
Please Note: If you're not able to connect to the Apex Legends Mobile game server or the game is having some issue with downloading additional resources then we'll recommend you to connect to VPN again and check for the issue.
For iOS:
Go to your Apple App Store on the iPhone > Tap on the Profile icon.
Go to the Account option > Tap on the Country/Region.
Here you can easily choose one of the above-mentioned regions from the list. It's worth recommending that you'll also have to enter a billing address for the region you choose.
Note: Though it's not recommended to do such a thing, you can search online for the demo address of the selected region and copy-paste the info to the billing address (With a good purpose in mind). If in case, the game is still not available to download then you should install a VPN app from the App Store store and connect it to the above-mentioned region server then try again.
Then save changes and your Apple App Store will change the apps & games list according to the selected region.
Now, you can search for Apex Legends Mobile and it'll be available for download.
Tap on the GET button to download it > Wait for the game to be installed completely.
Finally, launch Apex Legends Mobile, and you're good to go.
That's it, guys. We assume this guide was helpful to you. For further queries, you can comment below.