In this tutorial, we will list out all the tiers and rewards in Apex Legends Season 5 Premium Battle Pass. This free to play battle royale game has managed to carve out a rich name for itself. Well, the reasons are hardly anyone's guess. With such intriguing gameplay and challenging missions, it has managed the overall difficulty level of this game quite nicely. Apart from this, with each new season, the game is blessed with tons of new goodies. And season 5 is no different.
After weeks of speculations and hype, we are finally ready to welcome the latest season. Among all the latest additions, one of the most talked-about is the Premium Battle Pass. This pass allows you to earn quite a few rewards, however, you will have to shell out some bucks. But don't you worry. Today, we will show you all the tiers and rewards in Apex Legends Season 5 Premium Battle Pass. So without further ado, let's check it out.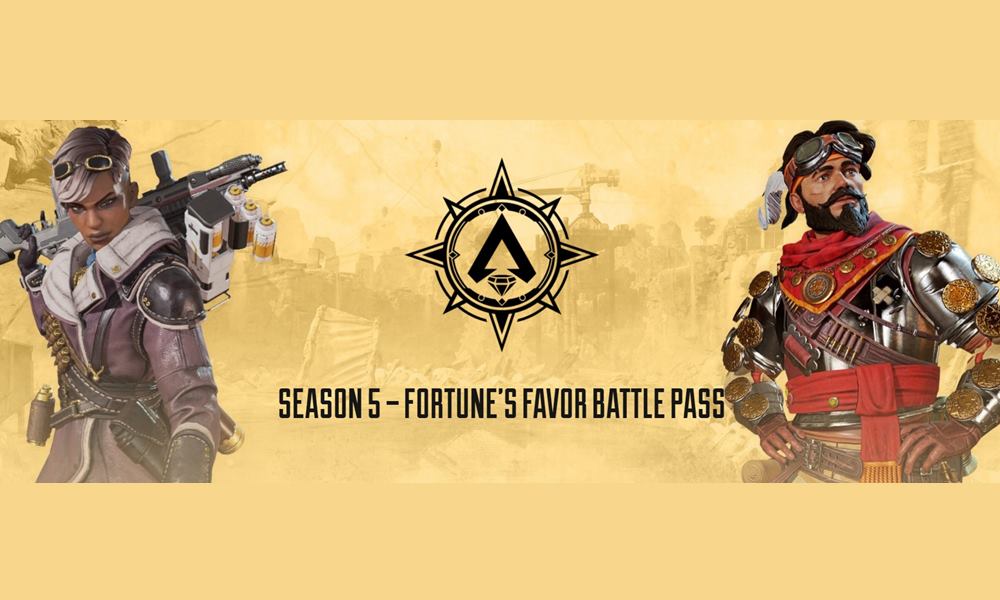 Apex Legends Season 5 Premium Battle Pass: All Tiers and Rewards
There are quite a few things that you could get your hands on in this battle pass. For a wide variety of cosmetics have made its way over to this season. But as everything comes at a price, so does these items. Likewise, there are some rewards lined up for you as well. Altogether there are over 100 items that you could try out. Let's have a look at all the tiers, rewards, and pricing strategies of this Apex Legends Season 5 Premium Battle Pass.
All Tiers and Rewards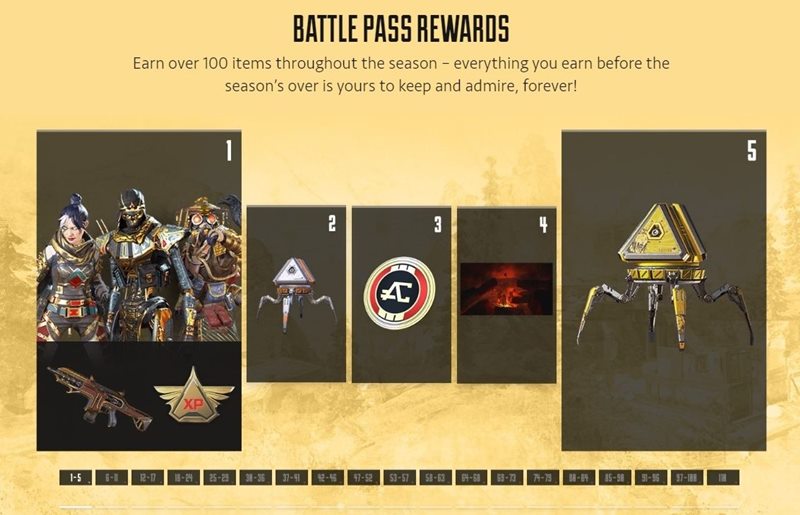 Continuing the last season's traditions, quite a few rewards are waiting for you. These are regardless of whether you are playing to unlock the battle pass or not. Apart from unlocking Loba's Huntswoman skin, you also get five Apex Packs and Season 5 win trackers for all Legends.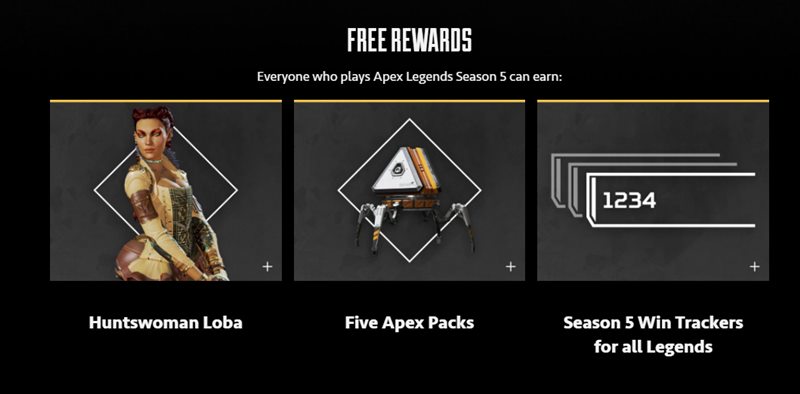 Likewise, as a reward for reaching level 100 and the final 110 tier, you will be rewarded with exotic Wingman skins for their collection. The gun can be seen in the trailer for the new season and will be a fan favorite to unlock. There's also a new gun for you this time, as can be seen in the below screengrab.
Furthermore, if you buy the Battle Pass will immediately, you will have unlocked the Legendary Hemlock Retrofitted skin as well. Apart from that, there are three new Rare Legend cosmetics in Silver Specter Wraith, Gilded Claw Bloodhound, and Death Etching Revenant as the rewards. There are also a total of 100 tiers worth of cosmetic items that you could earn throughout this new period.
Cost of Battle Pass
The new Apex Legends Season 5 Battle Pass will set players back 950 Apex Coins (AC). On the other hand, the upgrade to the Battle Pass Bundle will cost around 2800 AC to skip through the first 25 tiers if you wish for a head start at the rewards. Thinking about what it translates to real currency? For the regular battle pass, you will have to shell out around USD 10. For the bundle, it costs around $20.
Conclusion
So with this, we conclude the guide on all the tiers and rewards in Apex Legends Season 5 Premium Battle Pass. Hop on to this new battle pass and churn out maximum possible rewards until the event is live. On that note, you could also reward yourself with our iPhone Tips and Tricks, PC tips and tricks, and Android Tips and Trick, which fortunately doesn't require any Apex coins!