Heirlooms are some of the rarest cosmetics in Apex Legends. These can generally be unlocked through Apex Crates. Every season comes with exciting new heirlooms. The latest season of Apex Legends has been launched and it may feature Gibraltar's Heirloom. What is interesting is that Gibraltar's Heirloom has been uncovered via a data mine, even before its official reveal.
This is not a very unusual occurrence, in Apex Legends. Previously the Heirloom weapons of Octane, Mirage, and Caustic were leaked through data-mines about one season before they were released. From the leak, the Gibraltar Heirloom looks like a throwing axe or a tomahawk. Here's the guide on how to unlock Gibraltar's Heirloom in Apex Legends.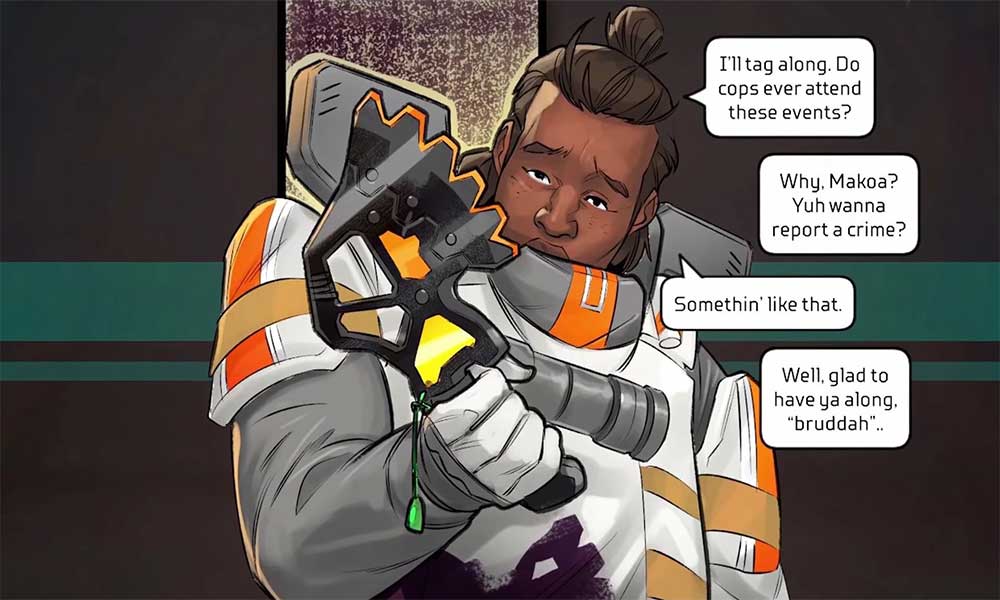 How to Unlock the Apex Legends Gibraltar Heirloom
Since the Gibraltar Heirloom in Apex Legends has been leaked, none of the information about it is official yet. The Heirloom in Apex Legends should be unlocked just like the other available Heirlooms in the game before it can be used in matches by the players. Follow these steps to unlock Gibraltar's Heirloom in Apex Legends:
Earn Heirloom Shards through purchasing and unlocking Apex Packs
Purchase or complete an item set during an upcoming event
The Heirlooms in Apex Legends have so far been unlocked by players following the above techniques. The same system has remained functional for all Heirlooms, including both Bangalore's Heirloom and Caustic's Heirloom.
What is Gibraltar's Heirloom in Apex Legends?
Based on a photo that has been leaked by leaker @Biast12 (who were the first to tweet its images), the Apex Legends Gibraltar Heirloom looks like a throwing-axe or tomahawk. You can see the Tweet embedded below.
Gibraltar's heirloom😈 pic.twitter.com/ERfs5C3Itc

— Biast12 (Tobias) (@Biast12) November 3, 2020
However, players may not be able to throw Gibraltar's Heirloom. This is because the Apex Legends Heirlooms in the past have mostly been hand to hand combat weapons.
The image of the weapon, as tweeted by Biast12, clearly points out that Gibraltar was using this axe-type weapon in the Season 7 Quest. The exact nature of the weapon would be precisely known only after it is officially available to unlock.
It is reported that the Season 7 event will have a Bangalore's Heirloom. This event is believed to be a return of the Holo-Day Bash. So it is unlikely that Gibraltar mains would appear in this season.
It may, however, be available for unlocking a few months later in Season 8. Another thing to note here is that every legend is expected to receive an Heirloom at some point in the future, as per a statement issued by Respawn Entertainment. For more gaming updates, subscribe to our YouTube Channel. Also, check out our Gaming Guides, Windows Guides, Social Media Guides, iPhone, and Android Guides to know more.