As September is closing in, new reveals about the 2018 iPhones are raising the hype bar even more. According to the latest news from notorious Analyst Ming-Chi Kuo, 2018 iPhones will come in brand new color variants. This fall Apple will introduce the upcoming iPhones in blue and Orange color avatars. Exciting isn't it..?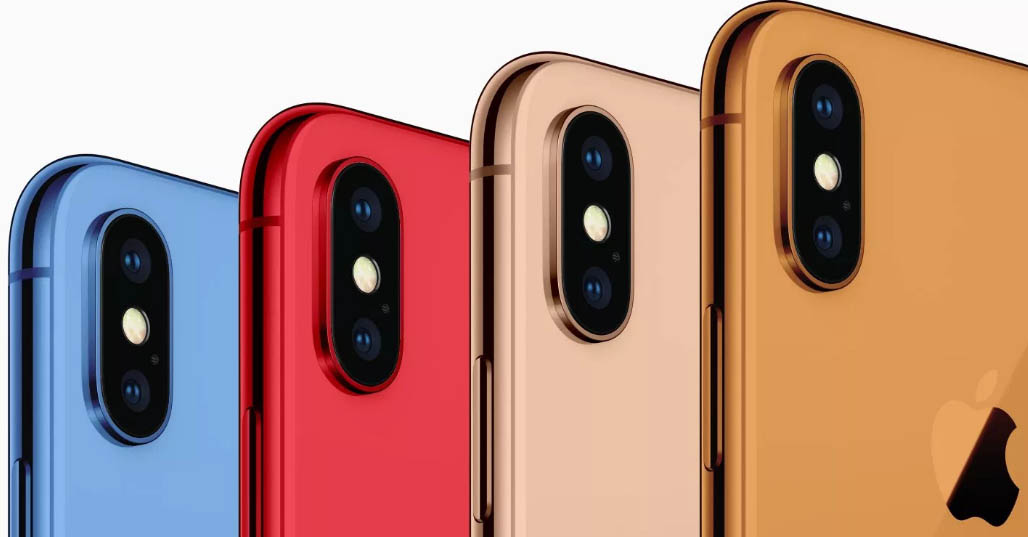 Usually, we know of the usual set of colors include silver, gold, grey and two different shades of black. Apple also provides a special Red color edition of iPhones post the release of its regular version. This concept is to promote the organization RED that fights for the cause of HIV/AIDs. Well, Apple may deviate a bit from the usual routine this time and unveil the RED variant along with the regular color versions of iPhones.
Now this year's iPhone line-up will see new colors Orange and blue. The supersize iPhone X Plus/iPhone 11 may drop with black, silver and a new gold variant. This 6.5-inch machine may cost up to $1000. Again, the hyped 6.1 inch iPhone LCD version may feature the Orange, blue and red colors. This will be the budget level phone that may cost $700 and will bring features like face ID. The new color variant may also find their way to the bigger iPhone. Well, everything is just under speculations as of now.
Ming-Chi Kuo has a good track record in accurately predicting the future Apple devices. So, we can count on this reveal. This color scheme layout is not new to Apple. Circa 2013, the iPhone 5c came in green, blue, yellow, pink, and white colors. Well, that was just the plastic back cover we are talking about whereas 2018 iPhones will have glass back body.
Apple is also currently rolling out the iOS 12 Beta 3 for developers. We expect a public beta to follow it soon.
Excitement is growing higher as we are only a month away from September. 2018 iPhones may sport any color variant but they definitely will be one of the biggest releases of this year. For the Apple fans and smartphone enthusiasts, it will be worth all the wait and hype.
So, what' your views on the new color variants for 2018 iPhones..? Which one do you like.? Do share your thoughts with us.
Source: 9to5Mac