Apple announced a Keynote event last week saying "Let's take a field trip" on the invitations. The event is due on Tuesday 27th 10 AM ET and according to the keynote invites, the event is to be held at a Lane Tech College Prep High School in Chicago and is focused on "new creative new ideas for teachers and students". The invite itself reveals that the keynote is going to be Education related.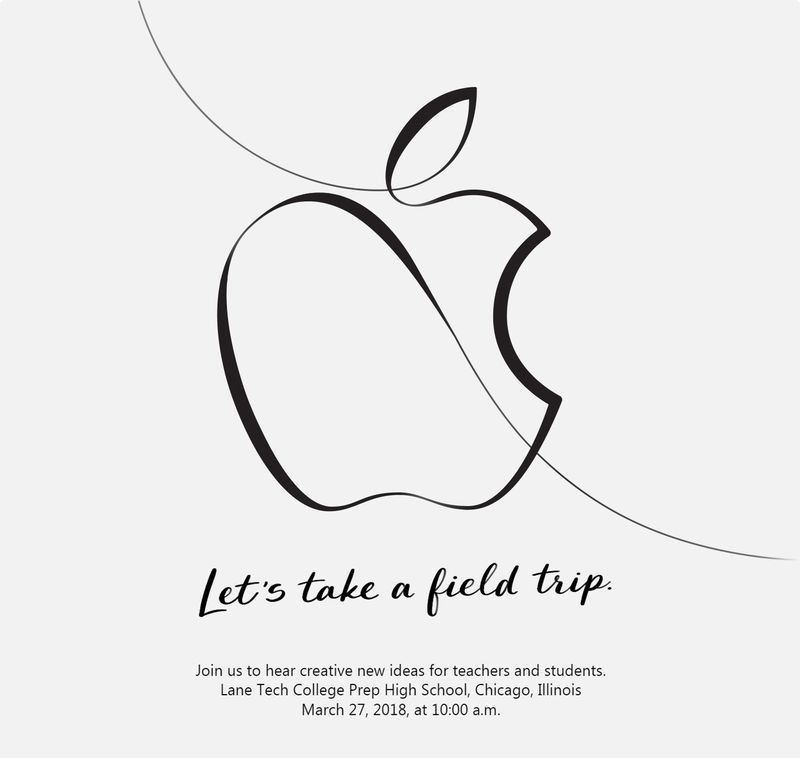 After the announcement, there was quite a lot of speculations about Apple unveiling a budget MacBook Air which hasn't seen an update from a long time. Later on, according to Bloomberg's article, the mystery tech that Apple is going to announce could be a low budget iPad aiming at students and teachers with some educational software and is to be priced aggressively against Google's Chromebook and PCs. As of now there are no estimations on the price or specs, but should be cheaper than current iPad which starts at $329, and if rumors to be believed this iPad could cost around $259.
This is a rare event from Apple which usually hosts its Keynote events in Cupertino and also the company's first time to host an event away from its usual headquarters since 2012 and also to host an event towards education.
According to data from Futuresource Consulting Apple devices only accounts for 20 percent while Chromebooks, Android, and PCs account for taking up the education market in the United States. With this event, Apple is mainly targeting the education sector with students and teachers in mind. As the event going to focus on there may be a new version of Books app which Apple is to be working on.
What does this mean to buyers in Indian?
Although it is uncertain that these products make into the Indian market, India being one of the growing markets for Apple we can anticipate its new device sooner or later.