On Wednesday when Apple made an announcement at the Apple's Annual Hardware Event, everyone was shocked as they did not announce a new iPhone or for that matter the most awaited thinnest next-generation Apple Watch but a new feature added in the Apple Watch.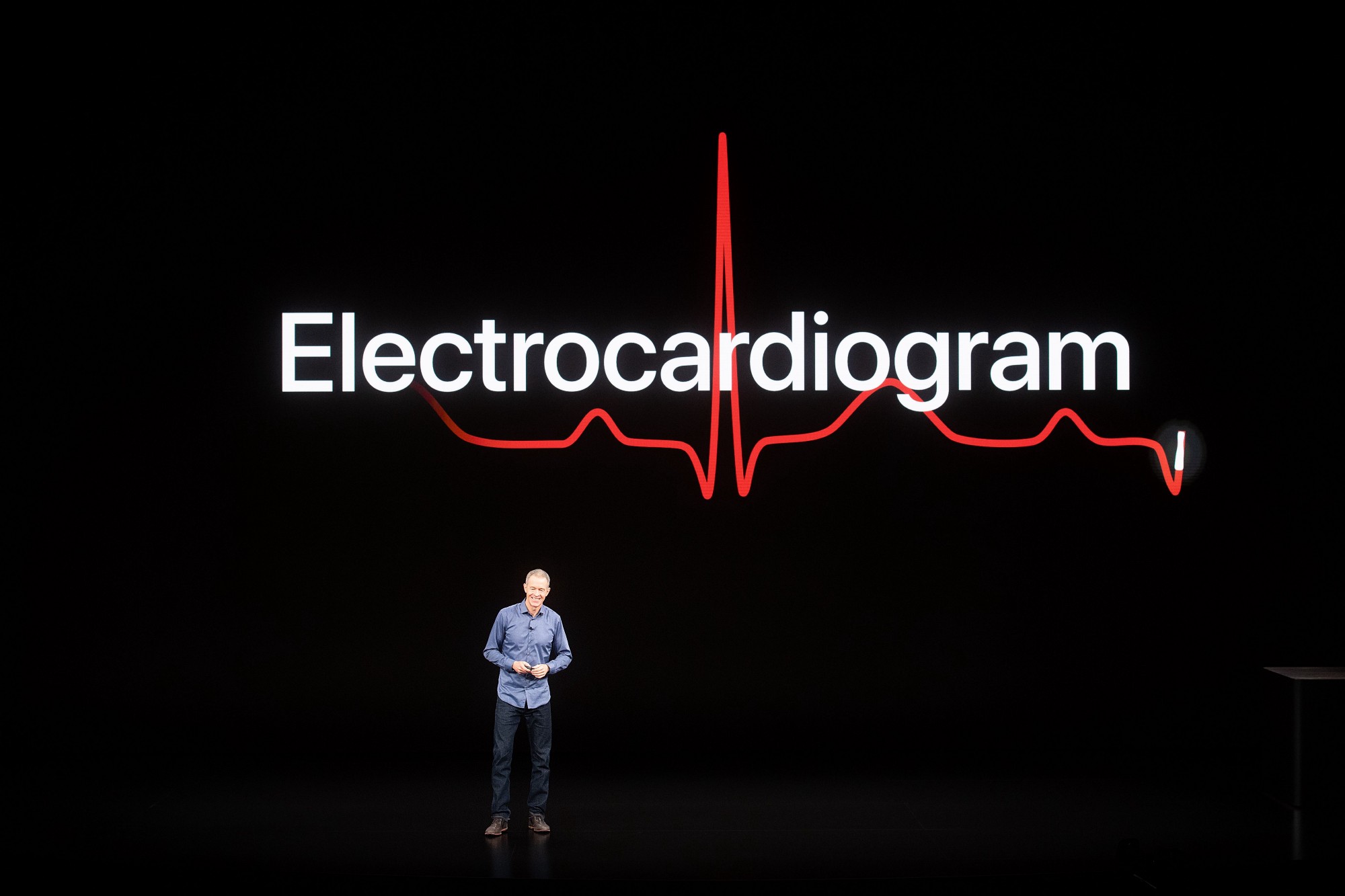 According to the COO Jeff Williams, electrodes have been fitted into the sapphire crystal back and the digital crown so you can take an electrocardiogram by yourself. Which of course got a round of huge applaud from the audience. Further adding, the watch will be the first ever ECG product offered right into the hands of the consumer.
For now, lets put aside the fact whether this is the first direct to consumer ECG product as there is a more important question at hand. Is this really a good idea? Till date, ECG is done in hospitals to measure the patient's heart electrical activity and to see if there is any sort of abnormality. Which is always done under the supervision of Doctor's and trained nurses. But, now with the new ECG feature added in the Apple Watch, you can check anytime and anywhere.
On the contrary, it sounds great. Matter of fact, even the president of the American Heart Association showed up at the Apple props. He stated the AHA is a relentless force that wants to provide everyone with a long and healthier life. And, products like the Apple Watch Series 4 gives us that extra bounce we need.
Now with the added feature, the new Apple Watch Series 4 will alert its wearer of any abnormal heart rate thanks to the electrical activity reading.
Many are calling the Apple Watch to be a giant leap in the healthcare world. But, if we listen to the critics, there is a downfall as many people will be misguided as well.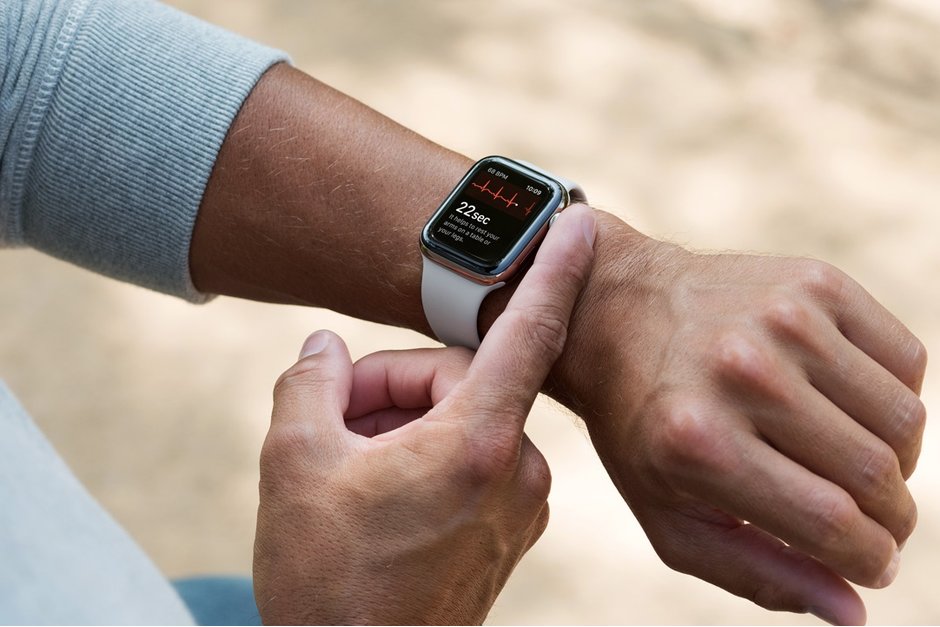 As said before, this Apple Watch is not the first, as the previous one also could give ECG readings if paired with a Kardia Band, which had to be bought separately. Which most people did not, but now that it's in-built many people will begin taking regular ECG checks and on finding out about abnormal heart rate begin to worry even if they are totally healthy.
The Apple Watch will be highly beneficial for those who are suffering from a condition called atrial fibrillation. In this condition, the heart beats at an irregular rate and causes tiredness, breathlessness, and pain in the chest as well. Such patients at times require home caring even.
But there are people who have an irregular heartbeat that also with no symptoms. Now if they are wearing this watch, the ECG electrodes will alert them to an irregular heart rate. And, will be told to go to the nearest doctor. On seeing the reading, the doctor could even suggest surgery or put you on medication that could have severe side-effects like dizziness, since you're not really having a heart issue. Or in simple language, you will be alarmed falsely.
The case in which you could benefit from the Apple Watch is if you are suffering from atrial fibrillation, have a family history of heart issues, heart palpitations, chest pains, etc. For example: if a patient comes with a vague cardiovascular symptom but can't reproduce during the visit, if such patients have an Apple Watch and will be able to show the reading, can be life-saving.
At the end of the day, if there is any good to having ECG in your Apple Watch is the wearer's data, which Apple clarified will be shared only if you want, can help in resolving the issues of monitoring ECG in healthy looking people.
The Series 4 Watch will be up for sale in the US later in October and will come with a price tag of $399 and the device is being labeled as"an intelligent guardian for your health".