Well, the news a lot of Xiaomi users were waiting for will soon be present on the World Wide Web. It's the launch of Xiaomi MIUI 9. As MIUI 9 will be made available soon, Xiaomi has started searching for the MIUI 9 beta testers. You can try your luck by applying through MIUI forum app.
It is highly expected that Xiaomi is going to unveil both MIUI 9 beta version and MI 5x in the first week of August. Actually, it is one of the widely discussed topics on the internet. There are a lot of users who love it just because of its similarity with iOS up to some extent. On the other side, there is also a huge community who hates it because of no other reason than this. In case you are in favor, you can have a chance to access MIUI 9 before anyone else. For this, you need to apply for official Xiaomi MIUI 9 Beta Tester.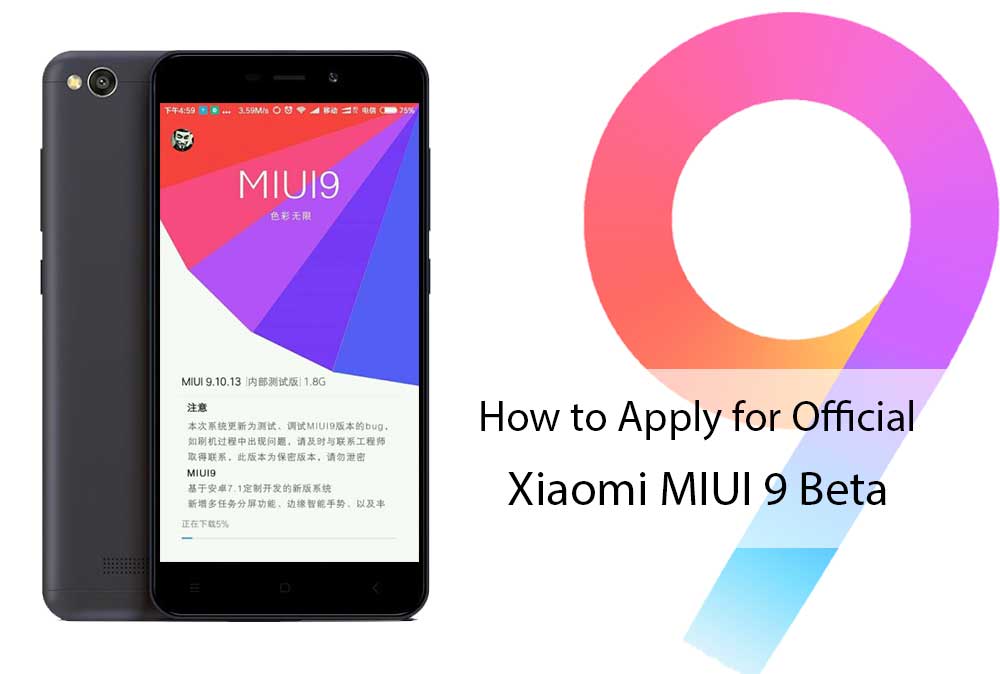 How to apply for official Xiaomi MIUI 9 Beta Test ROM
Xiaomi is giving the chance to many people who are interested in testing MIUI 9 China ROM. As per the official blog of MIUI, the information related with Global ROM will soon be made available. In case you are a moderator or administrator of any news, designer website and so on, you shouldn't miss this chance of testing the latest MIUI 9 Beta ROM. The good thing is you don't need to worry about the additional applications.
The deadline to submit applications for being an MIUI 9 Beta tester is August 1. Thus you must apply before this date. It is also possible to submit your application through MIUI Global form app. Check out the link below
There are a few things you need to keep in mind. Xiaomi has imposed some conditions that you need to meet before you apply. The first thing is you have to ensure all the communications will only be made through QQ messenger and in English language only.
Another thing is you must bear good skills in MIUI and ROMs. It is also necessary to own any of the following Xiaomi devices
Mi 6, Mi 5s Plus, Mi 5s, Mi 5c, Mi 5
Redmi 3S/Prime, Redmi 3,
Redmi 2A, Redmi 2/Prime,
Redmi 1S, Redmi 1.
Mi 4S, Mi 4c, Mi 4
Mi 3, Mi 2/2S, Mi MIX, Mi Max 2, Mi Max,
Mi Note 2, Mi Note/Pro, Mi Pad 2, Mi Pad 1,
Redmi Note 4X (MTK), Redmi Note 4X (SD), Redmi Note 4,
Redmi Note 3 (MTK), Redmi Note 3 (SD),
Redmi Note 2, Redmi Note, Redmi Pro,
Redmi 4X, Redmi 4A, Redmi 4, Redmi 4 Prime,
You will find an option named "Recruitment". Simply select it and fill out the 3 boxes that appear. You are now done!
On July 25th list of selected beta testers will be unveiled.
Good Luck!