Longship in the Assassin's Creed is an apt replacement for ships that you have remained accustomed to in Black Flag etc. The Eivors that you play have their own Longship in which you can go to places that you conquer. You maintain your crew in the Longship and find new locations to raid.
A Longship is not just a vessel to voyage in. It is a symbol of your personality. It keeps you safe and powerful. Here is a guide about how to customize and upgrade your Longship in Assassin's Creed Valhalla.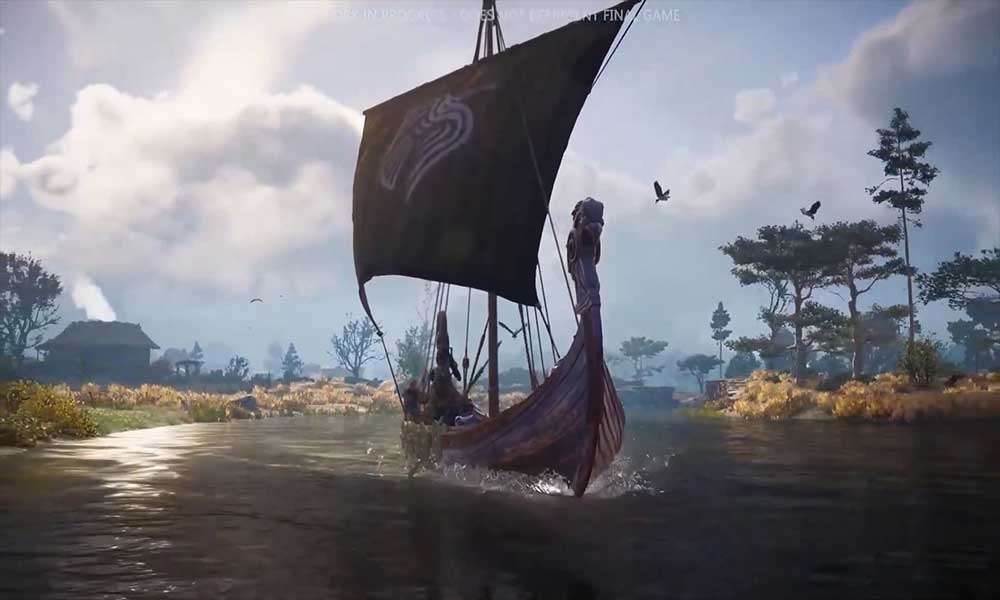 Assassin's Creed Valhalla: How to Customize Your Longship
You want your Longship to look good so that it reflects your taste and personality appropriately. There are many customizations that you can make to your Longship. You can, for example, change the decorations on the front and back, you can change the ship's shield color, you can add dragon images to the body, you can change the color of your sails, etc. 
In addition to the customization, you can boost the storage, capacity, strength, and power of your Longship by upgrading it. 
You will get access to your Longship once you completed the introductory segment of the game in Norway. Your access to your Longship is accompanied by Eivor and the Vikings beginning their travels to England. In England, the maximum portion of the game is played.
Once you are in England, you will soon need to look for a Settlement of your own. You need a settlement to sell things and upgrade various merchants, including your Dockyard. The dockyard is important for your Longship. Before upgrading your Longship, you have to upgrade your dockyard. It will cost you 600 Supplies and 45 Raw Materials. This will open the changes you can make to Longship. Once you have upgraded the dockyard, go and speak to the Ship Builder there.
Initially, you will get limited choices for customizing your Longship. Follow these steps to get access to customization of your Longship.
First of all, unlock the shipyard in Ravensthorpe, Your Settlement.

Raid and pillage in order to acquire raw materials and supplies needed for reaching settlement level two.

Now you can unlock the shipyard. You can find the sign for it next to the docks. 

You will need raw materials and supplies to construct your shipyard.

In case you cannot amass the material required, you can raid a monastery and obtain the materials.

Add the shipyard to your town and speak to the owner, Gudrun, about customizing your ship.
Customizations Available for Longship in Assassin's Creed Valhalla
Further, you can modify The Hull, Said, Figurehead, Sheilds, and Tailpiece in your longship at the shipyard.
In each of these categories, you can choose from two available modifications, viz. the Raven Clan and Wanderlust versions. More customization options can be found hidden all over Valhalla.
For more gaming updates, subscribe to our YouTube Channel. Also, check out our Gaming Guides, Windows Guides, Social Media Guides, iPhone, and Android Guides to know more.