Pokémon Go is an augmented reality-based game developed from the house of Niantic in collaboration with The Pokémon Company. The game is exclusive to Android and iOS. Upon its launch in 2016, the game became no less than viral and became the most downloaded game for the year 2016. Moreover, its reign continued till mid-2017, until the most famous battle royale, PUBG Mobile took its place.
As all of you actively playing the game must be aware, the first season of the GO Battle League comes to an end today, and the second season begins on Friday, May 1, 2020, at 1:00 PM PDT (GMT -7), and it'll continue until the sixth of July. Along with several exciting balancing changes, this new season introduces a new concept known as the "Premier Cup." Exciting, isn't it? Well, if you are one of them waiting for the season update, look no further as we are here with the update guide for Pokémon Go. So let's get started.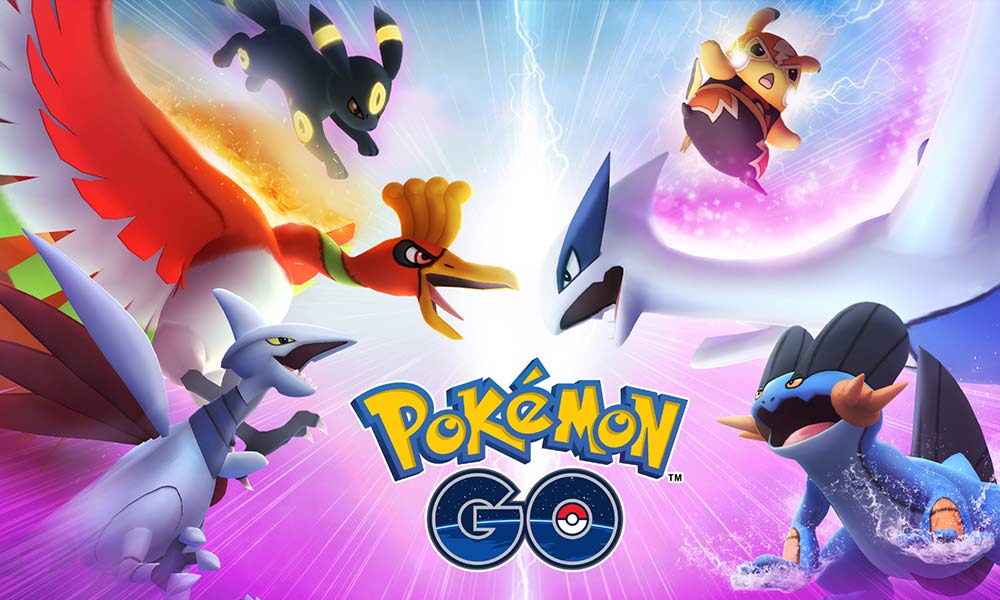 Updates For Battle League
While the dates for the periodic changing of Leagues are not yet set in stone, here are the current plans disclosed by Niantic for battle league updates:
From Friday, May 1, 2020 (1:00 PM) to Monday, May 25 (1:00 PM PDT) (GMT -7), the Great League will be featured.
From Monday, May 25, 2020 (1:00 PM) to Monday, June 15 (1:00 PM PDT) (GMT -7), the Ultra League will be featured.
From Monday, June 15, 2020 (1:00 PM) to Monday, Monday, June 29 (1:00 PM PDT) (GMT -7), the Master League will be featured.
The very first GO Battle League Cup – the Premier Cup – will be featured alongside the Master League. The defining feature of this Cup is that Legendary/Mythical Pokémon will not be able to participate in it. In every other way, the concept of the Cup is the same as always. The ratings and ranks will be decided the same way, and as it's running with the Master League, there will be no limit for the CP (Combat Power) of the participating Pokémon.
From Monday, June 29, 2020 (1:00 PM) to Monday, July 6 (1:00 PM PDT) (GMT -7), all the three Leagues and the Premier Cup will be available to play.
The third season of the Battle League will start from Monday, July 6, 2020, at 1:00 PM PDT (GMT -7).
The all-new features of Season 2
There are some notable changes in the overall flow of trainer battles of Pokémon GO from this season. Here are the changes made to one of the most important aspects of all, the match-up procedure:
Players will be able to battle fellow Trainers using their QR Codes from anywhere, irrespective of the distance between them or the status of their Friendship level.
For battling friends, the requirement of Friendship will be lowered to the Good Friends and Great Friends levels. Prior to this, players could only send battle invites to Ultra Friends and Best Friends.
Additional Rewards Structure
The reward system of the GO Battle League has been altered slightly to provide a Pokémon encounter as a reward for three consecutive wins on the Basic rewards track, and for the first win on the Premium rewards track.
More rewards are now required to get to the 4th, 5th, 6th and 7th
There have been some alterations in some guaranteed reward encounters in this season. Listed below are Pokémon you'll encounter at each corresponding rank.
| | |
| --- | --- |
| Rank | Reward |
| Rank 4 | Stunfisk |
| Rank 8 | Rufflet |
| Rank 9 | Scraggy |
You will now earn a new stylish pose for your character after reaching rank 10. Neat, huh?
If you finish this season at rank 7 or above, you'll be rewarded with an Elite Fast TM instead of an Elite Charged TM. Apart from this, all the end-of-season rewards remain the same as those featured in the first season.
Listed below are balancing changes for certain moves and move sets:
| | |
| --- | --- |
| Move | Change |
| Drill Run [Ground] | It can now be charged up faster. |
| Moonblast [Fairy] | It can be charged up faster, but causes lesser damage as well, and can now possibly lower the enemy's Attack. |
| Wild Charge [Electric] | It can be charged up faster and deals greater damage as well. However, it will result in the user's Defense falling sharply. |
Here are the updated stats for these moves mentioned above:
Drill Run – 45 energy needed (previously 55).
Moonblast – 110 damage (previously 130), 60 energy needed (previously 70), a 30% chance to lower the enemy's Attack by one stage.
Wild Charge – 100 damage (previously 90), 45 energy needed (previously 50), will lower the user's Defense by 2 stages.
Here are the changes in move pools:
Palkia and Aqua tail – Palkia with Aqua Tail will now be in possession of a dynamic Water-type Charged Attack that is swift to charge and can wreak havoc among types weak to Water, such as Rock and Fire. This will help Palkia gain an advantage over other Dragon-type Legendaries in the Master League and will, additionally, help in forcing opponents to use up their Protect Shields faster, leaving their team vulnerable to further devastating attacks.
Features that carry over from Season 1
Players will continue to be relieved of the walking and Pokecoin requirements for unlocking further battle sets. Those in the middle of walking to unlock a new set will experience this from their next set.
Characters' avatar style purchasable items inspired by the popular Pokémon League Champion of the Hoenn region, Steven, will continue to be available as rewards for rank 10.
Likewise, avatar items inspired by Pikachu Libre will be available as rewards for rank 7.
Metagross and Pikachu Libre will be guaranteed reward Pokémon encounters for reaching rank 1 and 10, respectively.
We're sure that with all these interesting new changes, Trainers across the globe will be having an engaging time participating in the Battle League this season!
Wrap-UP
This was an update guide for the game Pokémon GO. After following our guide, the players will be more sure and sorted about the timely release of new rewards. We hope this guide helped you. If you have any queries or feedback, feel free to comment down below with your Name and E-mail ID. Likewise, check out our iPhone Tips and Tricks, PC tips and tricks, and Android Tips and Tricks for more such tips and tricks. We urge you to participate in the $100 giveaway by subscribing to our YouTube Channel. Thank You.