Battlefield 2042 is a next-gen first-person shooter video game from DICE and EA that's all set to arrive in October 2021. EA has officially announced the game and its gameplay trailer that shows a massive scale of war mode, advanced weapons, really intense missions, and more. But some interested gamers are wondering Is there a Battlefield 2042 Battle Royale mode available?
It's needless to say that the background music and graphics are one of the highlighted points to purchase this game & experience it on PCs and consoles. It'll be available for Windows, Xbox One, Xbox Series X|S, PlayStation 4, and PlayStation 5 platforms officially. EA has also mentioned that this title will be one of the next-generation FPS games ever from the Battlefield lineup.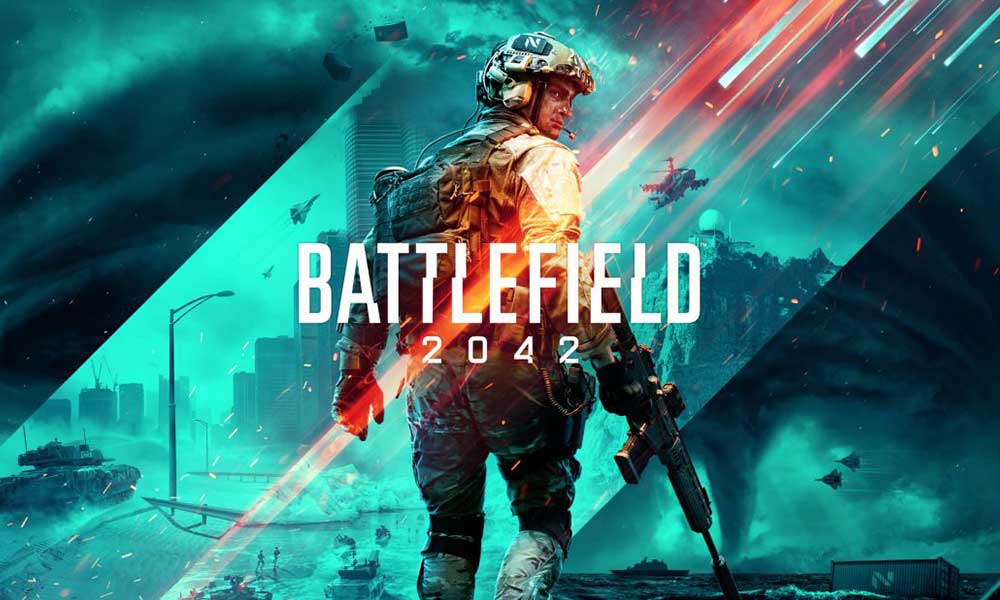 Is there a Battlefield 2042 Battle Royale mode?
After plenty of rumors and leaks, it seems that Electronic Arts has finally announced Battlefield 2042 which is all set to come out with the multiplayer mode. However, the company has announced that they won't gonna include the single-player campaign and battle royale mode as of now.
According to the reports, Battlefield 2042 will mainly focus on the online multiplayer mode with having 128 players for PC, PS5, Xbox Series X|S platforms at once. Whereas the older generation consoles like PS4 and Xbox One platform users can get up to 64 players once at a time in the multiplayer mode which seems really intense as it should be.
Additionally, there will be an option for the Battlefield 2042 players to play against AI bots with the solo or cooperative campaign. As per the Battlefield 2042 design director Daniel Berlin, DICE and EA don't gonna include the single-player campaign this time around, but they'll input all the resources to develop a depth into the multiplayer game mode.
To recall, the Battlefield 2042 game is all about a war situation between the USA and Russia after a humanitarian crisis brought climate change and the nomadic refugees (No-Pats) are getting into the war with armed handed.
Berlin also said to EuroGamer that Battle Royale mode is extremely popular right now but DICE and EA don't have any plans to execute BR mode in Battlefield 2042 as of now. Instead, makers are interested in some other functionalities and experiences that will be implemented in the near future once the title releases.
So, coming to the conclusion, there will be no online battle royale mode as well as no single-player campaign available in Battlefield 2042 initially. Till then we can assume that more and more advanced experiences will be available in the upcoming months.
That's it, guys. We hope this info was helpful to you. If you've any queries, you can comment below.