The consumption of entertainment has become extremely common and also accessible in today's world. While we have free platforms to enjoy videos on such as YouTube and Twitch, there are hundreds and thousands of movies and tv shows available on streaming platforms like Netflix, Hulu, and Amazon Prime Video. Most people consume their favorite content from devices like phones, computers, and televisions.
Most new TVs from the past 2-3 years all have smart capabilities and come with their own app store with dozens of goodies like YouTube, Netflix, and Amazon Prime Video. However, TVs are not something people upgrade every few years or so, and there's a good chance that most people reading this have a non-smart TV or at least one that is extremely slow and annoying to use.
That is exactly the problem that an Android TV Box aims to solve. It is essentially a mini-computer that converts your old TV into a smart hub, enabling you to install all kinds of apps and even games. In this article, we will be going over some of the best Android TV Boxes you can buy in 2021.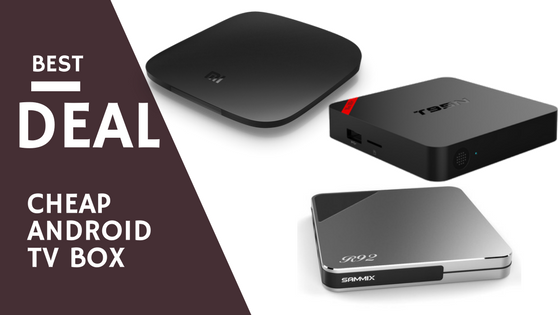 Best Android TV Box for the Year 2021
Below you can find our listings for some of the best Android TV Boxes that have been released in 2021. We have taken into consideration the feature set, pricing, and availability while curating this guide. We hope by the end of this read, you will have found the perfect Android TV Box for you!
1) Chromecast with Google TV
$49.99
Google Chromecast is easily one of the most popular streaming devices to have ever existed. It made high-quality streaming from your laptop or phone to your TV possible. Chromecast with Google TV is everything the original Chromecast is but with Android TV installed as well. This far extends the capabilities of the Chromecast, making it viable for people who want an Android TV Box to make their TV smart.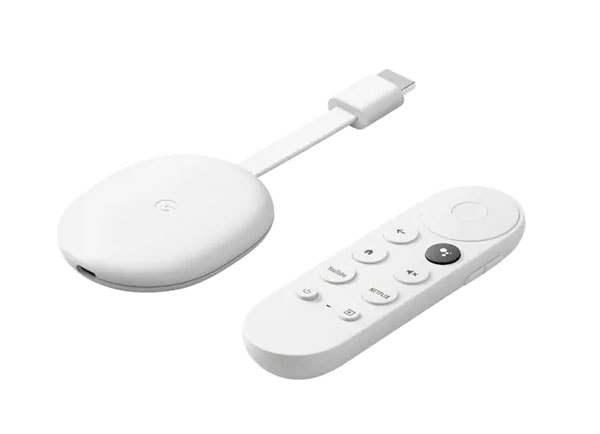 Not only is the new Chromecast gorgeously built, but is also one of the smallest Android TV Boxes you can grab. It runs atop the Android TV operating system that is designed to showcase your favorite shows and movies in a very organized manner. The Chromecast itself is slimmer and now comes with a USB-C port, something rare in this category of devices.
The remote that comes with the package is also well-built and has pre-mapped hardware buttons to launch YouTube and Netflix. Since the new Chromecast is a little more than just a streaming device, your TV's USB-A port won't be enough to power this anymore and you'll have to use the power adapter that comes free with the bundle. Overall, for a clean Android TV experience, you really can't go wrong with the Google Chromecast.
2) Mi Box 4K
₹3,500 (~$48)
Next on our list is the Mi Box 4K, a powerful Android TV Box that is easily one of the best value for money products you can buy in India. I recently picked one up myself for my not-so-smart TV, and it completely revamped the experience for me. The Mi Box 4K is capable of 4K streaming with HDR 10 and comes with Dolby Audio.
The device itself is very slim and quite stealthy with the matte black color all around it. The Mi Box 4K also comes with support for Google Chromecast out of the box and runs on top of Android 9.0. I've received a few updates in my time using the smart box and it only made the experience better. Speaking of performance, the device is extremely responsive thanks to the 2.0 GHz quad-core processor.
The remote that comes with the bundle is a joy to use as well. It is slim, yet ergonomic to hold and has special buttons to quickly launch Amazon Prime Video and Netflix. Since the Mi Box 4K comes with the Google Assistant built-in, you really don't have to rely on typing on the atrocious keyboard every time you want to search for a movie or a tv show.
3) Mi TV Stick
₹2,799 (~$36)
For those who don't have a 4K TV and didn't really care much about the HDR 10 certification and Dolby Audio while watching movies, the Mi TV Stick is a perfect alternative. It is extremely small and plugs directly into the HDMI port of your TV. The low power requirements mean you don't need to worry about another power cable going to the back of your TV.
The Mi TV Stick has a quad-core processor with 1GB of RAM, which is just about enough for you to enjoy surfing through Netflix or Hulu without noticing any lag. Just like the Mi Box 4K, the Mi TV Stick runs on top of Android 9.0 and comes with the same remote which is a huge bonus. You can interact with the Stick using your voice thanks to Google Assitant as well.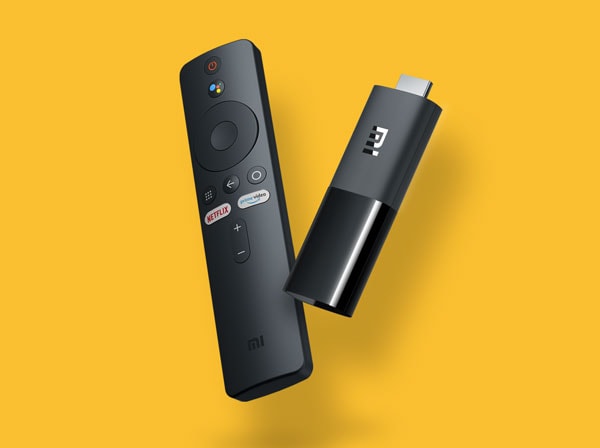 All in all, if all you've been wanting is a basic means to easily watch content on your old 1080p TV, the Mi TV Stick is the best option out there. We would recommend you to keep an eye out on its price since it usually goes on sale during the festive season.
4) Amazon Fire TV Stick 4K
$49.99
We've talked about Amazon's Fire TV Stick 4K before and it still remains to be a great option if you're looking to add smart functionalities to your TV. It has a convenient build that you never need to worry about since it plugs directly into your TV's HDMI port. That's quite commendable since it is also decently specced and also supports true 4K output.
It also supports HDR 10 and Dolby Vision which further justifies its price tag of $50. It comes with Amazon's own Fire TV OS instead of Android TV, although that is not to be taken for as a disadvantage. If anything, the UI on the Amazon Fire TV Stick 4K is pleasant and the OS has almost all the important apps you could ever want on a TV.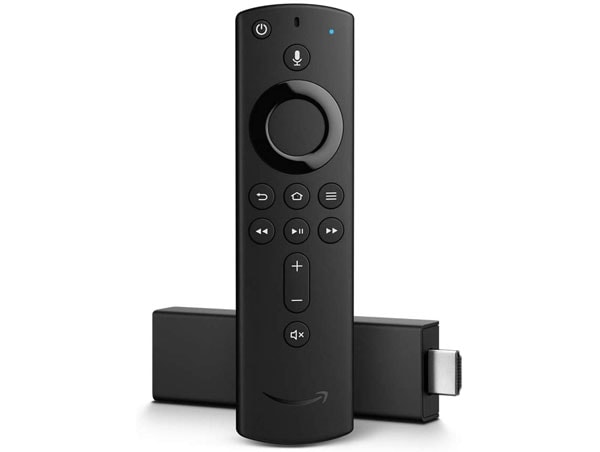 Of course, being an Amazon product, the Fire TV Stick 4K comes with Amazon Alexa as its virtual assistant. If you have any other Alexa-enabled devices at home, this should only further complement your smart devices at home. The remote is unremarkable but has everything you need, including a voice command button to quickly navigate around the UI. The device is almost always out of stock, which speaks volumes for its popularity and demand.
5) Roku Ultra 2020
$69.99
Ending the list, we have the Roku Ultra which is a great way to enjoy smart content on a big screen. The 2020 version of the Roku Ultra has some features that we've never seen in any other Android TV Box before. You can plug your headphones into the headphone jack available on the remote itself, making wired headphones finally usable with your television.
There's a lost remote finder feature that helps you locate your remote using the smart box itself. Unlike most other smart boxes, the Roku Ultra allows its users to add 2 different personalized shortcuts on the remote for apps that are not as popular. Like most of the competition, the Roku Ultra 2020 comes with Dolby Vision and Dolby Atmos as well.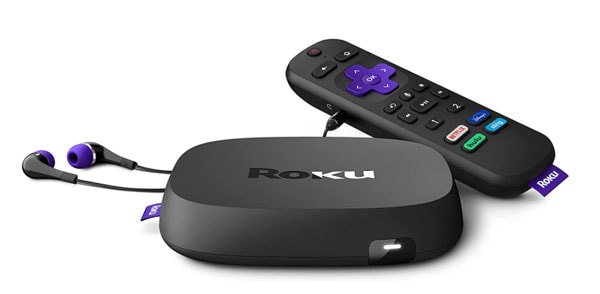 With rare features like an ethernet port for the best internet speeds, and a robustly-built remote, the Roku Ultra 2020 is one of a kind. It also works with voice assistants and supports Apple AirPlay, something that most streaming boxes in this price range simply don't. Just make sure you buy it as soon as it's available since it tends to go out of stock quite quickly too.
Bonus: Apple TV 4K
$179.99
If price isn't a concern, the Apple TV 4K is, simply put, the most powerful smart TV box out there. Obviously, it doesn't run on top of Android, but it favors a much better experience with Apple's own tvOS. With the Apple A12 Bionic chip powering it, the Apple TV 4K is faster than many Android phones out there, as hilarious as that might sound.
You get goodies like 4K high refresh rate HDR content and Dolby Vision as well as Dolby Atmos. If you own an iPhone, you can use it to calibrate your old TV's screen to display the best colors. The infamous remote gets a redesign and still retains the popular gesture ring that allows you to easily fast forward or rewind anything you're watching.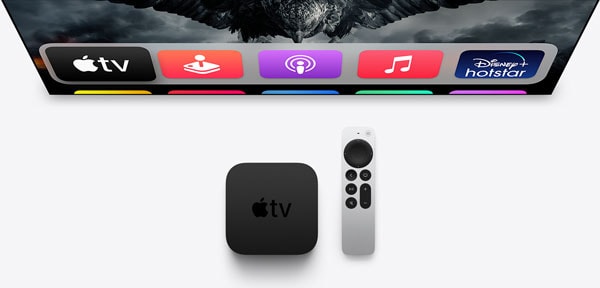 Of course, all the premium-ness and speed comes with a hefty price tag of $180 for the 32GB model. If you are already heavily invested in the Apple ecosystem, then the new Apple TV 4K is a no-brainer.
That's all folks! We hope you enjoyed our roundup of some of the Best Android TV Boxes to get in 2021. Which among the list was your favorite and caught your eye the first? Do let us know down below, we would be delighted to hear what you think about these products. Make sure to regularly check the links to get the best price and the frequently availed deals as well.