In Activision's highly popular FPS shooter, Call of Duty: Warzone, assault rifles are arguably the most versatile weapons available in the game. Not only are they highly reliable and powerful, but they can serve well in combat at a variety of ranges. Unsurprisingly, most of the load-outs in Warzone are focused on these weapons.
There are a number of variations in each of the assault rifles, and thus you have a number of options regarding their weapon classes. Thus, it can be rather confusing to choose between them, especially if you are new to the game. In this all-new guide, we will put forth our choices for the finest assault rifles in the fifth season of Call of Duty: Warzone, and the best among them.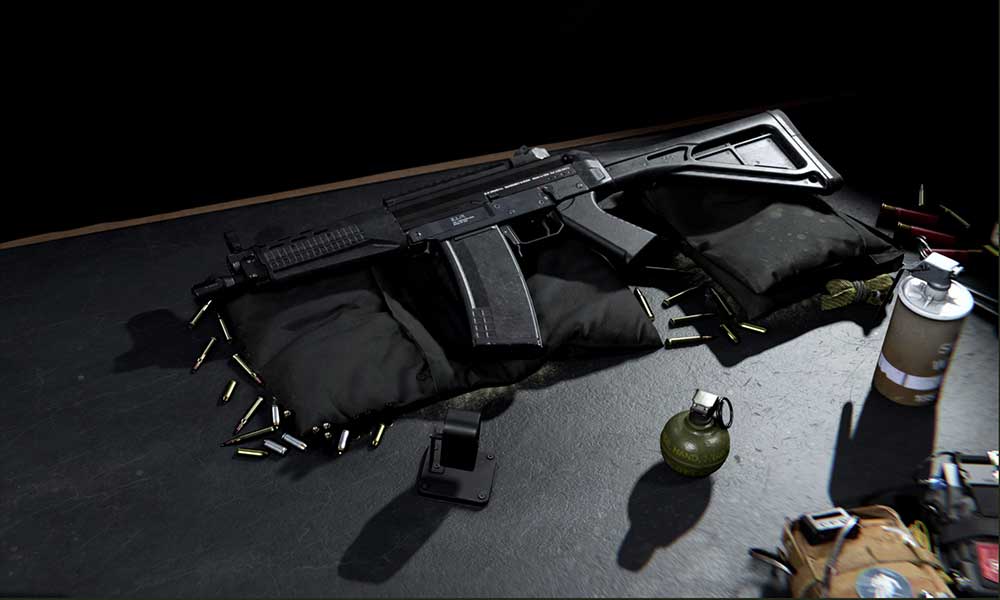 Best AR in Call of Duty: Warzone | Complete Guide to Assault Rifles Strategy
Given below are our best picks for the assault rifles in Call of Duty: Warzone.
#5. Oden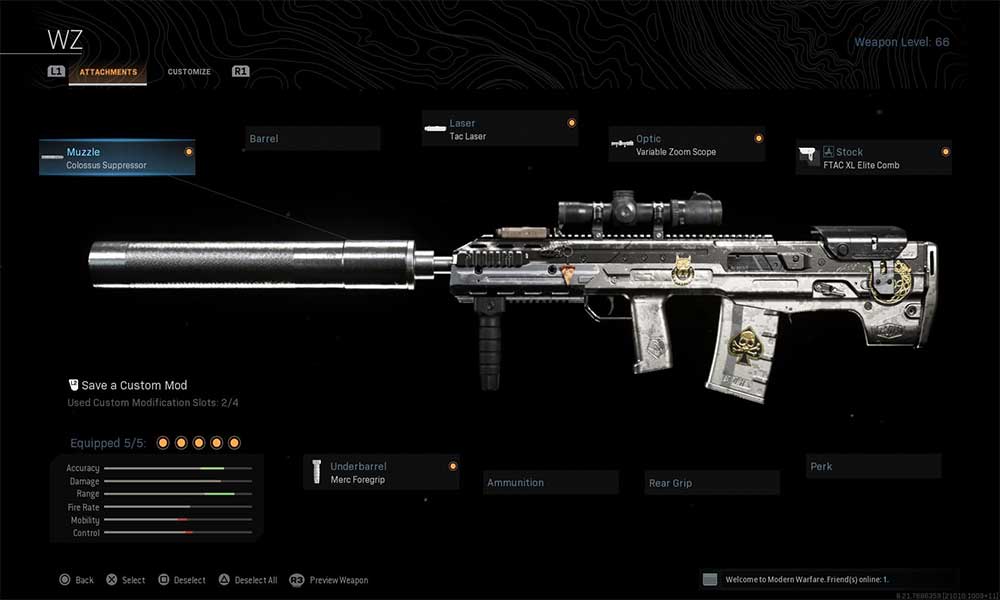 This is one of the unique assault rifles featured in Warzone. Although it is a flow firing gun, well-placed bullets can literally rip apart your enemies. Its shots are powerful enough to decimate enemies with large health bars in just about four to seven hits.
Unfortunately, it comes with a low hearth price and a whole lot of recoil. Fortunately, the latter can be reduced with proper attachments. When considering guns with medium and long ranges, this is definitely the topmost choice. It ranks at #5 on our list here.
#4. FAL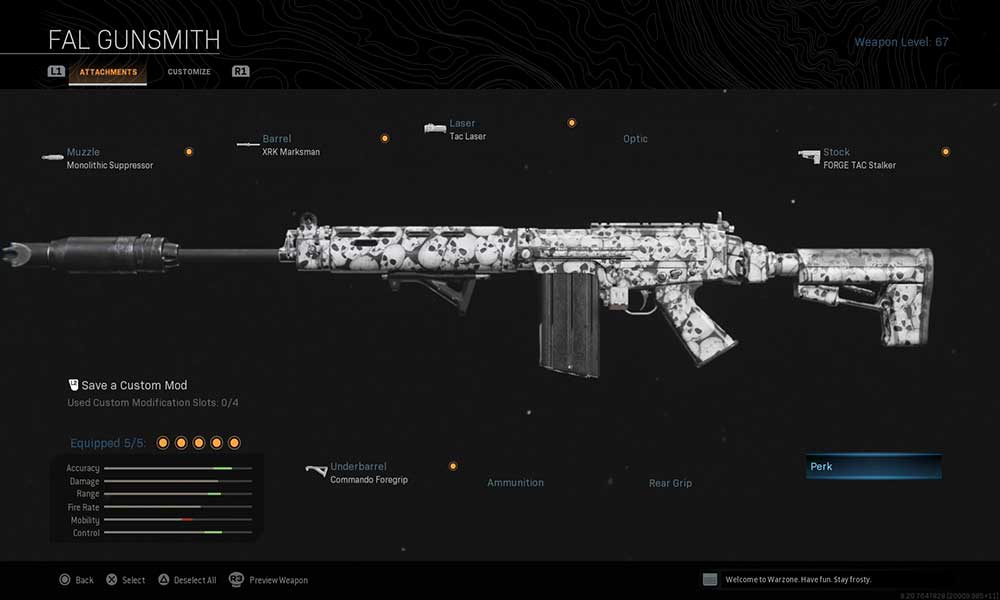 The FAL, despite being seemingly inferior on a first look, is arguably just as deadly as the Oden. Additionally, it functions ably in close and medium-range battles as well, thanks to its powerful firing rate.
Its long-range performance is undoubtedly its greatest strength. It is semi-automatic and provides scope for high accuracy. This cool assault rifle ranks at #4 in our list and is recommended for load-outs in Call of Duty: Warzone.
#3. M4A1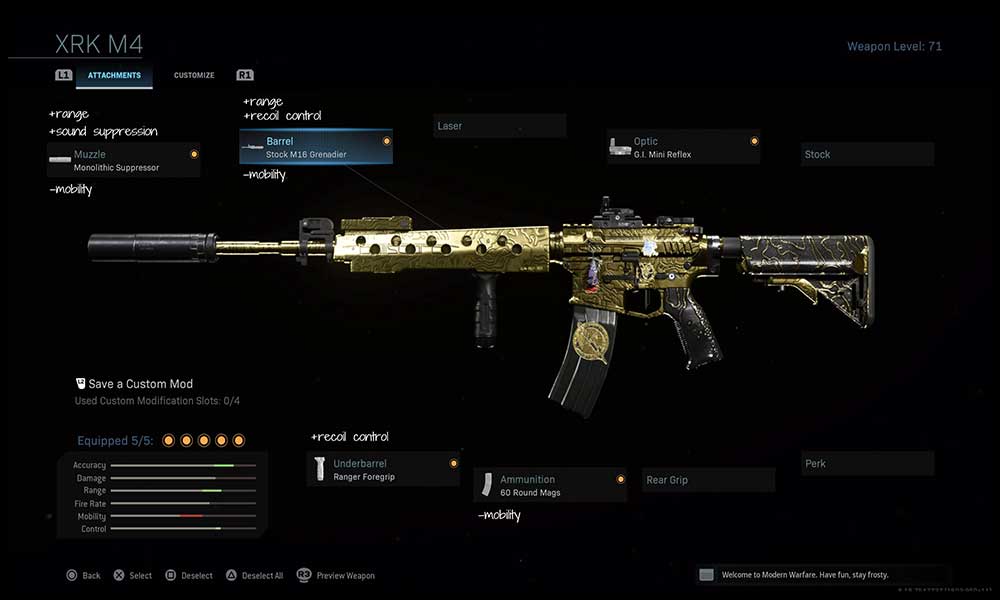 This is easily one of the most effective weapons in Call of Duty: Warzone with a number of useful features. These include cool iron sights, along with a number of customizations for the barrels. One of the most impressive highlights of this rifle is the proper balance between damage per second and handling.
You will be able to put together a respectable setup for this rifle without having to worry about spending a lot of time in order to level it up. Unfortunately, the developers nerfed this weapon in the recent update for Warzone. That said, it remains one of the top choices and ranks at #3 on our list.
#2. M13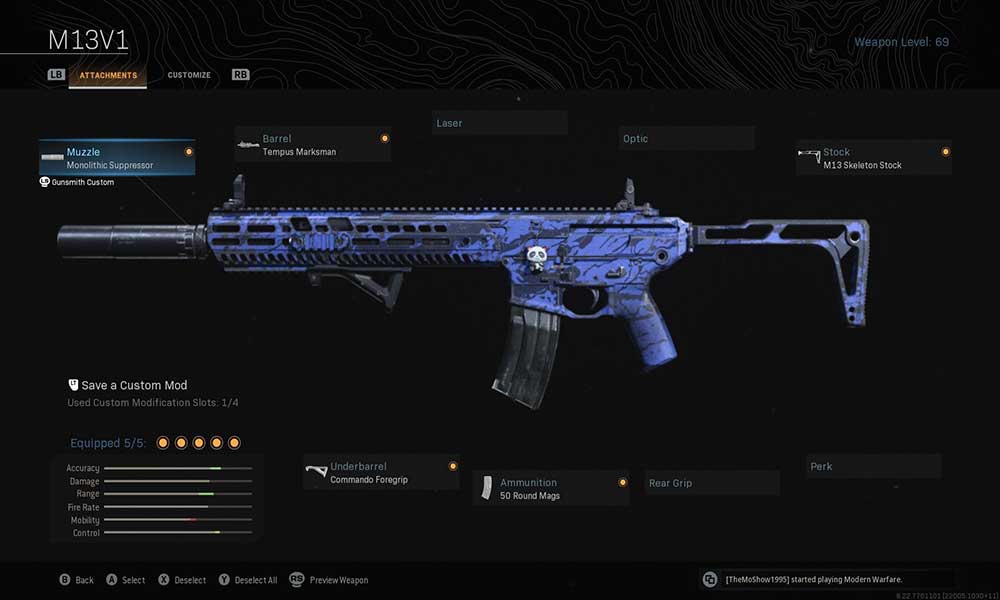 The M13 seems to have seemingly risen from the depths of oblivion to become one of the most sought after assault rifles in Call of Duty: Warzone. Despite its rather abysmal bullet velocity, it compensates with a number of cool features.
Of these, its highly precise recoil is worth mentioning. It is arguably the only other weapon featured in Warzone whose laser potential can rival that of the Grau, thanks to its very low recoil. It ranks at #2 on our list.
#1. Grau 5.56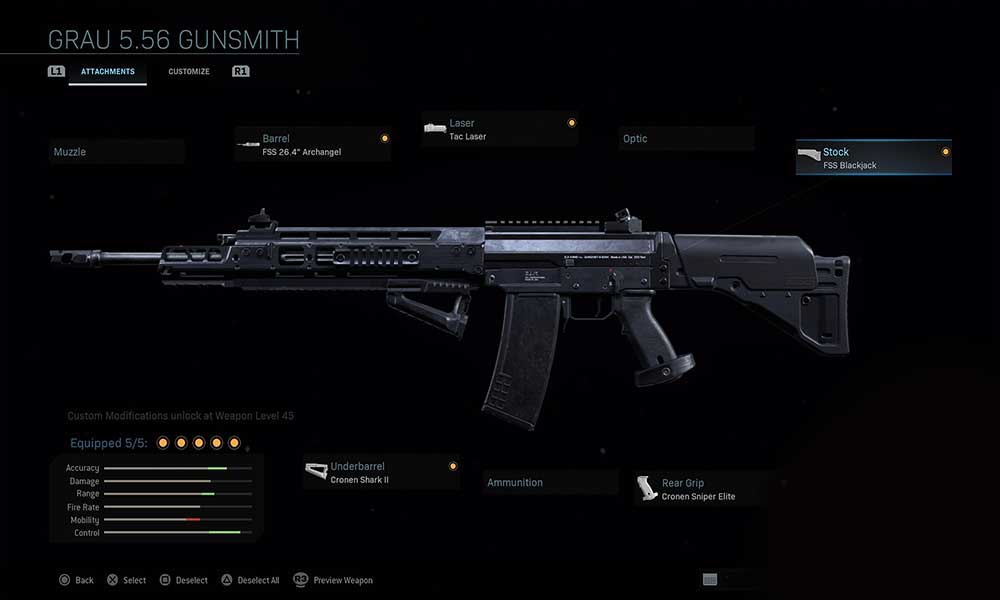 Do not be fooled by the seemingly low stats of the Grau 5.56. This super powerful assault rifle possesses incredibly high bullet velocity and negligible recoil, which makes it extremely convenient to use. It is lethal enough to take our enemies at sniper-like ranges as large as 100 meters without much effort.
When you combine this with suitable and apt load-outs, it can literally transform you into a walking behemoth of destruction that can comfortably wipe out opposing forces even in the gravest of scenarios. The Grau remains the very best assault rifle in Call of Duty: Warzone and ranks the first in our list.
That is it for now. We hope you had a great time checking out these incredible weapons in Call of Duty: Warzone. Now, check out our Windows Guides, Gaming Guides, Social Media Guides, iPhone, and Android Guides to read more. However, if there are any queries or feedback, comment down with your name & email ID. We will try our best to reply soon. Also, subscribe to our YouTube Channel to watch awesome videos on gaming and smartphone tips and tricks. Thank you.