Thus far, assault rifles have been the most dynamic class of weapons in the fourth season of Call of Duty: Warzone. The reasons for this are not far-fetched. Assault rifles are highly dependable as they form the core of the bulk of Warzone loadouts. Asides from that, they have proven to be effective from any distance. In this article, we'll lay out the pros and cons of a number of assault rifles in COD: Warzone, and thereafter highlight the best Assault Rifle in Warzone Season 4.
Let's start by looking at some of the assault rifles in Warzone Season 4, arranged from best to worst choices.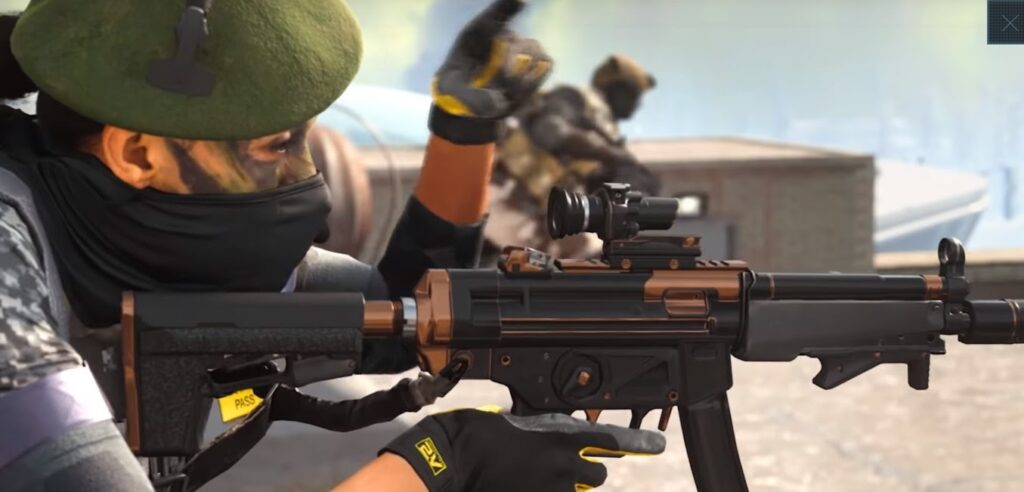 Which is the best Assault Rifle in Warzone Season 4?
GRAU 5.56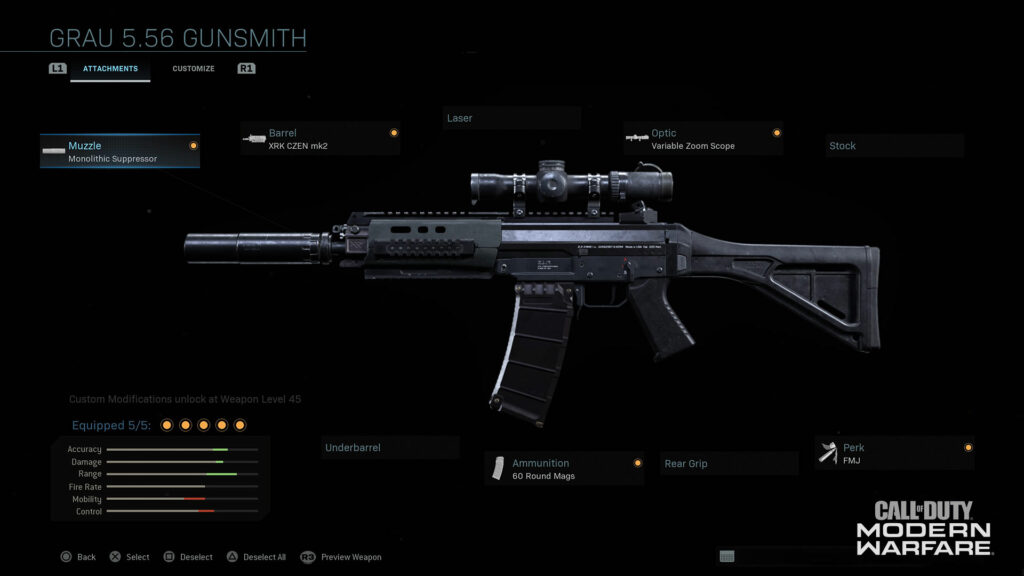 From a range of just 100 meters, even a base Grau can beam an enemy. Take it a notch higher by upgrading it with the right attachments, and you'll have on your hands an absolute laser that will out-gun enemies even at sniper distances.
Even the Grau's relatively low DPS doesn't matter in the face of such impressive stats. Given an extended magazine and kitted out for range, the Grau 5.56 is a worthy contender for the best of weapons in Verdansk.
ODEN
Nothing hurts more than being hit by an Oden compared to any other Assault Rifle. In actual fact, getting hit with an Oden hurts more than any other automatic weapon in Warzone. At maximum range, and Oden can destroy a 250Hp enemy with as low as 4 to 7 shots.
On the flip side, the Oden has high recoil and a low fire rate. However, giving the Odeon the right attachments gives you more control over it, and the fire rate really doesn't need to be higher than it is. The bulk of Warzone players are still dulling on the Oden and would rather prefer using a Grau or an M13 in battle. You can make them pay for that choice by showing them a great deal of damage the Oden can inflict with just a few shots.
M13
Next on the list is the M13. Though at the base of the damage spectrum, hitting no harder than a mosquito bite, the M13's unparalleled fire rate affords you enough time to effect a kill. In addition, thanks to its exceptionally low recoil, the M13 is just about the Assault rifle that matches Grau's laser abilities.
To minimize the M13's damage dropoff as much as possible, it is an absolute must that you kit it out for range. Doing that makes the M13 one of the most lethal guns in Verdansk.
CR-56 AMAX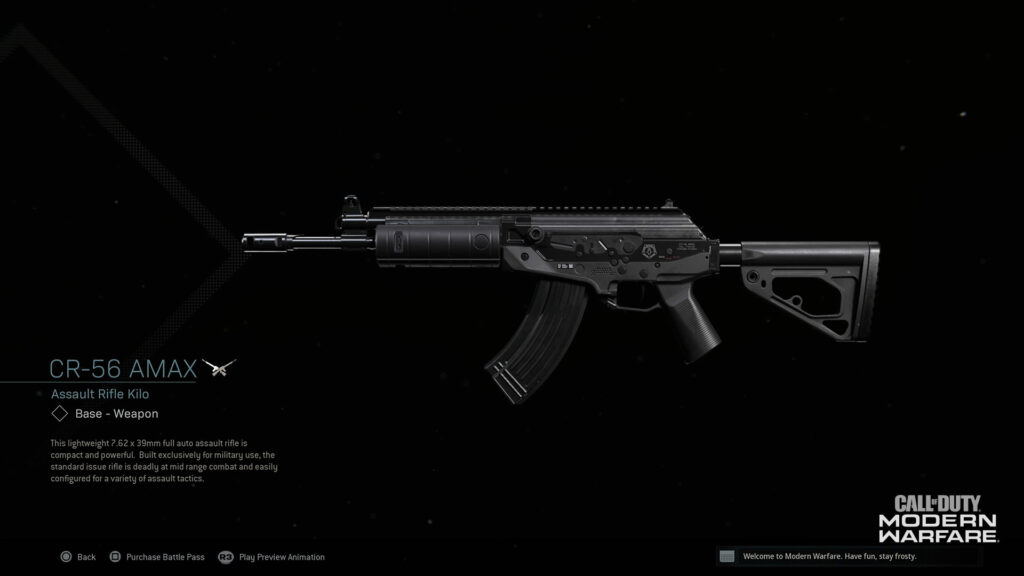 The new CR-56 AMAX's spot on this list is not a mistake because there's pretty much nothing wrong with this Assault rifle. The balanced reload speed makes it a good choice of an Assault rifle in Warzone.
Even if the AMAX seemingly cannot climb up this list any time soon, it's still a much better choice than the AK-47 as it boasts the same lethal damage profile but with easier recoil and faster fire rate. Kitting this rifle out for maximum range, as common in Warzone, but this time specifically with the longest barrel and the Monolithic suppressor will show you how fast it can drop enemies from shocking distances.

KILO 141

Even though slightly outclassed by the Grau 5.56 in virtually every regard, the Kilo 141 is one weapon you just cannot gloss over. With a whopping 100 Drum Magazines, the Kilo 141 can deal sufficient damage to an entire army without you having to worry about reloading.
Plus, it's highly controllable and boasts great handling, putting it at its best on the borderline between an Assault Rifle and an LMG.
M4A1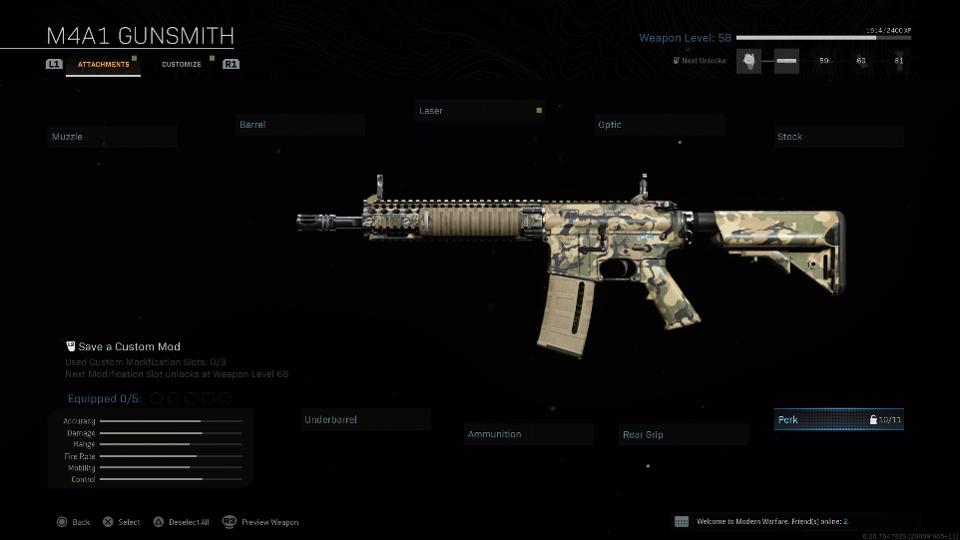 Once dreaded, the M4A1 is a deadly and lethal Assault rifle with a perfect balance between DPS and Handling even if those are not sufficient qualities to give it claims to the top spot on this list.
With good iron sights and a wide range of barrel options, the M41A is the real deal. With its versatility, the crushing enemy is a walk in the park. Undoubtedly, the M41A can go neck to neck with any of the other Assault Rifles in almost any challenge.
AK 47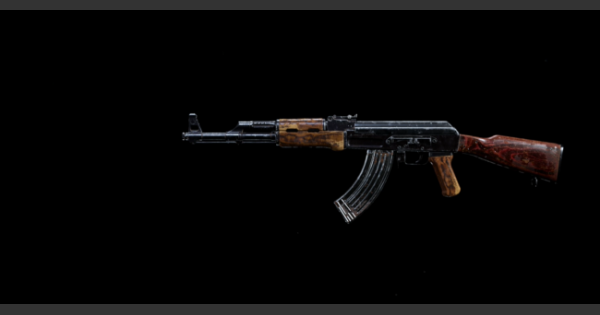 The AK 47 is a favorite as an Assault rifle in Modern warfare multiplayer, and even in Warzone, it is a lethal weapon. Similar to the Oden, every single shot comes with a great deal of damage.
One shortcoming is the AK 47's challenging recoil that must be accounted for when you create your loadout. However, if you're crazy enough to give it Sleight of Hand, you can reduce that recoil time to as fast as 0.8 seconds.
Surprisingly though, the AK 47 boasts the fastest reload compared to any other gun in Warzone.
RAM-7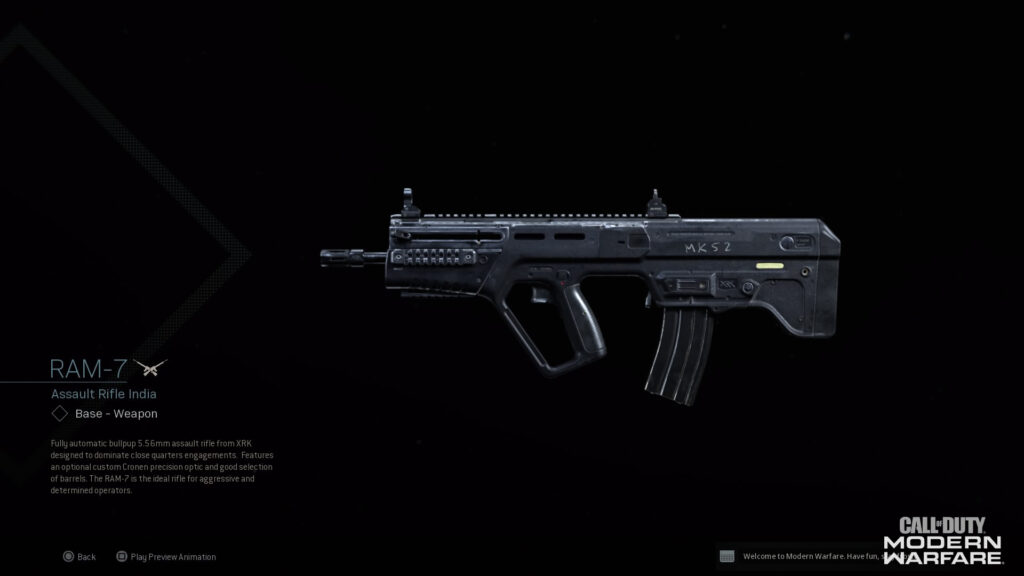 The RAM-7 is camouflaged as an Assault Rifle, but it's, in fact, an SMG. Its pros? A RAM-7's hit is as deadly as that of an M4A1 with a fire rate nearly as fast as that of an M13.
Its con? With a recoil that veers off drastically to the left and bounces a fair deal between shots, the RAM-7 definitely isn't the best Assault rifle to go for in Warzone.
FAL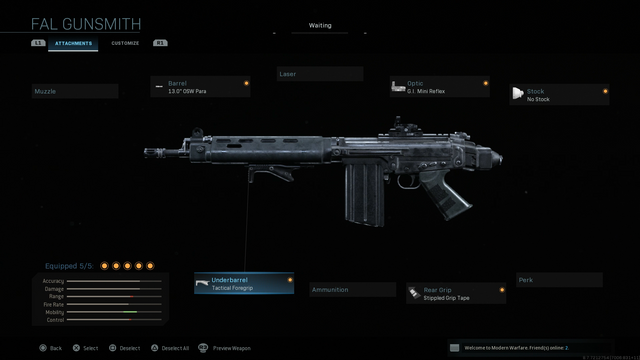 The FAL's spot on this list definitely will not go down well with quite a number of players. Well, if you're one of them, you should bear in mind that the eight Assault rifles I've touched on thus far only have negligible differences between them.
For the FAL, it's semi-automatic feature puts it in the category of Marksman rifles such as the SKS and the EBR 14, either of which is still a great choice over the FAL. It's on the lower rung of this ladder, but it's nonetheless a lethal rifle.
The list is not limited to the Assault rifles discussed above. Other popular Assault rifles in Warzone, even if they're the least choices you'd want to make, are the FR 5.56 and the FN Scar 17.
So, which is the best Assault Rifle in Warzone Season 4? It's the GRAU 5.56, obviously! Well, if the insights provided above are not convincing enough, let me buttress that assertion with the Warzone assault rifle weapon stats below from Rockpapershotgun.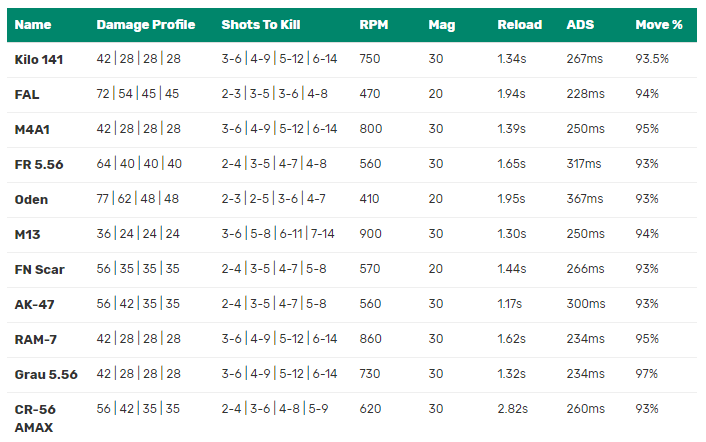 Undoubtedly, the Grau 5.56 ranks as the best assault rifle in Call of Duty: Warzone Season 4.