Sims 4 allows players to create an extraordinary life for their family members. It comes with many options with the base game, and the DLC packs add on to the customization options. And when it comes to building in Sims 4, the possibilities are endless. Now there are a few build challenges that you can try on Sims 4 that will definitely be far from just ordinary.
So if you are looking for some new and unique build challenges for Sims 4, then we have the answer for you here. Many Sims 4 players go for out of the ordinary options, and as a result, we get several unique build challenges. Take a look at some of these build challenges, and if you feel inspired, you can add them to your gameplay too. So without further ado, let's get into it.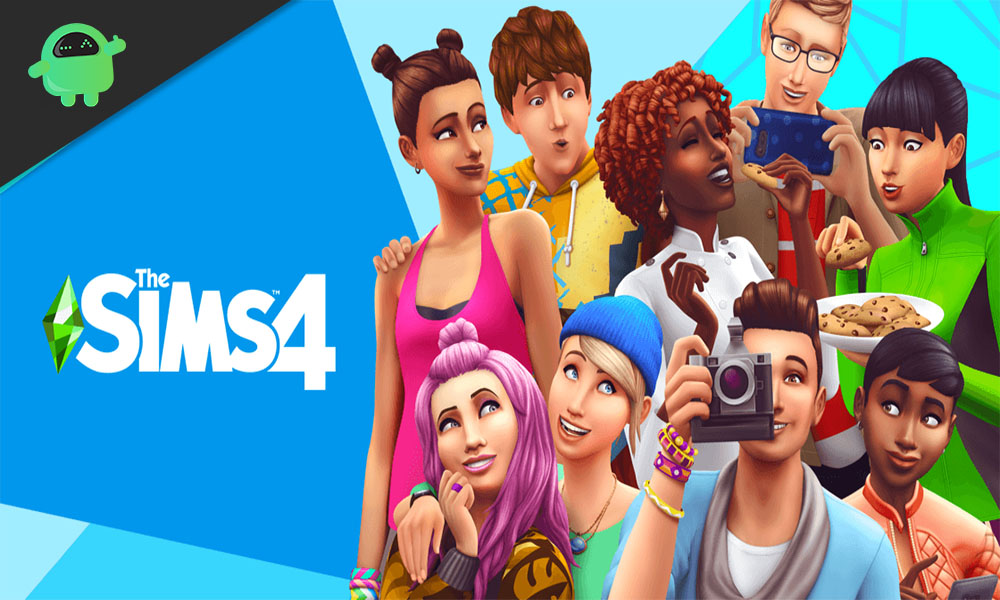 Best build challenges for the Sims 4:
Solid color:
One of the build challenges that you can try on Sims 4 is the solid color build challenge. Here you have the challenge of building everything in the same color. From walls, floor, windows, to everything. Even the exterior items need to be one color. The furniture and other interior items are also not an exception. Just pick a color of your choice and go on building an entire house by using elements of that color only.
Expansion pack rooms:
If you often purchase the DLC expansion packs, this a challenge you can try. Here, you need to build every room in the house using different expansion packs. One room will use everything from one expansion pack, while another room will use another expansion pack. There will be no crossover or mixed-use of expansion pack items in a single room. Each room will have elements of only one expansion pack. This even applies to the base game, though. That is, you can not use anything that you get with the base game, either. You can select a room and then build it using the base game pack, but you cannot use this default pack in any other room where you have already used another expansion pack.
Fixer-upper:
This is an interesting and quite a challenging build challenge. Depending on your budget, you need to change the interiors of a house completely. You should make it completely different from it was before. But you cannot make any changes to the outer appearance or structure of the house. You can add some more walls on the house's interior side, but nothing should be changed on the outer side. The goal is to make the interior completely different than what it was before.
Dollhouse:
Just as the name suggests, here you need to build a house with two of its sides completely open, just like what we see in a dollhouse. There will be windows, doors, and even stairs to move around the rooms on two sides of the house, but it will be open. It will be just like a dollhouse where you can see everything happening in the house from the open side. Nothing should be added to the open side though, that should remain completely free.
Big Brother:
There is a reality show called Big Brother, where people come into a house and stay disconnected from the outer world for quite a while. Every week someone is thrown out of that house via nomination, and the one to survive till the last wins the game. And exactly that is something that you need to build here in The Sims 4 to complete the big brother build challenge. Make a house big enough for 8 sims with all the necessary amenities and cut off everything that might connect them to the outer world. Make sure to give these 8 sims all different personalities. There should no televisions, radio, computer, smartphone, or anything similar. The people in the house should only interact with one another. Based on the choices they make during the stay, give them rewards, or punish them. You can even start a voting system just like the reality to decide who stays and who leaves the house.
10k starter home:
Just as the name suggests, you need to build a house by spending at most 10,000 simoleons in this challenge. This will only make for one bedroom, one bathroom, and one kitchen. But that is the ultimate goal to build a house that only caters to the basic needs. If you add several sims to this house, they will slowly but surely lose their cool in this less than ideal home setup.
10-minute build:
This is quite a stressful challenge, especially for people who spent hours building a single house in Sims 4. Here, you need to build an entire house from scratch in just under 10 minutes. Make it a house where sims can reside and get by. In the rush of ten minutes, you need to make sure you add every element for the house that might be necessary. This will definitely be stressful for people, but it sure is a fun challenge to try.
So these are all the popular build challenges in the Sims 4. If you have any questions or queries about this guide, then comment down below, and we will get back to you. Also, be sure to check out our other articles on iPhone tips and tricks, Android tips and tricks, PC tips and tricks, and much more for more useful information.