Ezreal has established himself as one of League of Legends' most well-known heroes. Why not give him a facelift even though his original skin has been out of the museum for some time? So, in order to help you make the most of your RP, we have listed the best Ezreal Skins you can find in inLeague of Legends.
When it comes to preferential treatment, Ezreal is in the same boat as Ahri, Lux, and Miss Fortune. He's the most famous player in League of Legends, second only to Yasuo, but unlike Ezreal, he has a bad reputation. With that being said, here's our guide featuring the best Ezreal skins you'll love to have.
1. Battle Academia Ezreal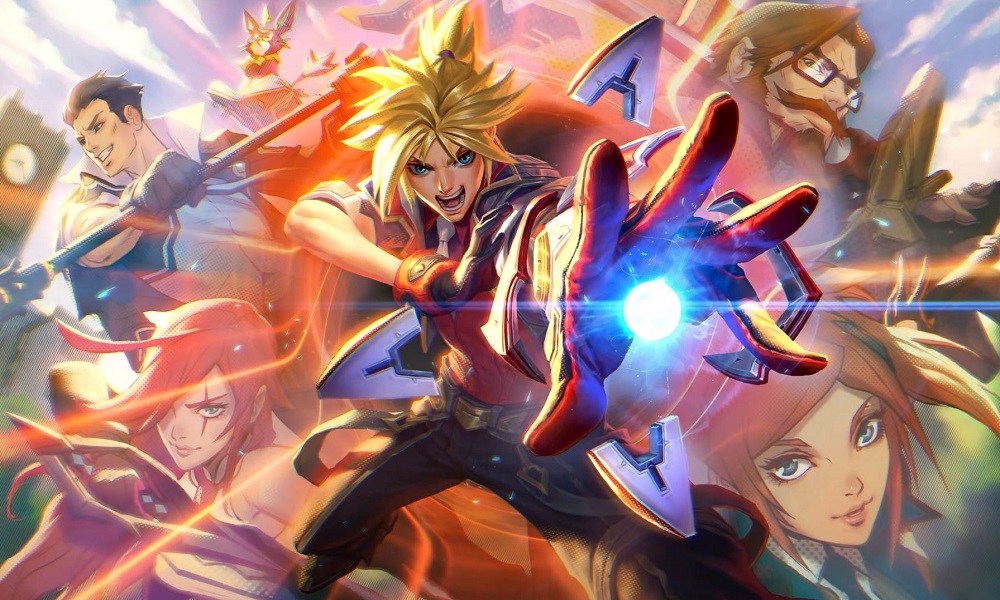 It's a no-brainer with this one. If you're a fan of anime and don't care about the price, put this skin at the top of your list – you won't be disappointed. You can transform into a Super Saiyan, use Dragon Ball quotes in your emotes, and even run around with toast in your mouth like in anime.
Though more expensive, this skin has everything you could ask for in a skin. There are a ton of unique animations, unique particles on his abilities and attacks, a sick recall animation, fantastic splash art, and an anime theme that for sure many players will enjoy trying out. Ezreal's Battle Academia skin is one of the few skins that does what it does for him.
2. Star Guardian Ezreal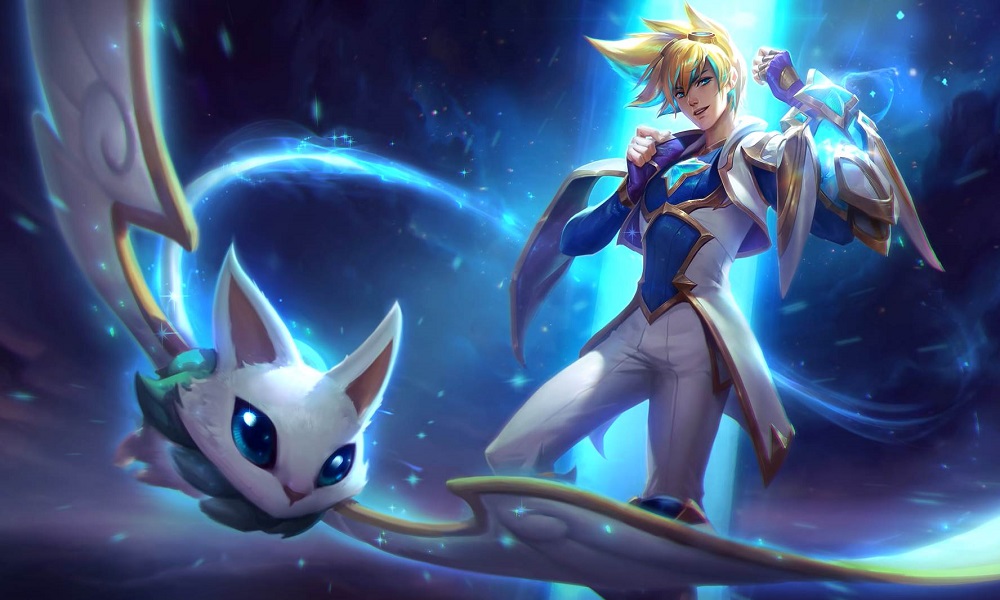 Ezreal is one of the most popular champions in League of Legends, so it comes as no surprise that he has a skin from the Star Guardian line. The character model will make you feel like a true defender of the universe.
You can even fly around with your token pet buddy in a cool new homeguard animation. For the most part, there aren't any drawbacks to the Star Guardian Ezreal skin. Wearing a blue and blonde hairdo, Star Guardian Ezreal looks like a galaxy superhero.
Each shot leaves a beautiful trail of sparkling stars in its wake. A galaxy with one big star in the center is what his W looks like. It transforms his Arcane wave shot into a birdlike creature that leaves behind little stars in his path as a result of his Ultimate ability.
3. Arcade Ezreal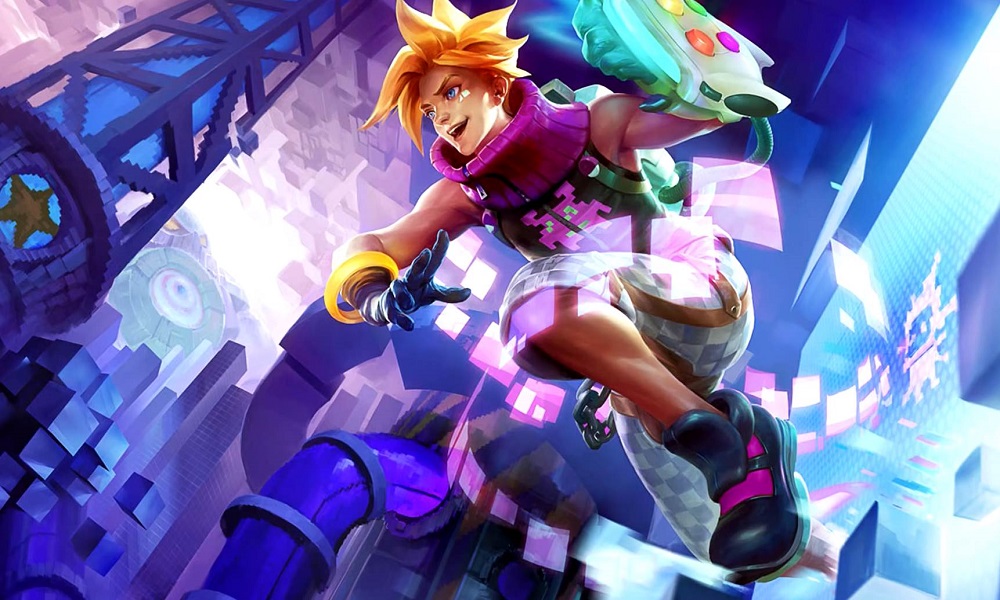 Arcade Ezreal is a skin that takes place in a game-filled arcade. Even in the most panicky teamfight, the sound effects are so distinct that you never get lost. The visuals are also fantastic.
The new ult animation for this skin, where you pull out a sword to unleash the blast, is a particular favorite of ours. While the character model is a bit more restrained, there are still some nice touches like Ezreal's gauntlet resembling the look of a discarded gaming console. Also, notice how his shirt is covered in pixel art, sort of PCMAN.
People who come in contact with his E will be encircled in a purple halo. Sword-like pixels shoot out of his arcade glove during his ultimate attack, allowing him to slice through multiple foes with ease.
4. Pulsfire Ezreal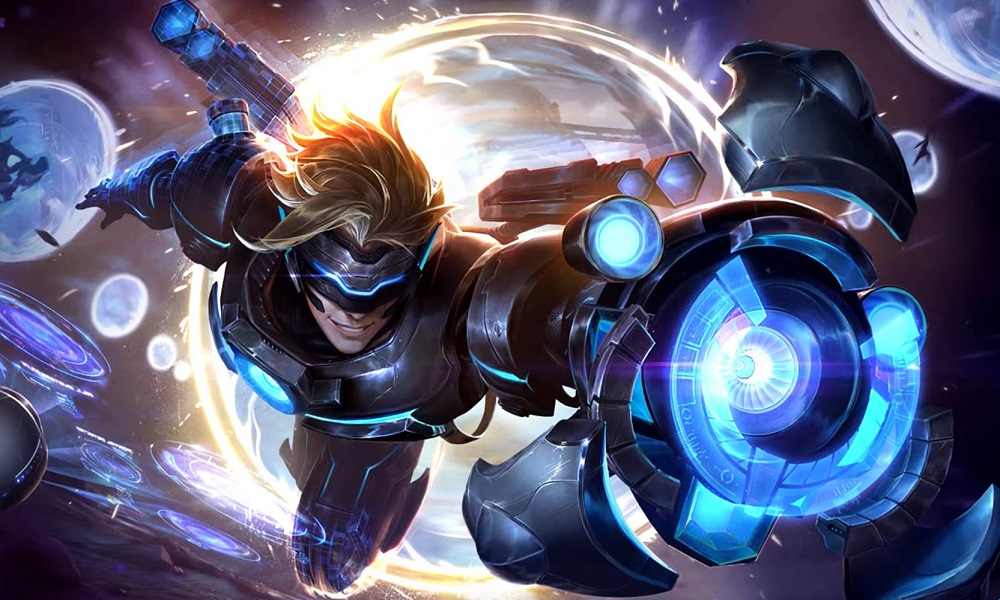 Pulsfire Ezreal is one of six Ultimate skins available in League of Legends. In comparison to all other League Skins, those skins are extremely rare, expensive, and of high quality. Pulsfire Ezreal skin, on the other hand, was created in 2012, so it is slightly outdated, but it still competes with other skins.
Regrettably, the cost is ridiculously expensive. Ezreal's attacks are small blue laser beams, and his Q is an Arcane blue energy blast. Ezreal transforms and becomes more robotic-like as he levels up his ultimate. Further, his shot effects also change, his Q blasts grow in size, and his W changes color. The excessive voice lines and amusing interactions are the best parts of this skin.
5. Psyops Ezreal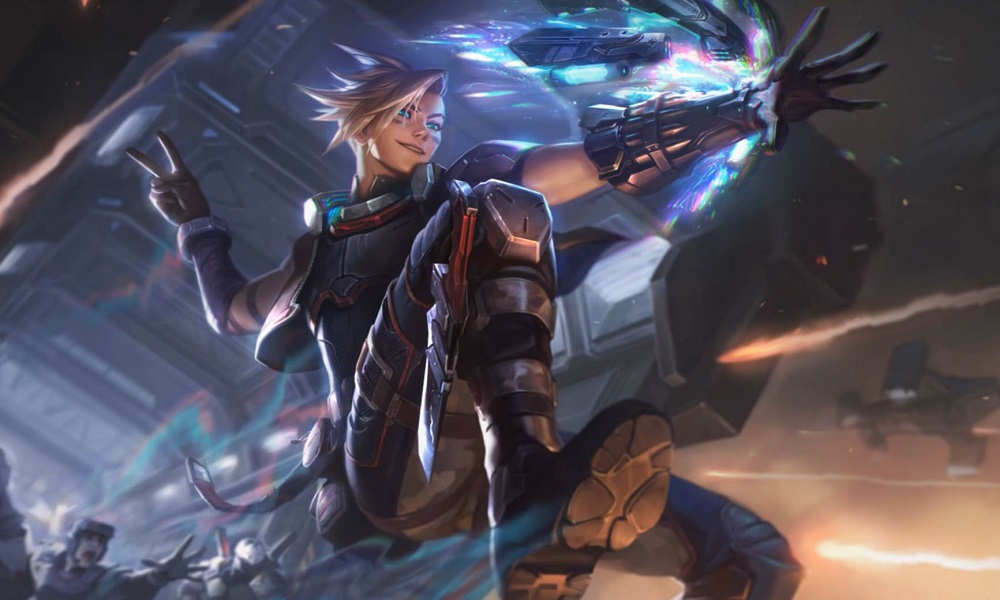 PsyOps Ezreal, along with Samira, was released in 2020 and costs 1350 RP. Thankfully, this isn't a legacy skin, so if you've got some cash and want to add a new Ezreal skin to your collection, PsyOps Ezreal is a good option.
Given that this is one of his newest skins, it doesn't take much to notice that it's as smooth as they come. And the new ability particles give them a lot of extra oomph.
Skin effects are taken to a whole new level with the Psyops skins. The appearance of Psyops Ezreal as resistance from a future timeline. His hair is much better and sharper than it was before, and it is still blonde. Overall, it's a nice look. Glitch effects are unique to Psyops skins.
Well, these were the best Ezreal skins in League of Legends. We hope this guide helped you to find the best skin. If you have any doubts or queries, comment us below and we will reach out to you.