The FaceTime app is officially built for apple. It's the most convenient way to video call someone in the modern era. Apple made FaceTime, challenging creations emerging inside the Android world. However, this creation has made them wonder and led to beautiful FaceTime alternatives for Android. Because not all of us might stay close forever, people will leave. We'll get separated from different corners of the world. But then that's the reason why inventions like these are triggered. They keep us connected with people we love and care about. And that is why we have brought up this guide for you in the first case. Today, we'll breakdown 5 best FaceTime Android apps for video call in 2020, starting from the best.
Best FaceTime Android Apps for Video Calls in 2020
Here are the best facetime alternatives to Android devices in this new year 2020.
Google Duo
Breaking off the list, we have Google Duo. Developed by Google, this application is an all-time favorite for millions of people. Just like their tagline goes, this is the simplest FaceTime application for Android ever to exist. Anyone can quickly get a hold of its simple, user-friendly interface. All you do is sign in, allow permission, and simply swipe through the contacts and choose who you want to video call.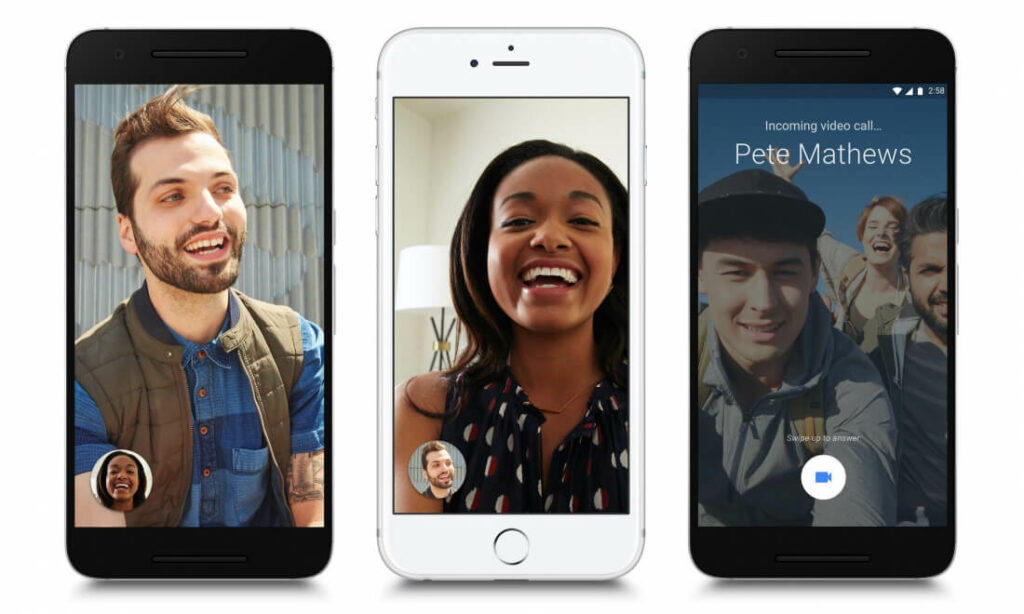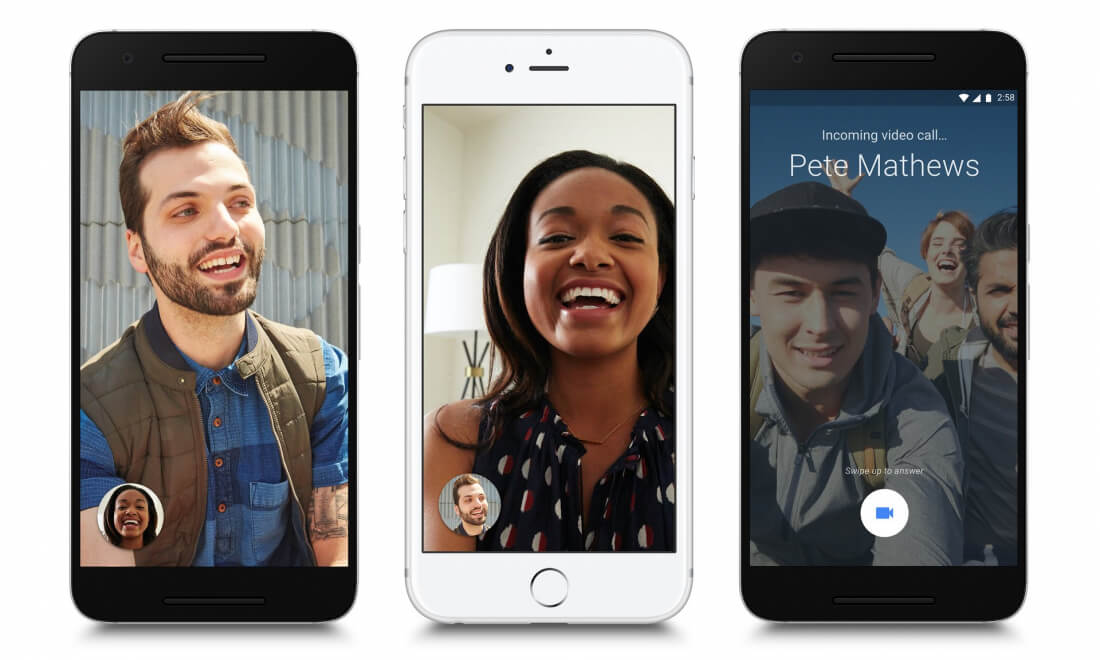 It also allows you to voice-call people. You can also record videos within the app, adding a variety of filters, and share it with anyone. Google Duo also features a "knock-knock" function. This means that the call receiver if allowed by the caller, will receive live visuals of the caller even before the receiver answers the call. Google Duo stays the highest order of its kind and will be the best application for video calling in 2020!
[googleplay url="https://play.google.com/store/apps/details?id=com.google.Android.apps.tachyon&hl=en_IN"]
Skype
Skype date its birth way back to 2003 before even FaceTime came into existence for IOS. Unlike Google Duo, Skype offers a diverse set of services to its users. With over 1 billion downloads recorded to date, Skype is one among the list slaying the category. It offers a basic high-quality video calling experience, so using Skype with a lousy internet isn't the best idea. They strictly don't compromise on quality.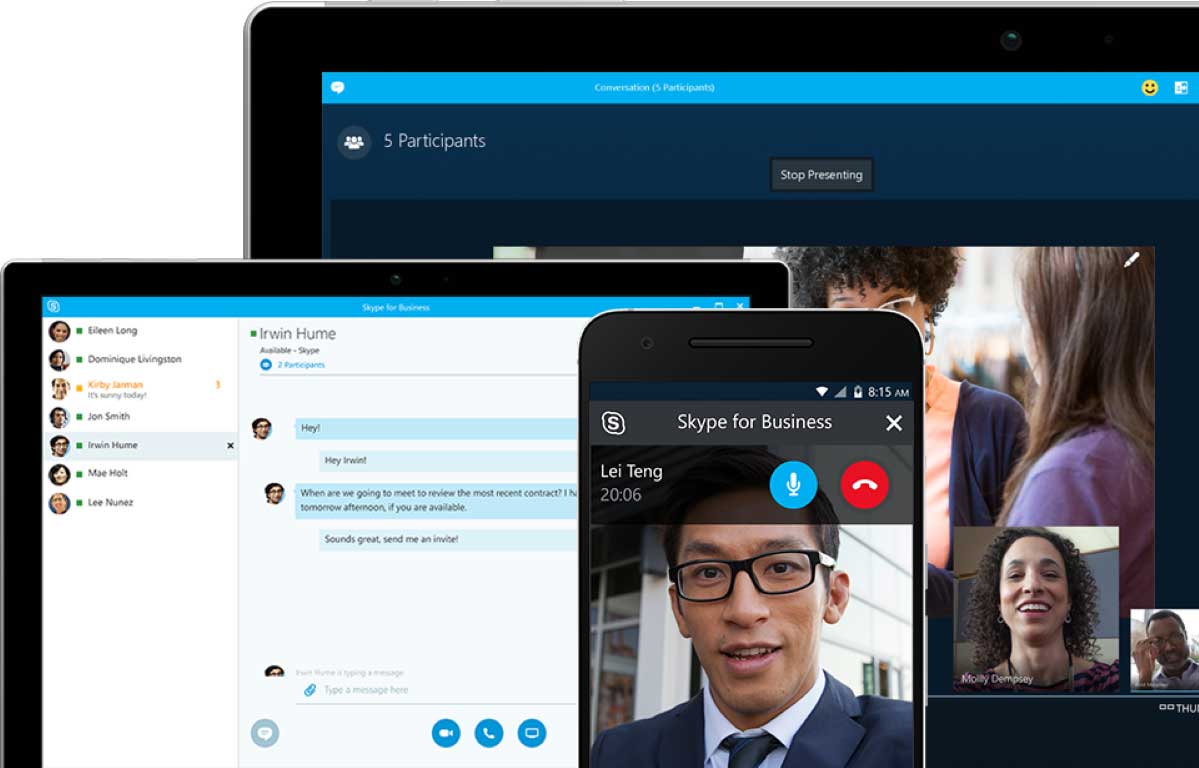 Apart from video calling, they feature voice calls, as well as a standardized instant messaging service. Skype is kind of a go-to place for anything. With its messaging feature, you can send any files of any form to the people you're connected with. Additionally, they've also featured the platform with the functionality of calling any cell phone or landline for a fee. Skype transformed a lot since its initial launch and is still recommended.
[googleplay url="https://play.google.com/store/apps/details?id=com.skype.raider&hl=en_IN"]
IMO
IMO was once at its peak time. It's famous for making video calls with the slowest internet connectivity. It also features a user-friendly and straightforward interface to users, making it compete well, among others. Most people prefer IMO as it doesn't reap your mobile data or wifi. You click the video call icon next to your contacts, and it'll place the call. But it'll keep things to minimal, ensuring only the necessary amount of data is used up for their functions.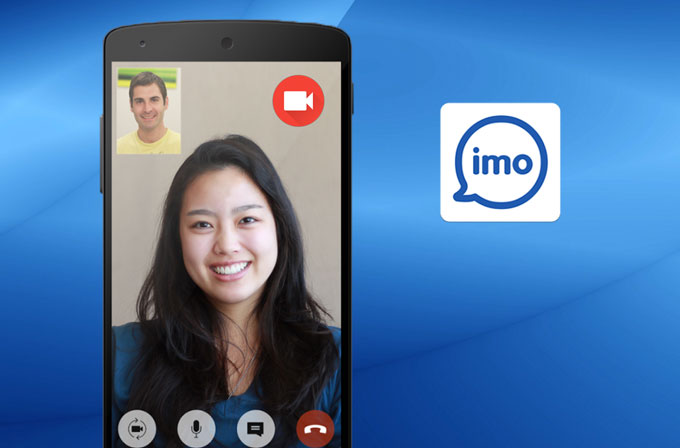 It also features a nice voice calling and messaging function. And it is packed with high encryption for anything transferred between the sender and recipient. Developed both for IOS and Android, its release dates back to 2007 and qualifies for this list in 2020.
[googleplay url="https://play.google.com/store/apps/details?id=com.imo.Android.imoim&hl=en_IN"]
Facebook Messenger
Developed by Facebook, this messenger has it all. Everything you're looking for, you'll get it there. From sending text messages to sending payments. Dating back to 2008, this application has evolved into quite an intriguing creations ever. Available for both Android and IOS, Facebook Messenger has a diverse range of features, including sending texts, making quality video and voice calls, instant games, location sharing, sending money(only in the US currently), etc.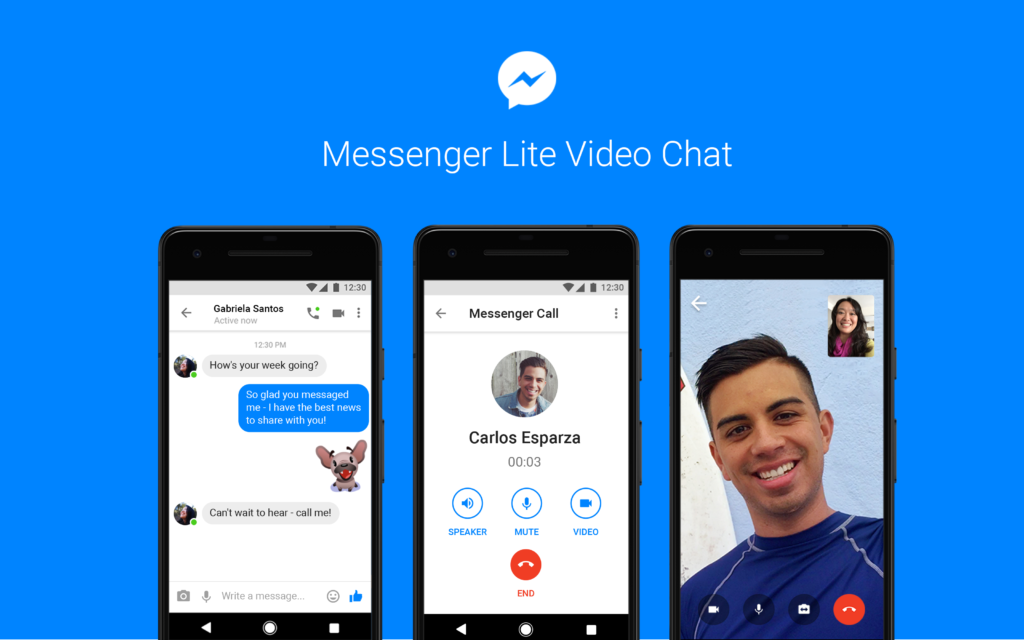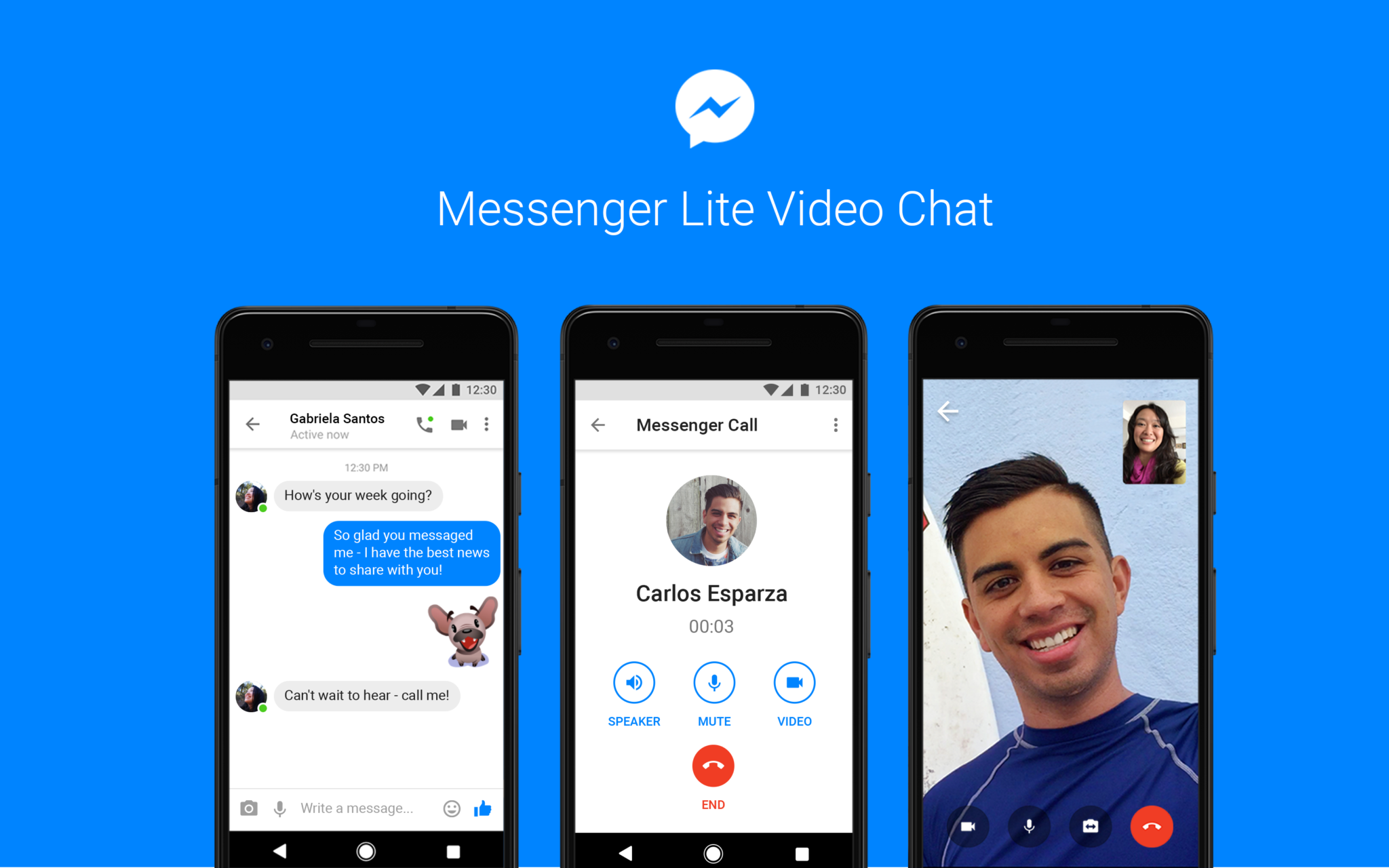 Although it's used for several activities, getting used to the application might be time-consuming for some people. The messenger released many significant updates since it first launched, later leading to instant games. With this, people can challenge and compete with friends on Facebook.
[googleplay url="https://play.google.com/store/apps/details?id=com.facebook.orca&hl=en_IN"]
Whatsapp Messenger
Concluding the list we have Whatsapp. Currently used by more than 2 billion users worldwide, Whatsapp has earned the title of being the world's most popular messaging application. It's a simple platform, with an easily understandable user interface. Whatsapp is the primary means of electronic communication over different parts of the world, including India, Pakistan, the UK, etc. It is a convenient application, allowing you to video/voice call your loved ones. Your network connectivity will impact the quality of calls, but they make sure to perform in the highest order possible!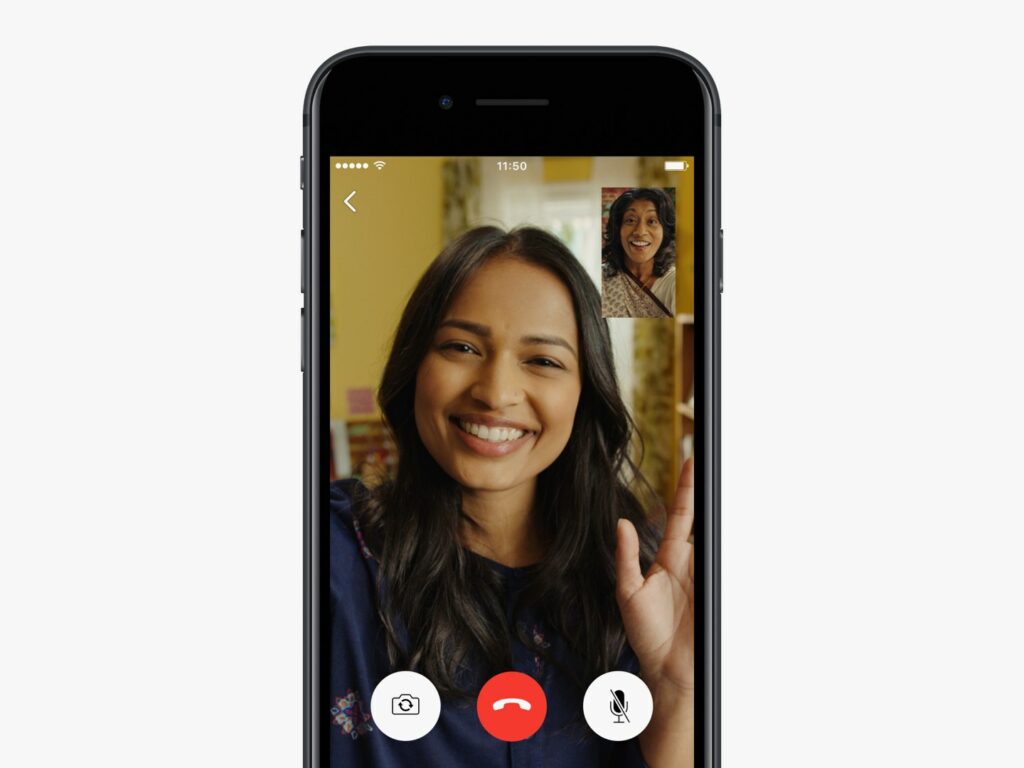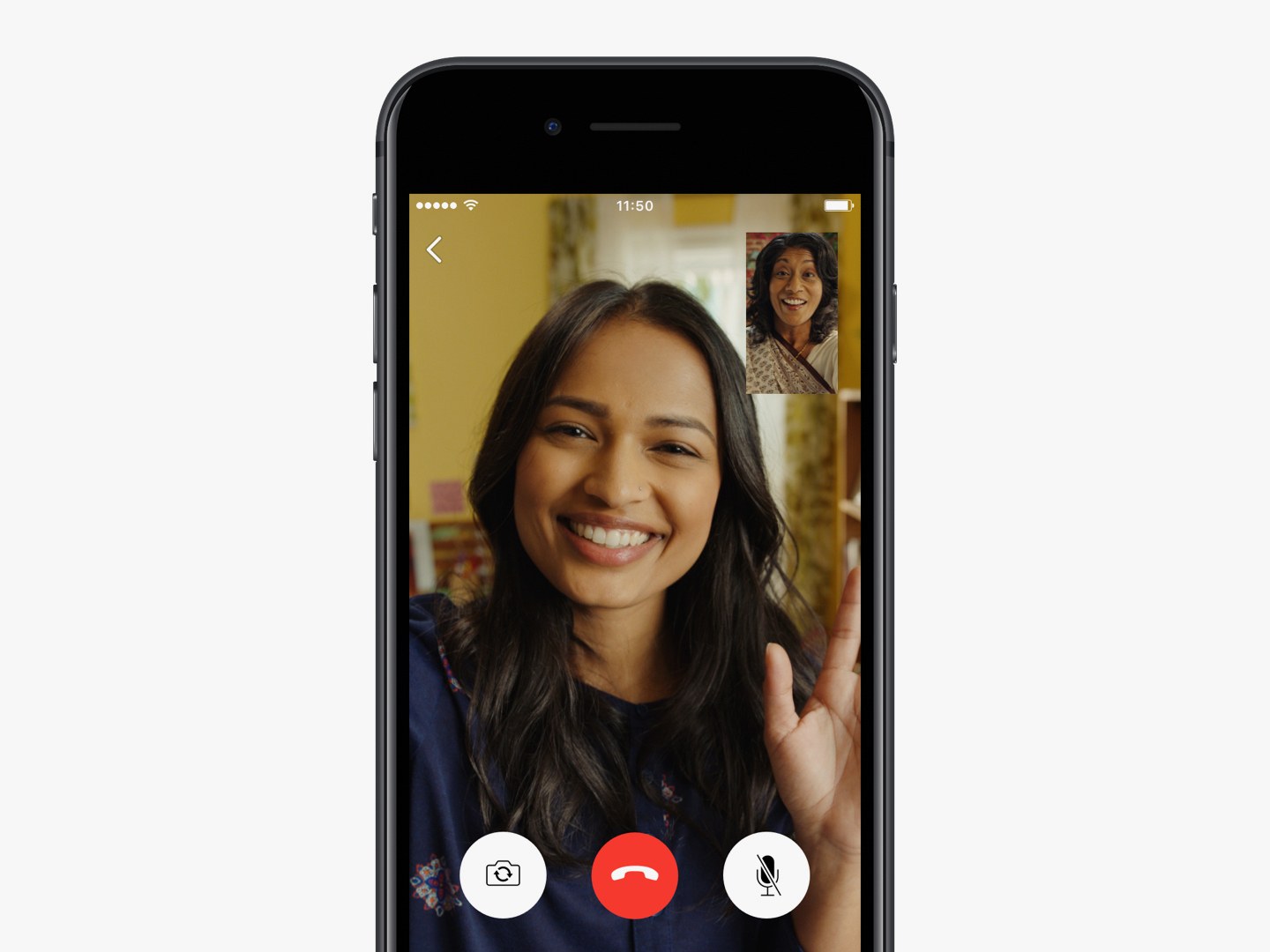 Conversations with the platform are end to end encrypted, ensuring the highest protection to its users. Whatsapp is available both on Android and IOS. Whatsapp uses the most simple way of communication in the list, and a major division of people prefer it for communication. The application features a lot of functions, including live location sharing. They also have Whatsapp web, allowing you to sync your WhatsApp account to your computer. Video calling on WhatsApp is easy, so is the entire application. Released in 2009, this application still works well with its features in 2020.
[googleplay url="https://play.google.com/store/apps/details?id=com.whatsapp&hl=en_IN"]
This is list is a guide for you to understand some of the video calling apps that can still perform well in 2020. Each application has functions that make them stand out from each other. It is up to you to decide and settle. From the oldest Skype keeping up with the modern Google Duo, this list is undoubtedly a competitive one. Depending upon your preferences, you can settle for any on the list. This depends on the quality of calls and internet you're willing to sacrifice, to be concerned about your protection in the digital world.