Activision's dynamic Modern Warfare reboot recently received its new Season 4 update. One of the newly introduced features in this update is the Fennec (Vector). This was first introduced in Modern Warfare 2 and subsequently seen in many entries in the franchise. It is well known for its ferocious rate of firing and comparatively negligible recoil. This is extremely beneficial for players using sub-machine guns.
Although the customization options for the Vector are vast, we have come up with what are arguably the most powerful builds for multiplayer and Warzone in Call of Duty: Modern Warfare and Warzone. Let us take a closer look at the same in our guide below.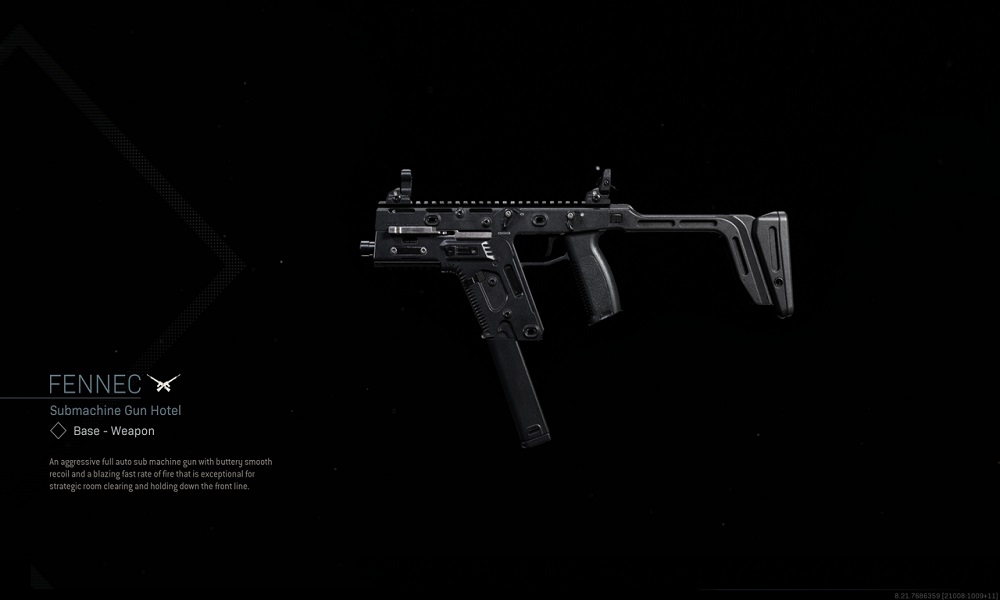 The Best Fennec (Vector) Attachments for Multiplayer in Modern Warfare
If you are using sub-machine guns in Modern Warfare multiplayer, you will have to get your targets in your line of fire fast and try to land the first shots as soon as possible. When you get up close and personal, you gain an advantage with the help of attachments that enhance your weapon's reaction time and precision. Considering these points, here are what we consider the choicest Fennec (Vector) attachments for multiplayer in Modern Warfare and Warzone.
​​​​​Barrel: ZLR 16 Apex
Muzzle: Monolithic suppressor
Rear Grip: Stippled grip tape
Stock: No Stock
Under-barrel: Merc foregrip
We all know that both the Merc foregrip and Monolithic suppressor are essential if you are using sub-machine guns in multiplayer. They enhance your precision, boost your hip fire, and help you evade enemies' radars. In addition to this, you will get an even clearer aim and boosted speed all-around when you use the Stippled grip tape and "No Stock" option. The ZLR 16 Apex barrel, available only with the Vector, will boost the speed with which you aim down sights, without compromising your precision.
These attachments will help you hold your own even against a horde of assailants, without needing to take a breath. Can you feel that sense of power coming on already?
The Best Fennec (Vector) Attachments for Warzone Loadouts
In this case, you will have to deal with long-range targets with powerful protective armor equipped. This, your Vector needs to take good care of your weapon's precision. The best option here is to replace attachments that enhance mobility with the ones that boost aiming speed and stability. You need not worry much, because the Vector already has negligible recoil. Warzone loadouts will generally require you to work with snipers, so you will have a good range anyway. With the help of this Fennec (Vector), you can be a significantly deadlier force to be reckoned with on the battlefield.
Barrel: ZLR 18 deadfall
Laser: Tac Laser
Rear Grip: Granulated grip tape
Stock: ZLR blade
Under-barrel: Commando foregrip
We have chosen to go with the ZLR 18 Deadfall barrel here instead of the Monolithic suppressor, because of the former covers all of the latter's strengths, and has the added benefits of boosting your range and stealth as well. Apart from this, it will improve your weapon's stability while aiming and its bullet speed as well. The remaining components make your weapon steadier and maintain its precision when firing at long range. Although this does compromise some of the gun's mobility, it is not really a big issue in Warzone.
We hope you have a great time trying out these new Vector builds in Modern Warfare and Warzone. You can check out our Windows Troubleshooting Guides, Gaming Guides, Social Media Tips and Tricks, iPhone Tips, and Android Tips. Moreover, you may also subscribe to our YouTube Channel to participate in our $150 giveaway contest. By the way, if you have any queries, doubts, or feedback, do comment down below with your name along with e-mail ID, and we will respond shortly. Thank you.