It's fascinating to see how the digital world is evolving. Tech giants are growing even bigger, giving away money as part of their promotion. One way how they do it is by giving away free recharges. There are applications that let you recharge not for a fee, but for a favor that you will do for them. This includes downloading apps, sharing the apps, taking quizzes and surveys, etc. The apps have been tested for authenticity reasons and they all prove to be legit.
Each of these apps are different and unique in some way. The amount of free credit they give is different as well. However, it is always a good idea keeping 2 or more of these apps on your smartphone, and of course, spend a few minutes on them. Some of them also have to the option to withdraw the accumulated credit into Paytm cash. So it's better that we reap the benefits while it's still there. With that said, we'll look into some of the Best Free Recharge Apps for Android in This 2020.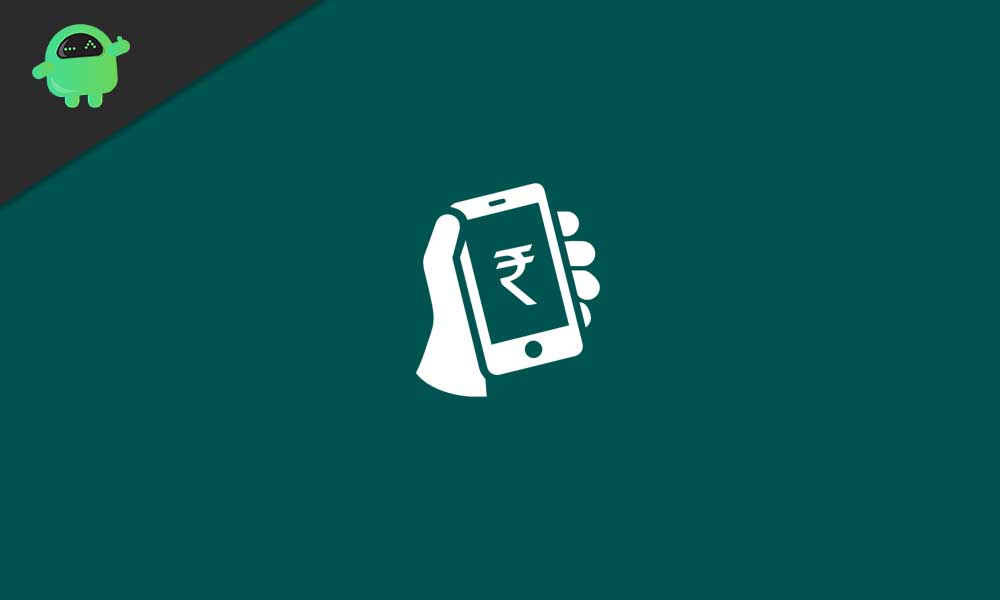 1. Free Recharge by Amulyam
Breaking off the list, we have Free Recharge by Amulyam. Amulyam let's you collect points for free recharge by means of Trivia, Vocabulary, Login credits, Quiz, Poll, Rating other apps, etc. You also have the potential to earn Rs.111(per person) by referring to a friend.
[googleplay url="https://play.google.com/store/apps/details?id=com.amulyam&hl=en_IN"]
2. Earn Talktime
Coming second on the list is Earn Talktime. They have been operating for a long time now and it is one of the most trusted applications for most users. They give you free recharge credits through means of completing surveys, downloading apps, shopping for cashback, and completing bonus tasks. Furthermore, you have the potential to earn up to Rs.999(per person) by referring to friends.
[googleplay url="https://play.google.com/store/apps/details?id=info.earntalktime&hl=en_IN"]
3. Data Recharge & Data Saver – Databack
Databack lets you save data you spend on your mobile. The data that you save can be accumulated for a free recharge, or even Paytm cash. Databack will save up to 25% of your data every day, helping you to keep the data usage to a minimum. You can win up to 50mb of data through "Spin & Win" daily, and even 100mb of data every time a friend that you referred to joins the application.
[googleplay url="https://play.google.com/store/apps/details?id=free.mobile.internet.data.recharge&hl=en_IN"]
4. Free Recharge by TaskBucks
TaskBucks is fairly an advanced company with a few big titles under their name. Their Free Recharge app is relatively new. They let you collect coins by completing quizzes, tasks, inviting friends, participating in daily contests, etc. The coins you collect can be used for free recharges or can be withdrawn in Paytm cash.
[googleplay url="https://play.google.com/store/apps/details?id=com.taskbucks.taskbucks&hl=en_IN"]
5. PayTunes – Free Recharge
PayTunes customize your ringtone with ad jingles. So whenever someone hears the ad when calling, you'll earn the points. You also get 10% cashback on recharges via PayTunes. You can redeem the points you collect for free recharges, and at the same time get 10% cashback on it.
[googleplay url="https://play.google.com/store/apps/details?id=com.paytunes&hl=en_IN"]
The applications above went through tests to check their authenticity. They were able to successfully payout and make free recharges. However, you can also use these 5 apps simultaneously, which will deliver a better result to you. Using them simultaneously will help you reap the benefits from each app, all at the same time. Certainly, there are even more apps of the same kind but they don't prove to be actually paying out the customers. Because some that were tested didn't successfully payout or were at some point choppy and failed to process requests. Hence, we exclude those and we're up to with this list.