Apple has been one of the most desirable brands that smartphone consumers across the globe want to own. The hype around Apple devices and iPhones, in particular, is such that, people are ready to shed a huge sum of money just to get Apple's latest piece of tech. In India, it is very much the same, or we can say that the hype of Apple products, especially, iPhones is so huge that it has once again topped the premium smartphone segment grabbing a market share of 55%, thanks to the brilliant sale of iPhone 11 series devices. It is without a doubt, that India is one of the leading market for Apple iPhones, and in line with that, the company recently launched its first-ever, mid-range Apple iPhone, the iPhone SE 2020.
Some of you might call the iPhone 5c as the mid-range smartphone from Apple, but iPhone SE 2020 is a proper mid-ranger that comes at a price tag of $400, which is insane considering the fact that Apple sells Mac wheels for a staggering $1000! Talking about the iPhone SE 2020, you get the latest and greatest chipset Apple has currently to offer, i.e. the A13 Bionic chipset. But, as you would expect from a mid-range phone, especially from Apple, there are certain features that are likely going to miss out on this piece of phone from Apple. If you happen to own an iPhone SE 2020 and are looking for the best accessories that you can couple with it, then you are in the right place. As in this post, we will give you the best iPhone accessories that you can buy for your iPhone SE 2020. With that being said, let us take a look at the article itself;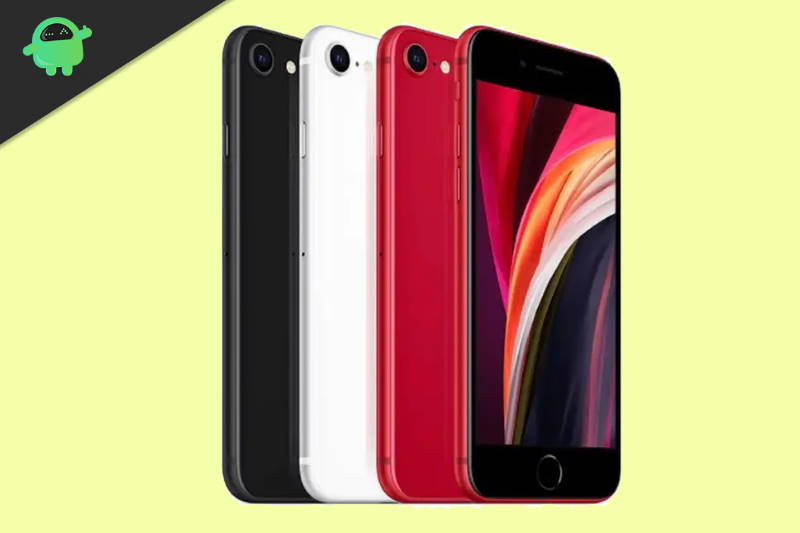 iPhone SE 2020 – Overview
As mentioned above, the iPhone SE 2020 comes with the latest A13 Bionic chipset which is also found in Apple's premium flagships, the iPhone 11 series. This adds much value to the device as you can expect the best performance out of this mid-range iPhone as well, as you would expect from premium phones. The iPhone SE 2020 sports a 4.7 inch 1334×750 IPS LCD (16:9), with 625 nits max brightness. In the RAM department, it has 3 GB of RAM and comes in 64/128/256 GB of internal storage options. One department, where Apple has clearly made some compromise in the camera department.
Although not bad, the iPhone SE sports a single 12 MP lens setup instead of a dual or triple camera setup, but still produces some nice quality images comparable and sometimes even better than its counterparts. In the front, you get a 7MP selfie shooter which is also decent. The iPhone SE does not go with any sort of notch and retains Apple's older, iPhone 8 design (the device is basically an iPhone 8 with the latest A13 chipset) and houses a fingerprint scanner in the TouchID. It is IP67 rated, does not come with a headphone jack, sports a tiny 1821 mAh battery.
Best iPhone SE 2020 Accessories in 2020
Here is our curated list of high-quality accessories that you can couple with your iPhone SE and make the most of it:
Cases for iPhone SE
Well, we all dig the Apple design and that Apple logo which sort of depicts the premium class in itself. But, in order to maintain the newness of your iPhone SE, you need to slap a case on it to keep it new for a longer period of time. In case you are looking for all-round protection for your iPhone SE then, you should definitely go for the Spigen Liquid Air Back Cover Case. It is thin, lightweight, and gives protection to your phone without sacrificing on the phone's weight.
Another Spigen cover in our list is the Spigen Neo Hybrid Herringbone Back Cover Case that provides solid protection from accidental drops and protects your phone from regular smudges and more. If you want to show off that hyped Apple logo on your phone but don't want to miss out on the protection of your phone at a cheap price then, you can go ahead with the Golden Sand ShockProof TPU Semi-Clear PC Rugged Frosted Back Cover.
Fast Charging Wired Adapter
One of the best things that the iPhone SE packs, is the support of 18W fast charging. But as you expect from Apple, the 18W fast charging power adapter is missing from the box contents and you have to buy it separately. But, don't worry as we have some options curated for you. Well, when it comes to buying a trusted accessory for a phone Aukey is the name that pops up and we have the Aukey 18W USB PD Charger that you can pair up with your iPhone SE to charge it with its max capacity from 0 to 50% charge in about 50 minutes.
A similar product is available from CHOETECH that also serves the same purpose.
Fast Wireless Charging
In my opinion, if your phone supports features like wireless charging or a high refresh rate, then you should go ahead and make use of these features without thinking much. Although there is no availability of a high refresh rate on the iPhone SE, you can definitely make use of its fast wireless charging. But, you have to buy the wireless charging pad from outside and we have two Anker wireless charging pads, which is PowerWave I and PowerWave II.
The PowerWave I can give a max output of 10W while the PowerWave II gives out 15W of max output. A nice companion if you wish to take advantage of the wireless capability of your iPhone SE. However, if you wish to charge two devices, say your AirPods and iPhone SE at the same time, then you can make use of  the CHOETECH Dual Fast Wireless Charger.
Best Wireless Earphones
It is a no brainer that the Apple iPhone SE comes without a headphone jack, meaning that you have to buy a set of wireless earphones if you want to listen to music from your phone. Well, your best bet, for awesome sound and the best compatibility for an Apple phone would be without a doubt the Apple AirPods. Being an Apple product you do not have to worry about connectivity and audio.
You can choose between Apple AirPods or the AirPods Pro based on the budget that you have. Or else you can also go for Anker Soundcore Liberty Air 2 or the Anker Soundcore Life P2 which are other cheap options that you can make use of with your iPhone SE.
iPhone SE Car Holder
It is not advised to use your smartphone while driving your car. But in order to use it for other purposes like navigation, etc, you can make use of the car holder available to safely secure your phone on to the dock of your car and drive worry-free. There are two options, one the iOttie Easy One Touch 4 which you can use to mount your iPhone to the dashboard of your car, or the other SCOSCHE MQ2V MagicMount which you can use to mount your phone on your car's AC went.
There are other alternatives as well as listed below.
Screen Protector
The best screen protector that you can buy for your iPhone SE is the Spigen Tempered Glass Screen Protector. Other alternatives that you can go for is the amFilm Glass Screen Protector and JETech.
So, there you have it from my side in this post. Let us know in the comments below if you liked this post and liked our curated list of accessories that you buy for your iPhone SE phone from Apple. Let us know in the comments below if you liked this list or you have some of your favorite accessories that you want us to add to this list. Until the next post…Cheers!