Call of Duty Warzone is one of the most popular battle-royale games in the market right now. The game has a huge follower base and is fun to play. There are several weapons that you choose in the game, but this post is all about the RAM-7 assault rifle. If this is your primary weapon of choice, then we've got the best loadout option for the RAM-7, which is a bullpup assault rifle in a small package. The gun is great for close quarter combats. Without further ado, let's take a look at the best loadout for RAM-7 in Call of Duty Warzone.
Best Loadout for RAM-7 Assault Rifle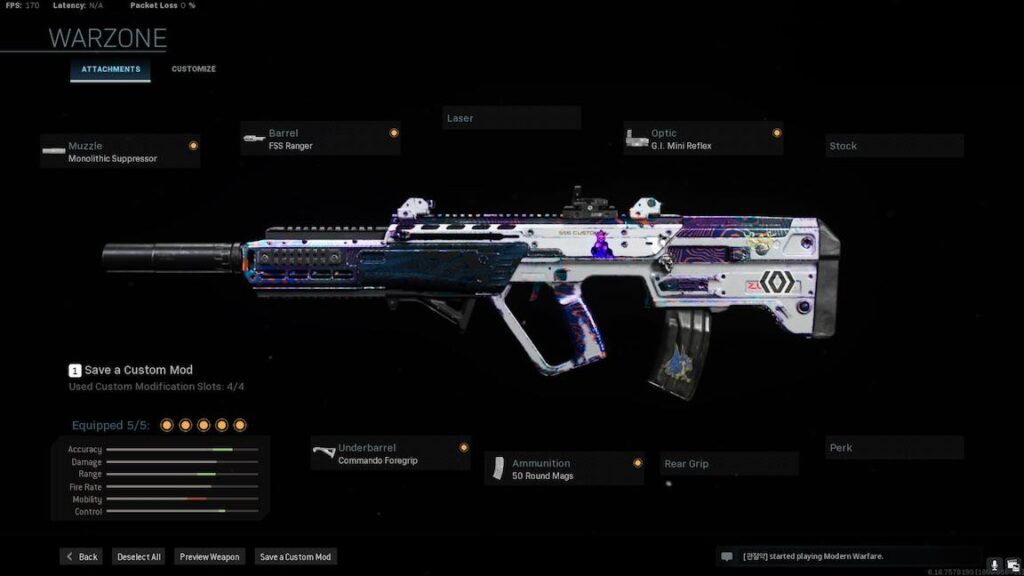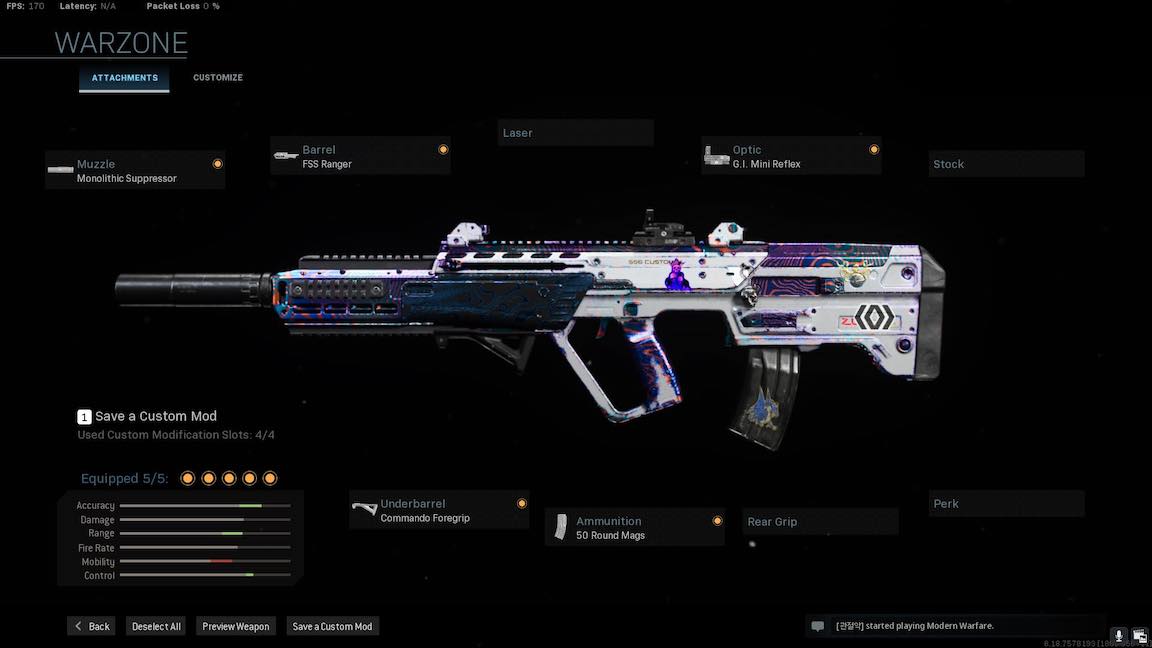 This build greatly improves the range of the RAM-7 assault rifle, adds sound suppression, and enhances several characteristics of the weapon. However, all the added attachments do increase the weight of the gun, which will affect the mobility and movement speed.
Muzzle – Monolithic Suppressor
The Monolithic Suppressor is the best suppressor in Call of Duty Warzone, and you can use it on the RAM-7 AR to increase range. It also provides top notch sound suppression so you can play in stealth mode. The range is improved by 7.5 percent, but the Aim Down Sight is slower by +1 frame due to the added weight.
Barrel – FSS Ranger
If you want more range out of the RAM-7 rifle, then you will need to use the FSS Ranger barrel. This is a full enclosed 460mm barrel that offers improved range, faster bullet velocity, and enhances the recoil control. The range of the weapon is increased by 40 percent. However, the extra weight causes the movement speed to reduce by 4 percent, and the Aim Down Sight slowed by +4 frames.
Underbarrel – Commando Foregrip
The Commando Foregrip is a heavy weight angled grip that improves and enhances recoil stabilisation as well as aiming stability. During heavy fire, the added weight makes it easier to control, but it does affect the movement speed by -1 percent.
Magazine – 50 Round Mags
Extended magazines are always a good idea as they can reduce the time between reloads. The 50 Round mags can be used with the RAM-7 AR, but the slight increase in weights reduces the movement speed by 1 percent.
This is one of the best loadout for RAM-7 in Call of Duty Warzone, and it is ideal for both close range and long range combat. However, the 9mm ammunition may not be very useful in long range battle. If you want to improve mobility of the weapon, you can swap the Commando foregrip with the Stippled grip tape. If you've got your own loadout for the RAM-7, then do let us know using the comments.
Source – Reddit