The role-playing action game Horizon Zero Dawn by Sony Interactive Entertainment was released in 2017 for PS4. But now, this game is also available for Microsoft Windows. Horizon Zero Dawn has some major issues at launch due to Low PC performance like lagging, rendering problems, and many more.
Now we are here to help the players of Horizon Zero Don us on Best PC settings for Horizon Zero Dawn. Moreover, the system requirement for Horizon Zero Dawn. Well, let's get started.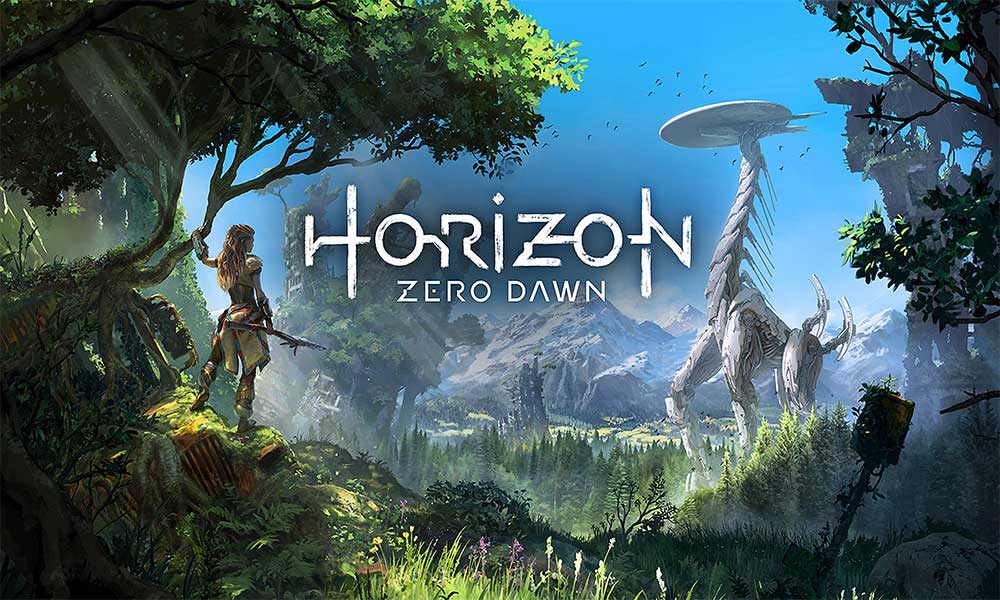 Best PC Settings For Horizon Zero Dawn
Minimum System Requirement
CPU: Intel Core i5-2500k(3.3GHz) or AMD FX 6300(3.5 GHz)
CPU Speed: Info
RAM: 8 GB
OS: Windows 10(64bits)
Video Card: Nvidia GeForce GTX 780 (3GB) or AMD  Radeon RX 580 (8GB)
Pixel Shader: 5.1
Free Disk Space: 100GB
Dedicated Video Ram: 3 GB
Recommended System Requirements
CPU: Intel Core i7-4770k(3.5GHz) or Ryzen 5 1500X (3.5Ghz)
CPU Speed: Info
RAM: 16GB
OS:  Windows 10(64bits)
Video Card: Nvidia GeForce GTX 1060 (6GB) or AMD Radeon RX 580(8GB)
Pixel Shader: 5.1
Vertex Shader: 5.0
Free Disk Space: 100GB
Dedicated Video RAM: 6GB
Best System Specifications
CPU: Intel Core i9-10900k
CPU Cooler: Cooler Master, Masterliquid 360P Silver Edition
RAM: 32GB HyperX Predator RGB (3,200MHz)
Motherboard: MSI MEG Z490 Godlike
SSD: ADATA XPG SX8200 Pro(1TB)
Power Supply: Phanteks RevoltX 1200
What Are The Best PC Settings?
| | |
| --- | --- |
| Settings | Inputs |
| Preset | Custom |
| Textures | Medium |
| Model Quality | Ultra |
| Anisotropic Filter | Ultra [Currently not working] |
| Shadows | Medium |
| Reflections | Medium |
| Clouds | High |
| Anti-Aliasing | TAA |
| Motion Blur | Off |
| Ambient Occlusion | Medium |
Even in 2020, it is quite tough for the latest hardware available to cope up with the game's high graphics settings. So in order to get a balanced performance, you have to try the mentioned settings that we have tested.
However, if you still face problems while launching the game with the settings mentioned above, then you may try to lower down the setting a bit and try to relaunch the game.
In the Display option, go to Adaptive Performance and set the FPS limit to 60FPS. This will automatically lower and increase the game resolution for maintaining a smooth frame-rate experience for you.
Now from the Render Scale option, you can manually lower the resolution in increments of 10%, which means suppose the game is running at an average of 57 FPS, and with the help of rendering scale, the remaining FPS can be fixed quickly.
That's it for now. We hope this guide helps you with the best PC settings for running Horizon. Check out our Windows Guides, Gaming Guides, Social Media Guides, iPhone, and Android Guides to read more. However, if there are any queries or feedback, comment down with your name & email ID. We will try our best to reply soon. Also, subscribe to our YouTube Channel to watch awesome videos on gaming and smartphone tips and tricks. Thank you.