In this tutorial, we have listed the best Sims 4 expansion packs that deserve a try. Sims is among the best and most renowned life simulation game franchise. Its fourth installment was released way back in 2014, but still, the craze hasn't settled down. While the game was somewhat criticized for its lack of content, it has made up for that by releasing many additional contents. As of now, there are seventeen stuff packs and nine-game packs.
Likewise, there are nine expansion packs as well, and in this guide, we will be focusing on just that. These expansion packs add tons of goodies and new content to the game. For example, you could enjoy university life, get into the work mode, or even welcome four-legged pets to your abode. On that note, here are the best Sims 4 expansion packs that you should try out.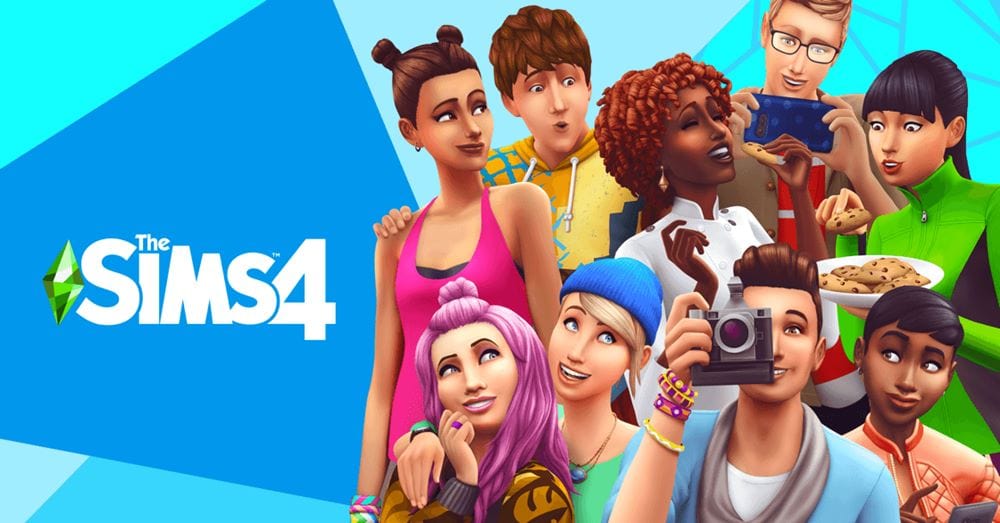 Best Sims 4 Expansion Pack
These expansion packs come at a cost, hence it is recommended that you get first-hand information about them before proceeding with the purchase. In this regard, the below list shall come in handy in shaping your buying decision. Follow along.
Seasons Sims 4 Expansion Pack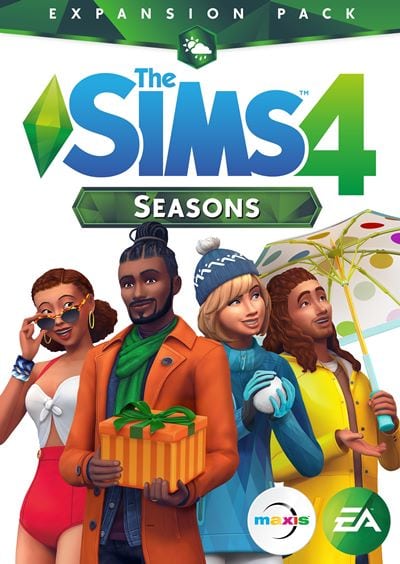 The first one in this list of the Sims 4 Expansion pack introduces new seasons and weather to the game. It gives you the power to control and modify the weather as per your likings. Furthermore, the addition of a calendar is getting a lot of praise, as it gives you the option to easily schedule all your events.
Then there will also be some traditional holidays, outfits, and decorative items for each of these seasons that you could try out. Staying true to its theme, it has added a new career option Botanist as well.
Discover University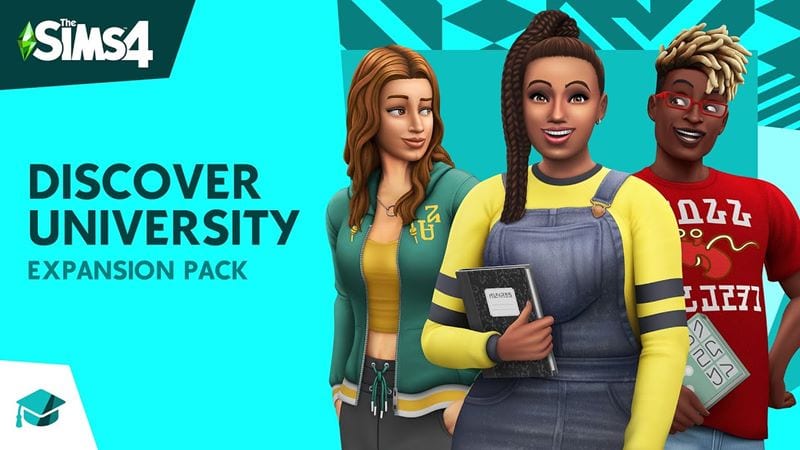 Its time to head back to the University and enjoy your college days. This has been made possible by the Discover University Sims 4 Expansion pack. You could live on or off-campus, join various college clubs, or get yourself engaged in tons of co-curricular activities.
If the latter is of more interest to you than the classroom studies, then you have to option to skip those lectures as well. However, you might have to face the consequences accordingly. This pack also adds Britechester to the map. This in turn introduces two new universities, namely the University of Britechester and Foxbury Institute.
City Living Sims 4 Expansion Pack
This Sims 4 Expansion pack gives you the option to visit the beautiful San Myshuno city. This place has some high rises, apartments, and penthouses and introduces the city lifestyle in all its glory. Likewise, it has also added some work from home career options, including Critic and Social Media Influencer.
Apart from that, there are tons of activities that you could try out or places to explore. A visit to the Spice Market, Karaoke Bar, Geek Con, and should definitely be on top of your priority list. Then there is also a Romance Festival, designed especially for our romantic Sims!
Island Living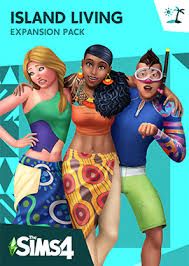 This Sims 4 expansion pack takes you to the island of Sulani. There you will be able to welcome a plentitude of new features. For example, you could try out sea diving or go fishing. Likewise, it also ends up adding lifeguard as a career option, and not to the mention the playable mermaids (which are few and far in numbers). You could also interact with the locals of that region and bring up a healthy island community.
Cats and Dogs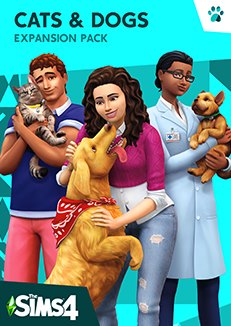 As is evident from its name, the Cats and Dogs Sims 4 Expansion pack adds your favorite pets to this game. This in turn also gives you the option of going for a career in Vet or start your own veterinary clinic in Brindleton Bay.
However, once these pets get hit by the bug that makes them sick pretty quickly, then you might have a hard time dealing with these four-legged creatures. Therefore, it's advised to take good care of them right from the start and save yourself and these creatures from the hardships.
Get Together Sims 4 Expansion Pack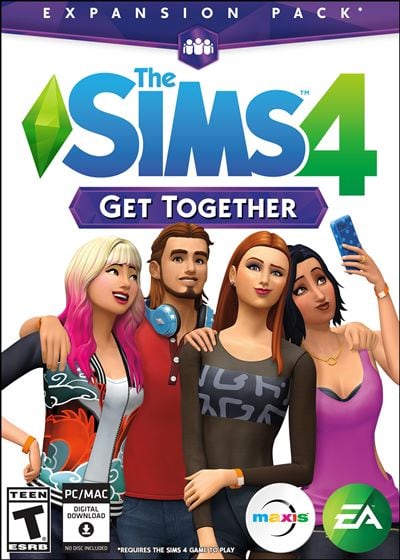 If the extrovert within you is calling to expand your friend circle, then look no further than this Sims 4 expansion pack. Taking you to Windenburg, it introduces the club system. This in turn allows you to create your own clubs with up to 8 members. Then you could call for a meeting in the secret underground basement, make your own rules, and dress accordingly.
You have complete authority over what types of activities you could promote and what doesn't fall in your domain. The activities such as foosball, darts, and arcade machines will be liked by one and all. Then the DJ, Dancing skills, new foods and drinks, and barista will add more flare to the overall gameplay.
Eco Lifestyle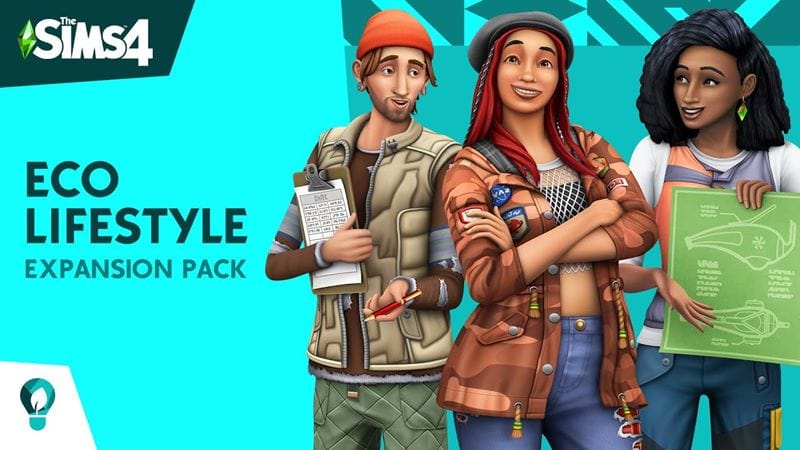 The newest addition to the Sims 4 Expansion pack, it majorly focuses on eco-friendly living. You have the option to improve your eco-footprints, recycle, and upcycle products. Likewise, the pack has also added a new world, Evergreen Harbor, whose conditions are totally dependent on the actions of the Sims.
You could either turn them into a lush green surrounding or give it another one of those polluted smog environments. Eco Lifestyle has also added some new objects in the form of solar panels and wind turbines.
Get Famous Sims 4 Expansion Pack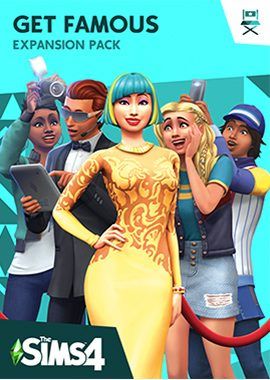 If you have ever wanted to become famous, then the Get Famous Sims 4 Expansion pack is here to help you out. In sync with its offering, it has added two interactive career opportunities. These are the acting career and a social media influencer.
And if we are talking about being famous, then there has to be a mention of luxurious and costly objects. The new Del Sol Valley city has made sure that the rich ones don't end up disappointed, by introducing luxury mansions for the rich and famous Sims.
Get To Work Sims 4 Expansion Pack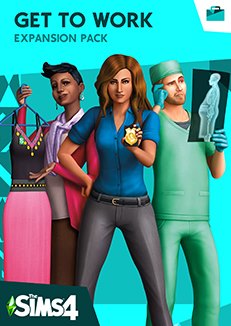 This is the first Sims 4 Expansion pack and has added three new career options: Doctor, Detective, and Scientist. But it doesn't end up here. You could also build your own retail store or even start up your own business. Furthermore, it has also made sure of the extra-terrestrial world.
In this regard, it has introduced a new planet named Sixam, as well as some playable aliens. There has also been an addition of a couple of new skills (Baking and Photography). However, this pack might get repetitive after a while, and this is one major complaint that some users have with Go to Work.
With that, we conclude this list on the best Sims 4 Expansion pack. Each of them is unique in its own perspective and beholds some interesting and distinctive features. Do let us know your preferred pack from the aforementioned ones in the comments section. Rounding off, here are some iPhone Tips and Tricks, PC tips and tricks, and Android Tips and Trick that you should check out as well.