Free to play battle royal games are always popular and you might have already heard about some of the popular titles like PUBG, and Call of Duty. The latest iteration of Call of Duty (aka COD) released this year, is the Call of Duty Warzone. This latest version of the game was released in March 2020 for Xbox One, PlayStation 4, and Microsoft Windows. The game is published by Activision and is developed by Infinity Ward and Raven Software.
Battle royal games offer you an arsenal of weapons and sometimes it becomes pretty tough to choose among the best weapons. Well, if you are an avid COD warzone player and are have a burning question in mind regarding the best SMG weapon in Call of Duty Warzone, then you are at the right place. As in this post, we will give you the list of the ultimate and the best SMG weapons that you can go for in COD Warzone. With that being said, let us get straight into the article itself:
Best SMG Weapons in Call of Duty Warzone
Well, nothing can be touted to be the "best" weapon in any game as all the weapons are made to prove their mettle in a certain situation and it totally boils down to personal preference. However, there are a few SMGs that you also would agree to be some of the best weapons available in the Call of Duty Warzone game. Adding them to your loadout will give an edge over your opponents to finish the game, with slight ease. As per my opinion, below is the list of the best SMG available in COD Warzone: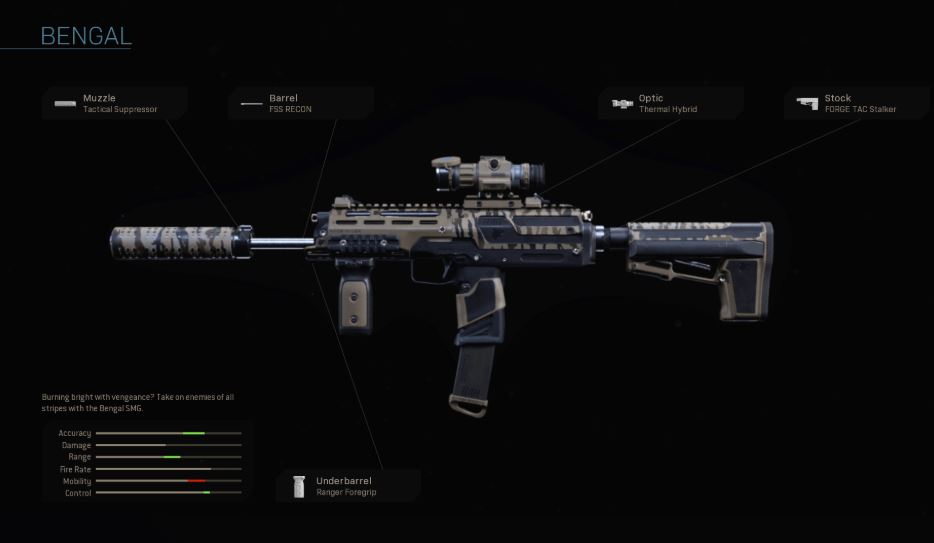 Out of the pack, hands down the best SMG to play within the game is MP7. And why are we saying it?? Well, its fire range and mobility is difficult to topple. MP7 has low recoil and also a full clip of the gun will get you with a lot of kill count. Besides, MP7 has low recoil making it one of the stable SMGs available. Note that it is a Legendary weapon and can include up to 5 attachments. And here is out guide on how you can improve the performance of this weapon:
Muzzle: Monolithic Suppressor
Barrel: FFS Recon
Stock: No Stock, Forge TAC Ultralight
Underbarrel: Merc Foregrip
Ammunition: 60 Round Mags
Rear Grip: Stippled Grip Tape
So, there you have it from my side in this post. Well with proper attachments you can make this deadly weapon more deadly. Let us know in the comments below if you liked this guide on the best SMG weapons in Call of Duty Warzone or not. Until the next post…Cheers!