It would be a hard time when you forget your iPhone password or enter the wrong password too many times on your mobile and result in an error message being displayed on your screen which says iPhone is disabled.
Then "How do I unlock my iPhone?" will be your first concern. In this article, we have identified a few simple ways which can be done by using a working computer and a fast-paced internet so that you can easily and quickly enable, and get access to your iPhone. 
Way 1: Unlock iPhone 11/11 Pro [Max] via PassFab iPhone Unlocker
If you want to access your disabled iPhone without facing any difficulty, then we strongly recommend you use third-party software to help you overcome the problem. To be honest, there is an unevenness of software quality on the internet that can be ineffective or unreliable, however, through our strict and professional selection, PassFab iPhone Unlocker stands out and will be your safest option to unlock iPhone 11/11 Pro [Max]. 
1.1 Why PassFab iPhone Unlocker is the Best?
Easy to use;

Unlock all types of screen lock including 4-digit code, 6-digit code, touch ID and face ID;

Fully compatible with the latest iOS/ iPadOS 15, iPhone 13 and more;
1.2 How to Use?
Step1: Launch PassFab iPhone Unlocker
Once you are able to successfully install the software on your computer, click on "Start" on your screen under "Unlock iOS Screen." This will let the bypassing start on your iPhone.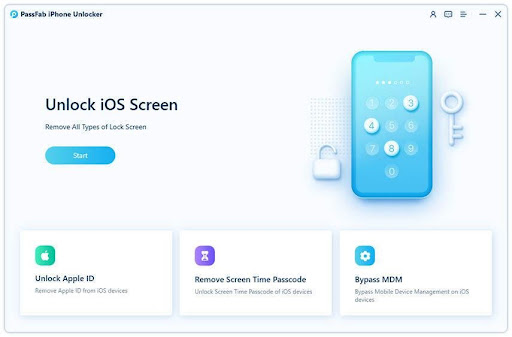 Step 2: Connect Your iDevice to Computer
Next is to connect your iPhone 11 or any other device to the computer and you can use a USB cable that comes with your mobile, and click on next to continue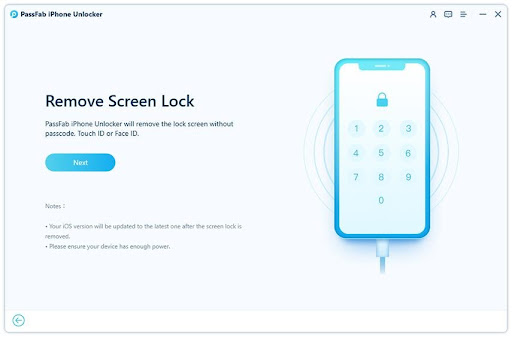 Step 3: Download and Save Firmware Package
 In order to download the correct firmware package, choose the correct path. And wait for a few minutes and check your network connection is prepared well.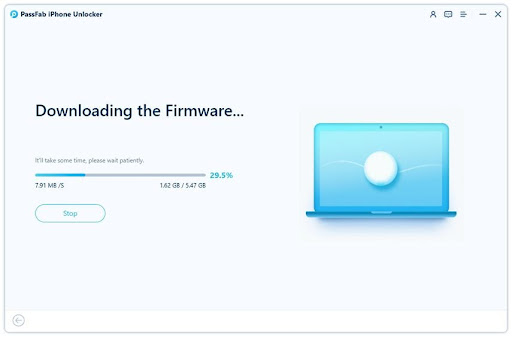 Step 4: Remove Lock Screen Passcode Successfully
Once the correct path has been downloaded, click on Start Remove, so that screen lock is started to be removed from your iPad. Lastly, wait for the process to complete. Afterward, you'll be able to set up your device without the screen lock.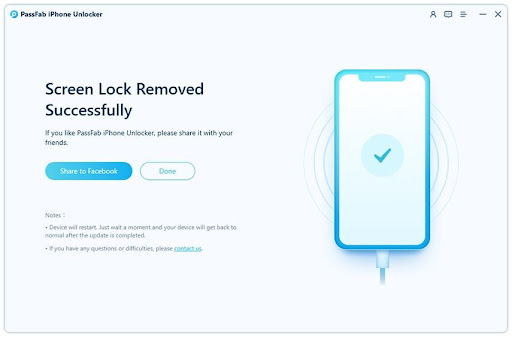 Way 2: Unlock iPhone 11/11 Pro [Max] Remotely via iCloud
For wiping the disabled iPhone error, and to start it all over again by a much simpler and effective way is to use iCloud. However, this way is only possible if you know the Apple ID and password and have enabled the option of "Find my iPhone" on your iPhone 11 or 11 Pro [Max]. Follow the instructions below to easily recover your mobile.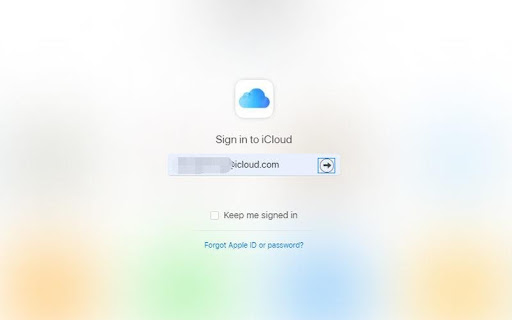 On your Mac, or any other computer (Dell, HP, Lenovo, etc), or maybe another iPhone or iPad you might have at your place, you just need to log onto icloud.com from the chosen device, and then click on Find iPhone (remember the option must be enabled in your phone). Select the iPhone that you want to unlock and click "Erase iPhone" and enter the Apple ID password again.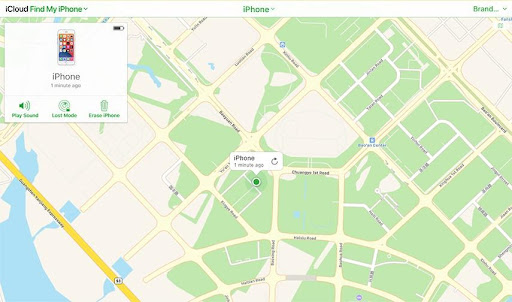 And finally,  you are done with the simple process. 
 

Way 3: Unlock iPhone 11/11 Pro [Max] via iTunes
If the above mentioned do not work, then unlocking iPhone 11/11 Pro [Max] by using iTunes will be another effective way.  Before using this method, you have to put the iPhone into recovery mode first.  
Please follow the 3 simple steps below to know how to unlock iPhone 11/11 Pro with iTunes.
Step 1: You are supposed to Launch the latest version of iTunes on your computer.
Step 2: Press and hold the Volume Up/Down and the Side buttons until the Power off slider appears. Drag this slider and power off your iPhone. Connect your iPhone to the computer while holding down the Side button. Continue to hold this button until the Recovery Mode screen appears.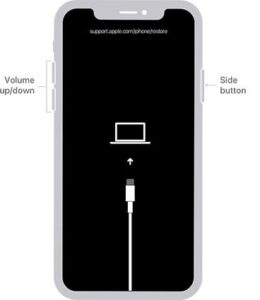 Step 3: Finally, click on "Restore" to restore the iPhone from the most recent backup. And now you can reset the screen lock passcode now. 
Frequently Asked Questions:
1. How Many Times Can You Try to Unlock an iPhone?
You can only enter the wrong password 9 times, more than that your phone will be locked with a prompt "iPhone is Disabled, connect to iTunes".
2.How to Backup Data before Resetting?
You have a high risk of losing data if you are locked  out of your iPhone for forgetting password. So it's very important to back up your data every so often. However, if your iPhone has been locked already. You still have a chance to unlock your iPhone if your locked device can be detected by iTunes, you can: 
Step 1: Connect iPhone to iTunes with USB and click the phone icon.
Step 2: Click "Summary" and choose "Back Up Now".
Step 3: Wait for the backup to complete.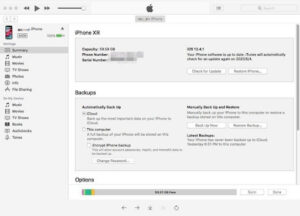 Conclusion: 
That is the full guide on how to unlock iPhone 11/11 Pro [Max]. If you are getting the alert of iPhone is locked or disabled, then this is the perfect article for you to refer to.  And we strongly recommend you the tool of PassFab iPhone Unlocker which is the most efficient method to unlock your iPhone 11 without password. 
Bonus 
Now it's the time of the PassFab Black Friday Sale 2021, you can have chances to get free products and the biggest discount. Come and join now!