Spam callers have been a problem since the popularity of the old model telephones. When the old model telephones became smartphones and became more popular among all kinds of people spammer issues rose to an annoying level. It can be really annoying getting some spam calls when you are busy with something important. In today's world, everyone at some point in time would have faced the annoying spam call issue. The smartphones which always made a solution to the user's issues had one for the spam call issue too. Smart way of blocking all spammers from calling was the solution found by smartphone manufacturers and other third-party app developers. If you are unaware of how to block unknown or spam callers on iPhone X, here is a guide for your help.
From marketing call to that annoying guy you know, annoying calls are common for a normal person. It might be a busy day of tight schedule or a bad day with a worse mood and a spam call can be really irritating for you. When the problem of this started raising everybody desperately wanted a way to stop this and the solution was blocking call automatically. And from then there came different ways to do so in all kind of smartphones.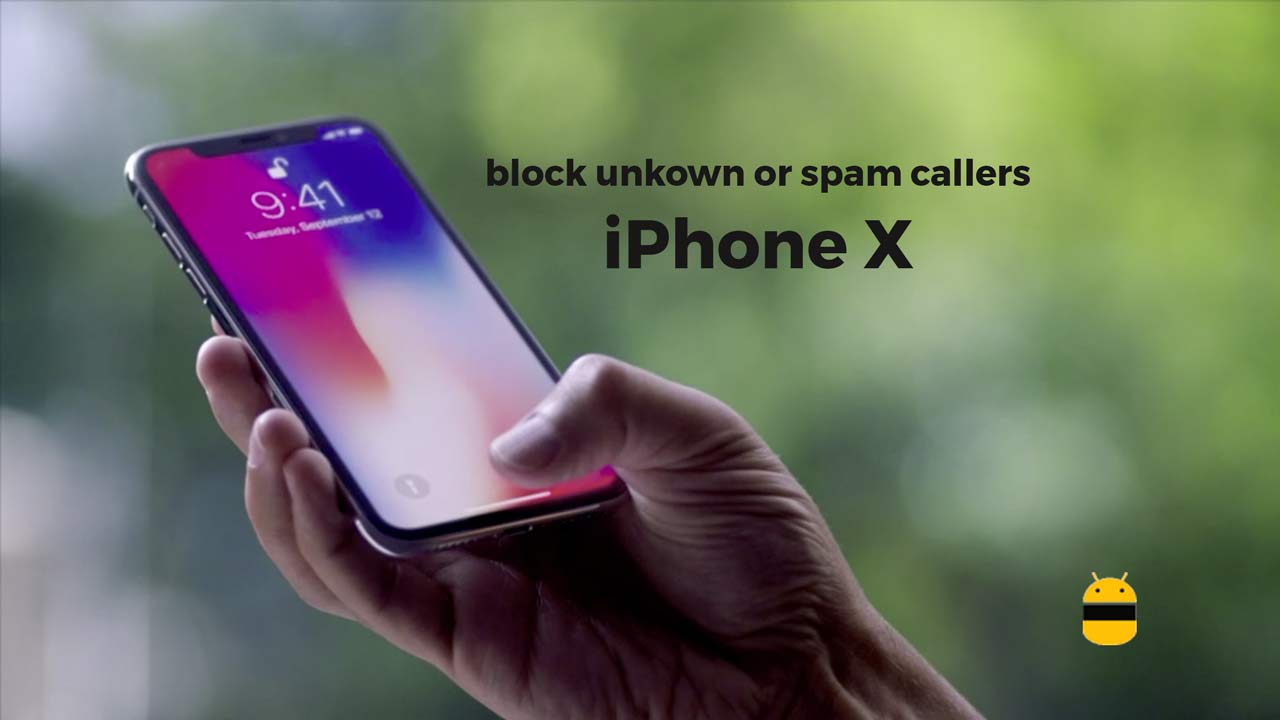 Ways to block unknown or spam callers on iPhone X
iPhones will never give up in providing users with great privacy. So blocking unknown calls was an important feature to be added in the all-new flagship device from Apple, the iPhone X. there are multiple ways you can block an unknown caller and stop him annoying you forever. The available options to do so are:
Do not disturb option
Blocking saved contacts
Adding to blocked contact list
Third-party apps
Enabling the do not disturb option
The do not disturb option is a real life saver available in iPhone X. it clearly helps you to block unknown or spam callers on iPhone X which are not saved in your contacts. It doesn't end there this cool feature can be customized in the way you want. You can actually specify who all can call you by using the do not disturb option. You can make special contact group and let no one else contact you as you want to. The steps to enable do not disturb on iPhone X are:
Open settings from home screen of your iPhone X
Swipe down to find do not disturb option and click on it
You can see a toggle button which can be used to enable or disable do not disturb as you want
The above-given steps will let you enable do not disturb. Below the toggle button, you will have fields, where you can customize the way, do not disturb option will work for you.
How to block saved contacts
One easy way to some specific caller whose number is saved in your contacts is to simply block the contact. The steps to do this are really easy, which are:
Open the default contact app
Browse for and click on the contact you want to block
Swipe down to find block this caller option and click on it
Confirm when asked to
Adding numbers directly to the blocked list
iPhone X has a default blocked contact list to which you can add numbers. So imagine you received a prank call and want it to be in the blocked contacts, here are the steps to do it:
add the number you need to block to the contacts
Open settings
Find the phone option by swiping down and click on it
Tap on call blocking & identification option
Click on the block contact option
Browse and select the contact you need to block
Third-party apps to block calls
Using a third-party app to block unknown or spam callers on iPhone X is a good option. There are apps available in the AppStore with common spammers listed and the app will help you block many spammers automatically. So you can find the best available app on AppStore and use it.
I hope this guide was useful in understanding how to block unknown or spam callers on iPhone X. If you have any queries or feedback, please leave a comment below.